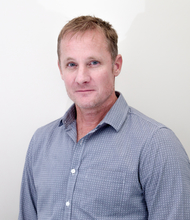 Assistant Professor, Program Director, Arzu Program for Languages and Literature
School Of Arts, Humanities & Social Sciences
Education
Ph.D in English Literature, University of Cambridge, UK.
MA in Comparative Literature, University College, London, UK.
BA in English Literature, University of California, Berkeley, USA.
---
Biography
Dr. Woolridge specializes in the history of literary criticism and theory, with a particular emphasis on the function and role of intellectuals in the broader public sphere. His critical engagement with literature began as an undergraduate at UC Berkeley, where he completed two senior theses on James Joyce's Ulysses and Samuel Beckett's later prose. After graduating, he served as a Peace Corps volunteer in Mauritania, West Africa, where he organized a variety of pedagogy and development conferences and model schools for the teachers' college at Nouakchott University. He then went on to study Comparative Literature and English at London and Cambridge.
Working closely with the intellectual currents in transatlantic modernism during his graduate years in the UK sparked his interest in the social role of intellectuals in 20th-century public life. From this purview, his dissertation explored the rather vexed relationship between academic and public discourse through the work of F. R. Leavis, Lionel Trilling, and their fellow-contributors to Scrutiny and Partisan Review (respectively) between 1930 and 1950, critics working, arguably, as public intellectuals in the characteristically "engaged" style of that period's critical idiom.
As a scholar of transatlantic modernism, Dr. Woolridge has taught a variety of interdisciplinary classes and seminars that blend literature, philosophy, and cultural criticism, first at Northeastern University where he oversaw the undergraduate writing programs at NU Global, and then, more recently, at New York University, Shanghai. His courses draw liberally from the Great Books and history of ideas to challenge students to reflect on issues of gender and class, nation and identity, and morality and tradition through an intercultural prism.
Dr. Woolridge's work has been published in a number of academic journals, including Prose Studies, The Cambridge Quarterly, and American Periodicals. He is currently working on a monograph entitled Leavis, Trilling, and the Periodical Imagination that sketches a cultural history of the critical essay as it took shape in 20th-century letters. Focused primarily on the interwar years, the study explores the rise of the public intellectual through the critical idiom of the essay genre, a form of social criticism that gave voice to a language of engagement which transformed, more broadly, the reading habits, critical taste and political sensibility of an era.
In a recent chapter, Dr. Woolridge draws from Alasdair MacIntyre's After Virtue to show how F. R. Leavis and his fellow contributors to the Scrutiny project dramatize the conflicts internal to the emotivist culture of the first half of the twentieth century. In the end, he uses that framework to assess and reflect upon the value of reading as a social practice in a world largely motivated by the pursuit of external goods. The piece is forthcoming in the Journal of the History of Ideas.
---
Presentations
"Close Reading with John Stuart Mill," NYU Shanghai Writing Program (May 2017)
"The Moral Challenges of International Development Work: Life as a Peace Corps Volunteer," NYU Shanghai (November 2016)
"Writing Across the Curriculum," College of Professional Studies – Co-facilitator and Presenter. Development workshop for all CPS faculty on WAC/ WID approaches to pedagogy (August 2013)
"Colloquium for College Writing Teaching Assistants: Working with Speakers of Other Languages," US-Sino Pathways Program (Summer 2012)
"The Curricular Place for a Growth Portfolio in the Formative Assessment of Pathways Writing Classes," NU Global (March 2012)
"Colloquium for College Writing Teaching Assistants: Working with Speakers of Other Languages," US-Sino Pathways Program (Summer 2011)
"Innovative Approaches to Curriculum Reform: Moving past the EAP/Content division of labor model," NU Global (May 2011)
"Curriculum Development Workshop for International Writing Programs," Conference on College Communication and Composition – Atlanta (April 2011)
"Elements of College Essay Writing," Sino Pathway Development Series, Webinar (January)
Selected Publications
"Scrutiny's Virtue: Leavis, MacIntyre, and the Case for Tradition," Journal of the History of Ideas (forthcoming)
"Lionel Trilling and the Periodical Imagination," American Periodicals: a journal of history & criticism 23.1 (January 2013): 43-59
"The Calendar and the Modern Critical Essay," The Cambridge Quarterly 40.2 (2011): 121-140
"Publics, Paradox and Plain Speaking: Standards in the Critical Prose of F. R. Leavis," Prose Studies: History, Theory, Criticism 32.1 (2010): 57-72
Review of Ondi Timoner's documentary We Live in Public (Interloper Films, 2009), Artseditor, September 2009
Review of Robert F. Barsky's The Chomsky Effect: A Radical Works Beyond the Ivory Tower (MIT Press, 2007), Artseditor, July 2009
"Activist Essayism," Opticon 1826, 3 (Autumn 2007)
---
Articles in Preparation
"Leavis and Trilling: A Common Pursuit,"to be submitted to Modern Language Quarterly
"The Fall of Icarus: Partisan Review and the Politics of Making It," to be submitted to American Literary History
"Leavis, Heidegger, and Artistic Virtue," to be submitted to Philosophy and Literature
Keynote Address
"Global Citizenship and the Challenges of Living Abroad," Sichuan University-Pittsburgh Institute, Chengdu, China (April 2018)