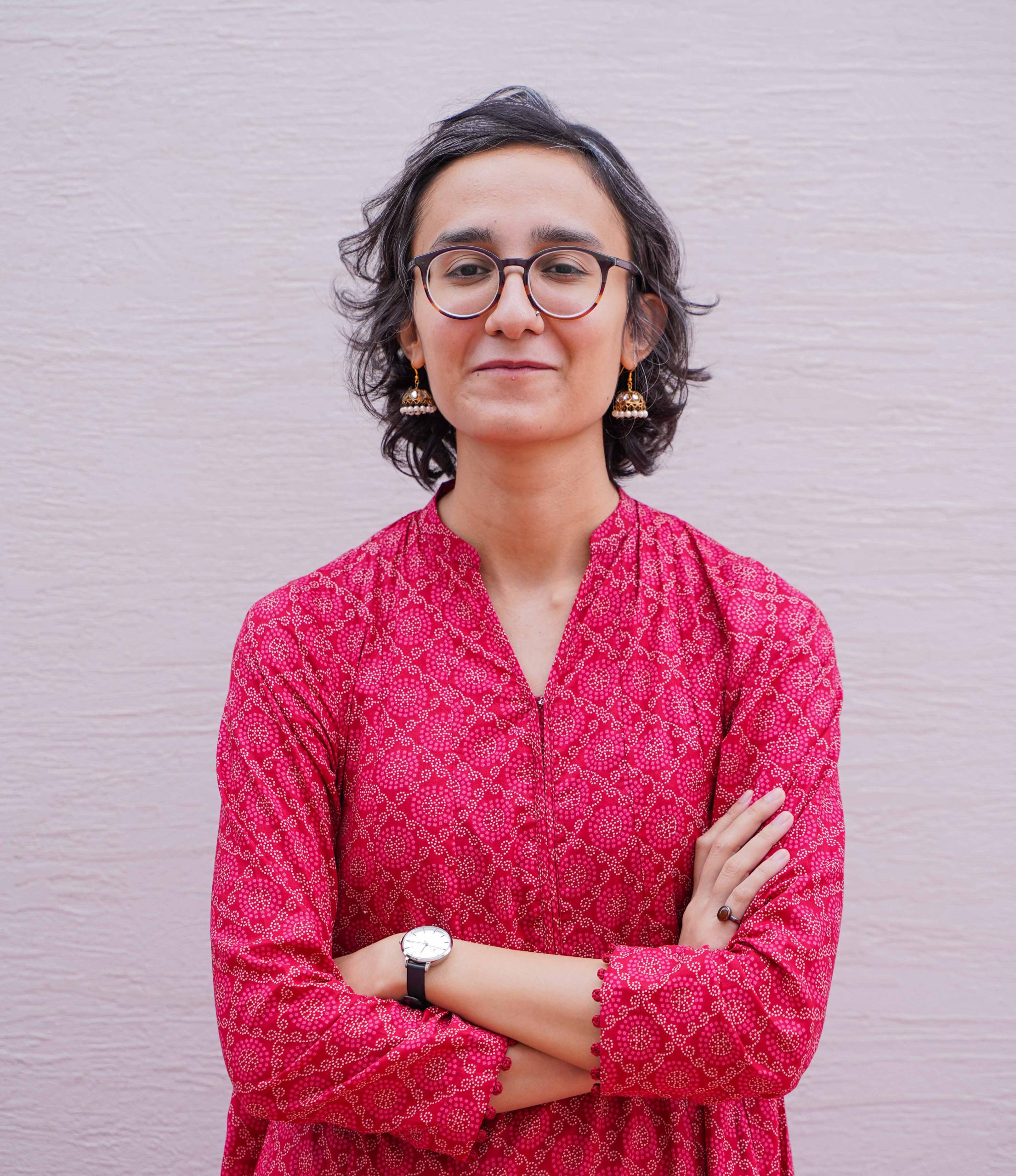 Assistant Professor, Communication & Design
School Of Arts, Humanities & Social Sciences
Education:
M.FA. in Theatre with a concentration in Interdisciplinary Digital Media and Performance (Fulbright
Scholarship), Arizona State University, USA (2017-2020)
M.A. in Multimedia Arts, National College of Arts, Lahore, Pakistan (2015-2017)
B.A. (Hons) in Media Studies (minor English Literature), Kinnaird College for Women University,
Lahore, Pakistan (2010-2014)
---
Biography
Muneera Batool earned her MFA in Theatre from Arizona State University (ASU), USA, where she
studied media and projection design along with performance. At ASU she taught courses in design &
composition as well as narratology.
Muneera is a practicing theatre director and media designer. In her work as well as in her pedagogy
she is particularly interested in devised theatre created through the use of Moment Work and
Viewpoints & Composition – the postmodern devised theatre modalities that sanctify everyday
movement as inherently theatrical. She also employs Jacques Lecoq's teachings in her work. Her
pedagogy centers on the idea of play, creating from intuition, and silencing the mind through
meditation.
She is a core collaborator and designer for Whistling Moon – a community-based theatre company
from Arizona, USA. Recently she collaborated with Nighat Chaudhry as a media designer for a dance
performance that was shown live in India.
---
Courses Taught
Theatre Improvisation
Theatre Movement
Performing Narrative
Media Design for Live Performance
Interactive Media
Experimental Media
Design & Composition
Ideation & Processes
Research Interests
Devised Theatre
Media Design & Projection Design for live performance
Experimental Art
Postmodernism
---
Direction & Media Design:
Director for Meenu, Women of the World Festival by British Council (2021)
Director for No Longer Human, Fresh Lime Soda Productions USA (2021)
Director & Media Designer for Rabt, Arizona State University (2020)
Director for All That Matters, Fresh Lime Soda Productions, USA (2020)
Co-director for A Minute Decision, Playbill's Virtual Festival (2020)
Co-director & Media Designer for Birha, Arizona State University (2018)
Media Designer for Passageways, Whistling Moon (LLC), USA (2020-2022)
Media Designer for The Crucible, Arizona State University (2020)
Media Designer for Cream!, Arizona State University (2019)
Media Designer for The Gas Heart, Arizona State University (2019)
Media Designer for Trade Trade Love, Arizona State University (2018)
Assistant Media Designer for The Compass, Arizona State University (2017)
---
Awards:
Claudia F. Higgins Memorial Scholarship – Special Talent Award, Arizona State University, USA
Change the World Competition Award for the Contentment Project (photography), Arizona State
University, USA
Fulbright Scholarship, MFA in Theatre with a concentration in Interdisciplinary Digital Media and
Performance, Arizona State University, USA
Mira Phailbus Gold Medal, Kinnaird College for Women University, Pakistan
ariZoni Award for best media designer for Cream! – nominated
International Photography Association Award for the Contentment Project – Honorable Mention