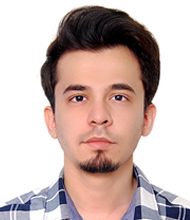 Dean's Fellow, Comparative Humanities
School of Arts, Humanities & Social Sciences
Education
Master of Theological Studies, Harvard Divinity School, Cambridge, MA, May 2021
Bachelor of Science in Social Sciences & Liberal Arts, Institute of Business Administration, Karachi, Pakistan, Major in Psychology, Minor in Philosophy, May 2018

---

Courses taught

Spirituality, Philosophy, and Religion
Hikma: The History of Islamic Thought
Rhetoric and Communication

---

Teaching Experience

Adjunct Faculty at Habib University, Karachi, Pakistan (2022 – 2023)

---

Biography

Hamza graduated in 2018 in Social Sciences and Liberal Arts from IBA, Karachi. Though he majored in Psychology, his interests soon shifted to philosophy, ethics, and religion. He briefly held a research assistantship at EDLAB before he went to Harvard to pursue his degree in theology and Arabic philosophy.

During his time at Harvard, Hamza studied Classical Arabic, kalām, Persian Sufi literature, ethics, modern western thought, pragmatism, and philosophy of religion under the leading scholars including Khaled El-Rouayheb, Ali Asani, David C. Lamberth, and Cornel West. Apart from Arabic, he also undertook a year of reading German as a research language.

As an independent researcher, Hamza also carried out an extensive survey on "Philosophy in Pakistan" under Professor Sajjad Rizvi to explore the production and reception of philosophy, both in academic and non-academic circles across Pakistan. During his master's, Hamza also had the opportunity to translate some religious texts from his native language, Urdu, into English.

Before joining Habib as a Dean's Fellow, Hamza has taught two courses: Hikma: The History of Islamic Thought and Spirituality, Philosophy, and Science, both of which closely tie in with his future research interests in the production of religious, scientific, and spiritual knowledge.