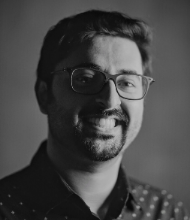 Lecturer, Technical Manager
at Communication and Design
School of Arts Humanities and Social Sciences
Education
M.A in Film & Media Production – New York Film Academy (Los Angeles, USA)
B.A in Media Sciences – Iqra University (Karachi, Pakistan)
---
Teaching Experience
Lecturer & Technical Manager of Communication & Design: Habib University. June 2019 - Present
Visiting Faculty of Media Studies at IoBM. Karachi Pakistan. 2014 - 2019
Courses Taught
Film Production III: Direction
Advance Cinematography
Advance Editing: Theory & Practice
Capstone II
---
Awards
Nominated for Best Editing "Before the Dawn – Feature Film" at Focus International Film Festival – 2019
Won Audience Choice Award for "Daam – Short Film" – 48 Hour Film Festival – 2018
Official Selection at FILUMS International Film Festival for "The Pale Red Dot – Short Film" – 2017
Won Best Music Video Award for " Jo Bhi by Sikandar Ka Mandar" at Zab Media Festival – 2014
Won Best Cinematography Award for " Untitled – Short Film" at FILUMS International Film Festival & Zab Media Fest – 2013
Won Omore Ad War: IBA – 2012
---
Biography
Ahsen Ali is a Film Director, Cinematographer and Editor; researching and practicing Visual Storytelling and Story Structure in the contemporary South Asian Film Industry. He completed his Masters in Film & Media Production from New York Film Academy in Los Angeles, USA, where he studied Film Direction and Cinematography.
He has over 10 years of experience working in the film industry as a professional Director/ DP & Editor in Los Angeles, USA & Karachi, Pakistan. He has primarily worked on Feature Films, Short Films, Documentaries and Music Videos. He started his teaching career in 2014, teaching film production courses in several universities in Karachi Pakistan. He started at Habib University in June 2019 teaching Film Direction, Cinematography, Editing and Design Research II.
At Habib University, Ahsen is interested in supporting the vibrant Film & Media Community for the students to explore, produce and share their stories using visual storytelling.
---
Industry Experience (Creative Projects)
Website: https://www.ahsenali.net/