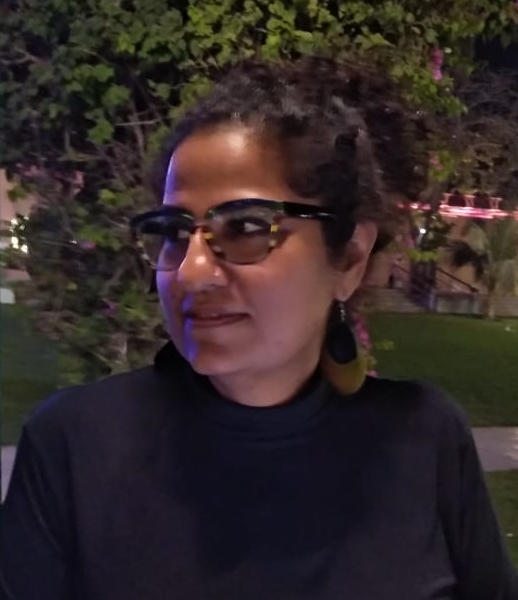 Associate Professor, Social Development & Policy
School of Arts, Humanities & Social Sciences
Education
Ph.D in Adult Education and Community Development, Department of Leadership and Higher Education, Ontario Institute for Studies in Education, University of Toronto, Canada.
M.Sc. in Rural Extension Studies, School of Environmental Design and Rural Development, University of Guelph, Canada.
BA Hons in Anthropology and Political Science, Concordia University, Montreal, Canada.
---
Awards and Honors
University of Toronto Doctoral Scholarship
University of Toronto OISE Merit Award
Ontario Graduate Scholarship, Government of Ontario.
---
Current Research Projects
Strengthening Health Systems for Reproductive Health and Rights in Pakistan funded by the International Development Research Centre.
Literary & Artistic Works
Haberstich, P., Afsar, H.A., & Dossa, S. (Writer) (2004).
Breaking walls
(Documentary DVD). Aahung (Producer). Pakistan: Aahung.
---
Biography
Dr. Shama Dossa is a community development practitioner, researcher and academic with over fifteen years of experience working in the Asia-Pacific Region. Dr. Shama recently completed her tenure as Director Research, Evaluation and Learning with Aga Khan Foundation in Afghanistan. Prior to this she was based at ARROW (Asia Pacific Resource and Research Centre) in Malaysia where she worked on policy advocacy and research on sexual and reproductive health. She was also involved in regional and global advocacy campaigns and facilitated civil society interaction with government delegations at ESCAP and other UN processes including the SDGs (Sustainable Development Goals).
Dr. Shama is particularly interested in the dialectic of theory and practice in community development, and in improving the quality of research in the field of social development in the region. The courses she teaches draw on adult learning approaches; the power of performance and the visual; and are primarily designed to have a practical outcome grounded in theory. Her multidisciplinary research and teaching interests range from Participatory Action Research and Arts Informed Research to Transnational Feminism, Critical Theory, Medical Anthropology, Community Driven Social Change to Quality of Life. She has taught at Ryerson University's, Department of Sociology; Aga Khan University's, Department of Community Health Sciences; and Quaid-e-Azam University's, Department of Gender Studies; and most recently the University of Central Asia's Graduate School of Development located in Kyrgyzstan, Kazakhstan and Tajikistan. In her spare time she continues to work with local non-profits in the region and support research initiatives focused on social justice.
---
Selected Publications
Dossa, S. & Roy, P (2017) Girls Education in Afghanistan-Complexities of Context and the Need for Innovation: Case Study of the Flexible Response Fund (FRF) in D. Asharaf, M.A.Tajik & S. Niyozov (Eds.) Education Policies in Pakistan, Afghanistan and Tajikistan: Contested Terrain in the Twenty First Century, Lexington Books.
Dossa,S; Ramay S, & Sarosh, T. (2013) Caught between an onslaught of Imperialisms: Struggles of constructing feminists identities in Contemporary Pakistan. Paper presented at the 15th Regional Sustainable Development Policy Institute Conference (11-13 Dec 2012)
Dossa S. (2011) Re(ART)iculating Empowerment: Cooperative Explorations with Community Development Workers in Pakistan. Ontario Institute for Studies in Education (OISE), University of Toronto, Toronto.