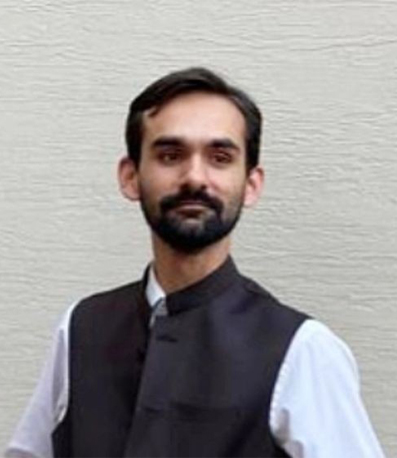 Dean's Fellow, Comparative Humanities
School Of Arts, Humanities & Social Sciences
Education
MA in Comparative History: from 1500 to the Present Time, Central European University, Vienna, Austria (2020-2022).
BA in Liberal Arts (Double Major in Philosophy and the History of Mathematics and Science, with Minors in Classics and Comparative Literature), St. John's College, Santa Fe, New Mexico, U.S.A.
---
Teaching Experience
Mathematics tutor, Berkeley Independent Study
General high school tutor in math, science, writing, and college readiness at New Mexico Simon Scholars
Teaching Assistant, Sophomore Music, St. John's College Santa Fe
USA Archery Level 2-National Training System Certified Coach
---
Courses Taught
Rhetoric and Communication
Love and Desire
---
Research Interests
Comparative Religion
History Political Philosophy
Intellectual History
Gender, Nationalism, and Religion in the History of Emotions
Modernisms and Modernities
---
Biography
Abdullah Mirza is an interdisciplinary historian and scholar of political philosophy. Before coming to Habib, he undertook a two-year M.A. in comparative history from Central European University (CEU), Vienna, where he participated in the Jewish Studies Specialization, was awarded the Advanced Certificate in Religious Studies, and studied under the tutelage of numerous world-renowned historians. Prior to CEU, he graduated with a B.A. in Liberal Arts from St. John's College (SJC) in Santa Fe, New Mexico, where he was editor-in-chief of The Moon, RA of an all-male and designated quiet substance-free dorm, president of the archery club, and content producer for the Student Media Team. At SJC, he studied Ancient Greek and French. He also studied Latin and Greek at the University of Notre Dame and Modern Arabic at Qasid Arabic Institute in Amman, Jordan, on an SJC Global Pathways Fellowship. Prior to SJC, graduated from Berkeley High School (BHS) and Berkeley Independent Study in Berkeley, California, where he was copyeditor and opinion section editor at the award-winning Berkeley High Jacket as well as a member of Men's Varsity Golf. While in high school, he interned as a general assignment reporter at The Daily Californian at the University of California Berkeley (U.C. Berkeley); volunteered at Independent Study garden under Joy Moore and at Zaytuna College; and designed and edited memoirs as a personal assistant to Mauritian poet, painter, and world-traveler Mamade Kadreebux.
Born in Lahore but having grown up primarily in different parts of the U.S.A., Abdullah is excited for the opportunity to be back in Pakistan as a new member of the Habib community. His academic and research interests include: the cultural and political history of late colonial India, Central Europe, and the United States; fin-de-siècle nationalisms and ideologies; Islamic histories and Islam in the history of political philosophy; and interdisciplinary approaches to historiography. In addition, he has an avid personal interest in—among other topics—music, music theory and analysis, and audio technology; literature, literary theory, and literary criticism; and the possibilities of digital humanities.
---
Selected Awards and Accomplishments
Student Speaker, Central European University Opening Ceremony (2021)
St. John's College Santa Fe Community Scholarship Award (2018)
St. John's College Santa Fe Trustee Scholarship and Founder's Grant (2016-2020)
Berkeley Independent Study Garden Master Organizer Award (2014)
---
Selected Publications
"Political Nationalism's Oedipal Moment: Abrahamic Psychologies of Central European and Late Colonial Indian Fins-de-Siecle." M.A. Thesis, Central European University (2022).
"Emotional Tears in the Fabric of Rationality: On the Interconnectedness of Thumos and Logos in Aristotle's Art of Rhetoric." Unpublished B.A. thesis. St. John's College, Santa Fe, (2020).