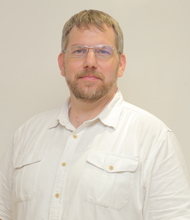 Assistant Dean for School of Arts, Humanities and Social Sciences,
Program Director & Associate Professor, Social Development & Policy
School of Arts, Humanities & Social Sciences
Education
Ph.D. in South Asian Studies, University of Pennsylvania, USA.
M.A. in Ethnomusicology, Wesleyan University, USA.
B.A. in History and Music, Hampshire College, USA.
---
Visiting Appointments
Spring 2014, Institute of Business Administration, Karachi, Pakistan.
---
Selected Courses Taught
Catastrophe and Culture
Kabhi Paani Kabhi Pyaas
Anthropologies of Possibility
The Ethnographic Eye/I
Empires of Paper: Anthropology of Bureaucracy in South Asia
Research Interests
Anthropology of Disaster
Water
Anthropology of Institutions and Bureaucracy
Music
Anthropology of crisis and disaster;
Disaster and emergency response policy;
Politics of development;
Environmental policy;
Folklore and ecology;
Knowledge production and discourse networks;
Public culture and public space;
Colonialism and post-colonialism;
Francophone in South Asia and the Indian Ocean;
Trans-regionalism.
---
Biography
Aaron Mulvany came to Karachi in 2012 to join Habib University in its earliest stages. As part of its founding faculty, Dr. Mulvany made significant contributions to the design and implementation of the Liberal Core curriculum and the Social Develop and Policy program. Having developed an interest in bureaucratic structures while conducting research on flood disasters in South India, Dr. Mulvany was tasked with establishing the Office of Academic Systems in 2014. In 2015 he was assigned the additional task of setting up the Office of Academic Performance, in which role he used his training in ethnography to establish systems for student support that articulated and responded to the specific needs of Pakistani students. A dedicated pedagogue, Dr. Mulvany has spent the last seven years contributing to the structures, systems and curricula that serve all Habib Students. For the past three years Dr. Mulvany has been studying the historical development of the Balochi Banjo and the gharana of Gul Muhammad, the instrument's inventor. Studying both classical and Balochi traditions, Dr. Mulvany has played across Karachi and is only the second banjo player to perform at the All Pakistan Music Conference. His current research interests include the impacts of the internet and social media technologies on classical music in Pakistan.
Dr. Aaron Mulvany earned his Ph.D. in 2011 from the Department of South Asian Studies at the University of Pennsylvania. His eclectic research interests cut across multiple disciplines – from music, to history, to anthropology and folklore – and he has taught at every level from primary school to university. In 2000, he developed an interdisciplinary arts and culture curriculum for primary and lower secondary schools which was used in two charter schools in Philadelphia.
In his dissertation, Flood of Memories: Narratives of Water and Loss in Tamil South India, Dr. Mulvany examined genealogies of natural disaster response in the former French territories of India and explored the ways in which memories of flood and loss are narrated by various public and private stakeholders and to what end these narratives are mobilized.
Dr. Mulvany taught at his first tertiary education institution in 1994, when he led an undergraduate course exploring the life and music of rock music icon Frank Zappa. Upon completing his B.A. in music and history, he was engaged as an instructor in the Music Department at Hampshire College, where he taught courses on music and society and co-founded and directed a Trinidadian steel drum ensemble. He continued his studies in the anthropology of music at Wesleyan University. After receiving his M.A. in Ethnomusicology from Wesleyan in 2000, Dr. Mulvany left the academy to join the founding faculty of an experimental charter school in Philadelphia, where he spent four years developing an innovative arts curriculum that combined performance with holistic instruction in culture and history.
Though he is an accomplished multi-instrumentalist and jazz musician, Dr. Mulvany's research and teaching interests now rest broadly in disaster and policy anthropology, the Indian Ocean World, flooding and water development in the global South, and folklore. He has conducted field research among Tamil fisher communities along the Coromandel Coast of India, and plans to expand his research into coastal Sindh. He regularly presents papers at conferences in Europe and North America; has published peer-reviewed articles on music, folklore and flooding in India and post-disaster rehabilitation; and is guest-editing a special issue of the Water History journal for publication in 2013. He is currently preparing a manuscript for publication based on his dissertation research.
---
Selected Publications
"Policy Legends and Water Policy in the Union Territory of Puducherry," Water History 6(2). DOI 10.1007/s12685-013-0081-3
"High Dudgeon: Crafting Affective Narratives from (semi-) Official Texts," RMN Newsletter 7: Limited Sources, Boundless Possibilities, 85-93.
"From Resilience to Reliance: State Disruption of Traditional Flood Mitigation Strategies," Narodna Umjetnost 49(1): 23-40.
"The Colonial Foundations of Contemporary Flood Response in the Union Territory of Pondicherry," Exploring History 3(1): 25-48.
"Does Humor Belong in Nationalism: Reading Frank Zappa through a Nationalist Lens," Rock & Roll and Nationalism: A Multinational Perspective. Newcastle-upon-Tyne, UK: Cambridge Scholars Press, 2005.
"Water Control in South Asia: an introduction," Water History, vol. 6, no. 2 (2014)
---
View Dr. Mulvany's Curriculum Vitae