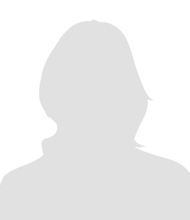 Visiting Professor of Practice, Communication and Design
School of Arts, Humanities & Social Sciences
Education
Master of Arts in Dance Technique Pedagogy, Middlesex University, London (2020)
---
Teaching Experience
Beaconhouse LMA Primary 11-FCC, Gulberg, Lahore (2020-Present)
Teaching Dance at Beaconhouse Junior Branch 11-FCC, Gulberg (2014)
Teaching Dance at Lahore Grammar School, Junior Branch, 1A1, Gulberg (2013)
Taught Dance at Liberal Arts High School, Islamabad (2013)
Dance teacher at Head-Start School Islamabad (2012)
Performing arts dance instructor at Defense Lahore Grammar School (2010)
Director PNCA Karachi National Performing Arts Group (2001)
---
Biography
Nighat Chaudhry is a Kathak dancer, choreographer, actor, and educator known for her profound connection to Eastern mysticism and grace. Born with a passion for dance, Nighat's journey began in London, where she initially explored ballet and contemporary dance. However, a transformative meeting with the renowned Kathak exponent Nahid Siddiqui at the age of fourteen redirected her path towards the classical dance forms of her own culture. Her dedication and devotion to the art form have led her to become a leading figure in the Kathak dance world.
Throughout her illustrious career, Nighat has not only mastered Kathak but has also ventured into acting, choreography, and teaching. Her performances have graced both national and international stages, captivating audiences with her exquisite expressions and rhythmic movements. Her contribution to dance extends beyond the stage, as she has established "The Nighat Chaudhry Foundation," aiming to empower and transform the lives of the youth and women of Pakistan through cultural heritage and arts.
Her journey led her across geographical and cultural landscapes, from Lahore to Delhi and Bombay, under the tutelage of distinguished Kathak maestros. The guidance of luminaries such as Maharaj Ghulam Hussain Kathak, Pandit Durga Lal, and Uma Dogra enriched her artistry, infusing it with depth and authenticity. Nighat's devotion to Kathak was further nurtured through workshops with luminaries like Pandit Birju Maharaj, Kumudinia Lakhia, and Saswati Sen. With a Master's Degree in Dance Pedagogy technique from Middlesex University London and a certified skill diploma in choreography from Natya Institute of Kathak Choreography, Jain University Bangalore, India Nighat is presently training under Guru Pali Chandra where she studied the London based ISTD kathak syllabus and continues to expand and deepen her knowledge of kathak as an artform.
Nighat's journey is one marked by accolades and achievements, including the prestigious "Pride of Performance" Award, the highest civilian honor for performing artists bestowed by the Government of Pakistan. Her ability to seamlessly blend tradition with innovation has garnered her the admiration of peers and audiences alike. She has also enjoyed success as an actor on the mini screen and received the Nigar Award, a media award for outstanding performance, for Best Actress and the Faiz Ahmad Faiz award for using Faiz's poetry in kathak dance interpretations.