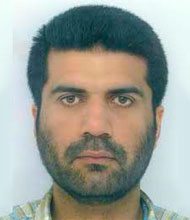 Assistant Professor, Computer Science
Dhanani School of Science & Engineering
Education
Master in Project Management and Business Engineering, International Institute of Management, CNAM, Paris, France.
Ph.D. in Computer Science, INRIA Saclay Ile-de-France, France.
Cycle DFE (Découvert de la France Entrepreneuriale), ISEFRE, France. (Diploma in Entrepreneurship)
Master Research in Computer Science, Université de Paris-Sud 11, France.
Bachelors in Computer System Engineering, GIK Institute of Engineering Sciences and Technology, Pakistan.
---
Biography
Ancient Greeks used the word techne, the root for technology, to describe an activity that is concrete, practical and applied as opposed to arts which are purer and generally considered more suited to the upper class. Dr. Taj, however, believes they are complementary when forming a well-rounded human being. Pakistani education is mostly mono-faceted. Technical degrees have a couple of courses in humanities – those too are mostly for improving the English skills of the students – but for the most part, it is a very narrow straitjacket made up of technical courses. While this process produces good engineers and scientists, they are more suitable for employees rather than leaders. Finer skills like creativity, skepticism, open mindedness and being cultured which are desirable for being a wholesome part of the society are severely lacking.
Dr. Taj believes Habib University has taken a right step in the right direction by providing a platform for the students where they can choose a mixture of courses which suits their natural inclinations. This, he believes, will produce competent and responsible citizens who will help take the nation forward.
His interests revolve around Computer Architecture, Compiler Optimizations and Natural Languages.
---
Selected Publications
T. Saidani and L. Lacassagne and S. Bouaziz and T. M. Khan, Parallelization Strategies for the Points of Interests Algorithm on the Cell Processor. ISPA '07: Proceedings of the 5th International Symposium on Parallel and Distributed Processing and Applications, Niagara Falls, Canada. (August, 2007)
Taj Khan, Daniel Gracia-Pérez, Olivier Temam, Transparent Sampling. International Conference on Embedded Computer Systems: Architectures, Modeling, and Simulation (IC-SAMOS), Samos, Greece. (July, 2010)
Taj Muhammad Khan, Daniel Gracia-Pérez and Olivier Temam. Combining On-Line Sampling and Adaptive Warm-Up for a More Practical Sampling Strategy. Rapid Simulation and Performance Evaluation: Methods and Tools (RAPIDO' 11), Heraklion, Greece. (February, 2011)