What is New Student Orientation?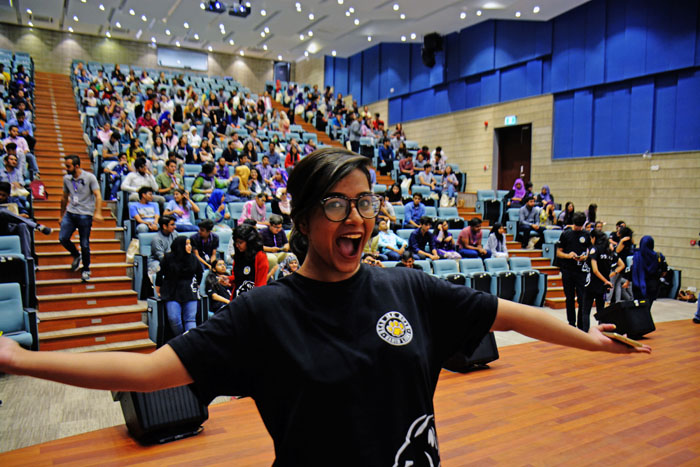 The New Student Orientation is a week long program designed to facilitate new students and their respective families in understanding HU programs, culture, norms, policies, and expectations. NSO also provides an opportunity to new students and their families to ask questions, meet with the HU community, and familiarize themselves with the University campus.
NSO aims to make the transition of new students to HU a smooth and joyful process. During NSO, students will be engaged in a variety of interactive and exciting activities and events to help them build a better understanding of required programs and policies during their four-year stay at Habib.
NSO will help you in:
Building relationships with the HU Community, including your faculty, fellow students, and staff.
Experiencing the culture and values of HU.
Knowing and understanding HU philosophy, your chosen academic Major and its requirements, key policies and processes, and expectations for students.
Learning to use IT tools and resources essential for academic life at HU.
Exploring HU facilities, services, and resources.
Procuring answers to questions you may have.
Participating in sports, team building activities, and other exciting events.