Araaish e Khayal
Patron: Dr. Asif Farrukhi
Araaish e Khayal is a student led club whose aim is to organize literary as well as entertaining events for students and faculty for the promotion of Urdu Literature and nurture young Urdu writers within the Habib Community. The club proposes to organize workshops, talks, mushaira, theatre, drama and nishists to provide students with a platform to know more and experience Urdu literature and art.
The club took off its inauguration by organizing a grand Mushaira at Habib University featuring revered and celebrated contemporary and senior poets of Pakistan. Their further initiatives include a Sound-cloud channel for Urdu poetry and Jehan e Urdu curriculum and a blog where students have the freedom to express their reflections about Urdu Adab o Shairi.
Executive Board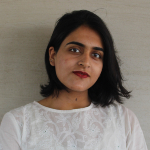 Sarah Khan

President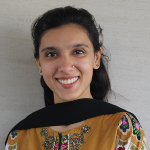 Yusra Afzal Amin

Vice President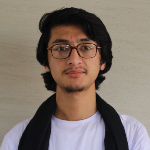 Habib Mazahir

Press Secretary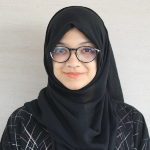 Azka Rehman

Treasurer
Association of Scientific Progress in Research & Engineering/ASPiRE
Patron: Dr. Anzar Khaliq
ASPiRE aims to make Habib University a potent and foremost contributor to Pakistan's Science and Research output by harmonizing scientific research within the university, facilitating the student body in their researches, streamlining and synchronizing research content and facilities by disambiguation and reduction of the divide between different branches of science. The plan is to execute seminars, talks, workshops by renowned experts and mentors (from recognized institutions, at home and abroad) as well as various trainings, competitions and conferences empowering scientific progress and research. Within a span of a year, what had started as a two-line mission statement of ASPiRE, translated into Habib University's first National Science Olympiad, Omicron.
Executive Board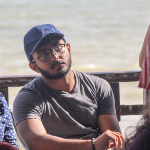 Abdullah Iqbal

President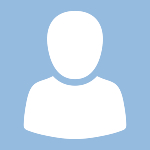 Sarwan Shah

Press Secretary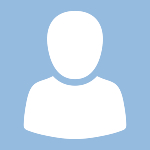 Ali Mohsin

Treasurer
Brain.Hack()
Patron: Dr. Waqar Saleem
Brain.Hack() aims to promote activities related to Computer Science, to highlight and celebrate its bond with our lives, to serve the Habib community by equipping them with valuable skills and to inspire them by showcasing the far-reaching applications of Computer Science through fun field trips, competitions (not just programming)and tech talks.
Executive Board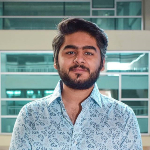 Abdul Rafay

President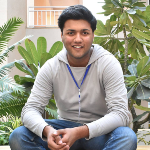 Owais Bin Asad

Press Secretary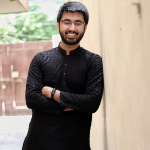 Arhum Ishtiaq

Treasurer
Dream Stage
Patron: Umair Bilal
At Dream Stage, we hope to bring out hidden talent through plays and theater performances where students can express and display their talent to the maximum. It is important to do this not only through conducting plays but also through theater workshops and acting classes so that students are not restricted and can freely express themselves in all spheres that include; acting, singing, dancing, writing and directing.
Executive Board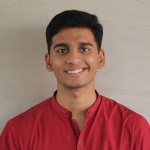 Shaheer Alam

President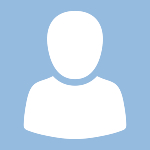 Hasan Haq

Vice President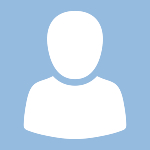 Mehak Rathore

Press Secretary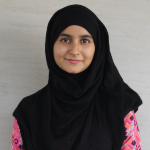 Kainat Abbasi

Treasurer
Habib Adventure Society
Patron: Dr. Hasan Ali
Engraved with the thrill of adventure, mad rush of adrenaline and an everlasting experience of a lifetime, Habib Adventure Society brings you the chance to expand your horizons within a journey through excitement – packed with the sophistication of trekking, rush of scuba diving and delight of activities such as camping, hiking and jet-skiing. Make sure you sign up.
Executive Board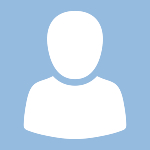 M. Suffwan

President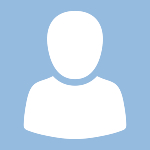 Fatima Arshad

Vice President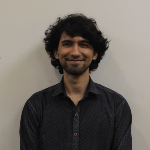 Affan Mir

Press Secretary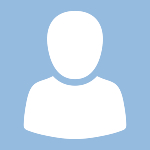 Asad Gokal

Treasurer
Habib Anime Club
Patron: Muqeem Khan
Sometimes you are passionate about something but you do not know who to share it with. Therefore, we have built a platform where the fandoms can come together; where you can express yourself, share your passions and explore new ones.
Executive Board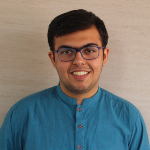 Faizan Sheikh

President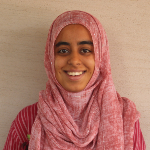 Anisa Aisha

Vice President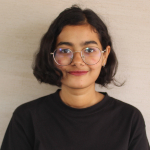 Bhawna Kamal

Press Secretary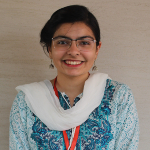 Mariam Taufeeq

Treasurer
Habib Arts Society
Patron:
The main aim of the Habib Art Society is to find the hidden creativities of the students through their art works that could be in different forms such as- sketches, water painting, oil painting, origami's, pastel arts, calligraphy, abstract arts, sculpture, graphics art, street art, doodles, acting, comedy and photography. The club not only works for the students who already have creative skills but also provides assistance to those who are eager to learn. The club aims at providing confidence and a safe space to students so they can show their creativity and potential to everyone.
Executive Board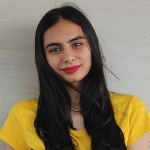 Safina Shalwani

President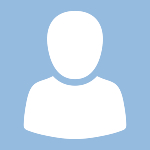 Abeera Tariq

Vice President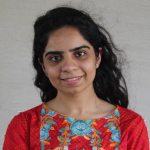 Javeria Taufique

Press Secretary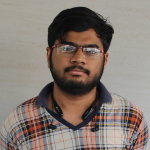 Jahanzaib Hyder

Treasurer
Habib Feminist Collective
Patron: Nudrat Kamal
Founded in 2014, HFEM is the first-ever, official Habib University student society. Following Habib University's vision to make our campus a safe space that is tolerant and accepting of diversity, both in identity and dialogue, we have been working to make feminism a fundamental Habib value. Our intent is to bridge the gap created by patriarchal institutions, within the Habib community and outside of it through advocacy and awareness. HFEM engages these issues by starting channels of conversation and engaging in varied forms of activism. Feminism is often seen as a "modern," Western ideology that is exclusionary. We seek to dispel such misconceptions and introduce postcolonial, intersectional feminist thought in the hope that members of the community not only become aware of the discrimination they may have faced but also the various privileges they hold over others – all this in order to smash the patriarchy, of course! We are co-creating a culture of not just tolerance and acceptance of diversity, but pluralism where a student body of diverse gender identities, sexes, sexualities, and sexual orientations, racial, religious and ethnic groups engage with one another in a healthy fashion that fosters love, consciousness, empathy and thoughtful self-cultivation.
Executive Board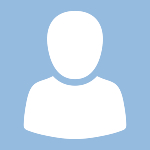 Fatima Mashood

President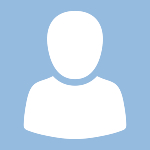 Fatima Durrani

Vice President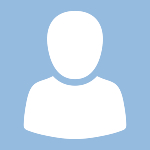 Rida Zahid Khan

Press Secretary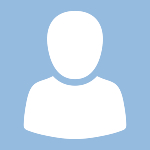 Tasbiha Asim

Treasurer
HU Artificial Intelligence Club
Patron: Dr. Abdul Samad
At HUAIC we are constantly working to provide new opportunities for our members to grow. We have served our community by providing workshops, industry visits, talks and much more. Our platform allows for a whole spectrum of talent from beginner to expert to join and learn from our club. We at HUAIC celebrate the diverse knowledge of our members, and hope to help the community grow.
Artificial Intelligence is one of the fastest growing sects of Computer Science. In west 38% of jobs can be affected by AI in the next 15 years, this percentage is much bigger in developing countries like Pakistan. The purpose of HUAIC is to educate and allow next generation of leaders to think about the potential pros and cons of AI in the modern world, and to have the appropriate means to approach AI for the inevitable day it enters their life.
Executive Board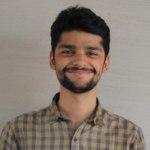 Muhammad Ali

President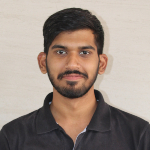 Syed Bilal Hoda

Vice President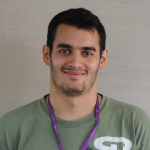 Mazeyar Moeini

Press Secretary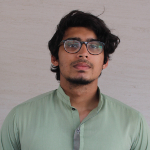 Adil Ali Khan

Treasurer
HU Debate Union
Patron: Dr. Massimo Ramaioli
The Habib University Debate Union is one of Habib's biggest and active societies providing students with a platform to go into different formats of public speaking such as Parliamentary Debates and Model United Nations, competing in public speaking events all over Karachi and Pakistan. For the past 2 years, Habib has made a mark on the Parliamentary Debating scene ranking at tournaments such as IBADC, CBMDC, BALDC, and ZUDC, and have won awards such as the best new team at ZUDC and winning the entirety of JSMUDC. Habib has also started making a splash on the MUN circuit with the start of Habib's first Model United Nations conference back in October 2017. Along with this, weekly training sessions and practice debates are conducted at Habib to make members better prepared for tournaments and have a good idea about how to improve their speaking skills.
The HDU has orchestrated two of Habib's biggest events to date. The Habib University Debating Championship, which is the only British Parliamentary Format tournament in Karachi and Habib University Model United Nations. Both events drew some of the best debaters from all over Karachi to compete.
Executive Board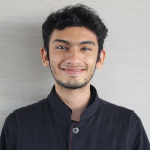 Anzal Abbas

President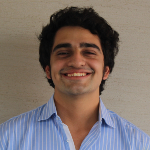 Mahad Akbar

Vice President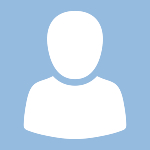 Qazi Talha

Press Secretary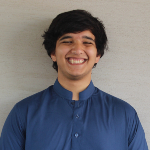 Zuhayr Muneeb

Treasurer
Mind Boggle
Patron: Dr. Taj Khan
The purpose of this club is to assist and support individuals that have an interest in playing various different board games. From chess and scrabble to sequence, checkers and Ludo, Mind Boggle provides its members with opportunities to either partake in these activities for recreational purposes, or test their skills by taking part in various different internal and external competitions.
We recognize the crucial role board games play in creating a sense of togetherness amongst members of the community, and in creating an intellectually stimulating environment. Hence why we encourage members to assist every interested individual by helping them improve and hone their real world skills in the areas of strategy, logic and understanding, all the while having fun playing their favorite board game.
Executive Board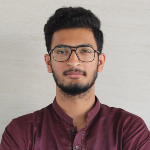 Ammar Ahmad

President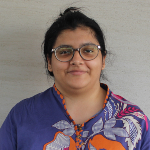 Abira Jeoffery

Vice President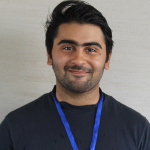 Laraib Aftab

Press Secretary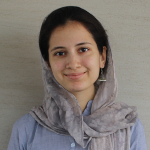 Dhuha Alvi

Treasurer
Moseequi
Patron: Yousuf Kerai
Mouseequi was founded in the year 2015 with the aim to promote and provide a platform for all music related activities on and off campus. The basic aim of the club is to promote and nurture the young talent we have on campus and provide them with a space to learn music. It is also in our constitution to promote all genres of music making sure none of the genres nor the artists or performers are discriminated in any regard. In the last two years, the club has participated in the IBA Music Olympiad, arranged different jam sessions, and collaborated with Vintage Live Sessions for studio recording and Music Cafe for live jam session.
Mouseequi also initiated the vocal classes with Ustad Rajab Ali Khan in 2017. The free of cost music lessons became one way of the recruitment of the students for the HU Choir that performed the official anthem of the university on the first ever convocation in the year 2018. They also participated in Pepsi Battle of the Bands Campus version for the auditions with its newly created underground band officially recording a live cover for the first time on campus. With new people on board, the club aims to continue the efforts in promoting music and diversity.
Executive Board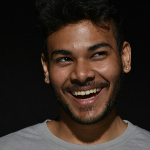 Haisum Raza

President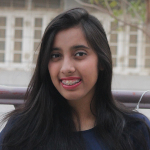 Simran Siraj

Vice President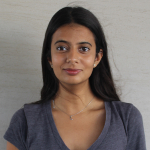 Maham Insha

Press Secretary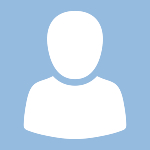 Zarlasht Malik

Treasurer
Physics and Astronomy Club (PAC)
Patron: Shahbaz Alvi
PAC is a student led club which has a vision to promote research interest in students of Habib University in one of the most significant fields of sciences of 21st century i.e. Physics. One side of the club specifically aims towards astronomy and the other side towards experimental physics. The club aims to hold weekly sessions in which students can have discussion regarding their topics of interest such as astrophysics, particle physics, etc. The club also plans to design experiments in collaboration with Modern Physics and Mechanics Lab.
Executive Board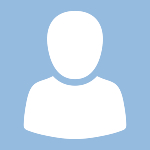 Sarim Zuhair

President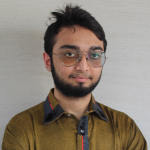 Muhammad Usaid

Vice President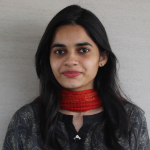 Rameen Mobin

Press Secretary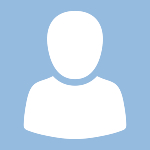 M. Usaid Rehman

Treasurer
Pride Press
Patron: Dr. Aaron Mulvany
Pride Press was initiated with the intention of giving the student body of Habib University a much-needed voice, as well as to encourage creativity and collaboration amongst the community. With student-run projects like the HU Gazette and Kashf, we want to give every individual an opportunity to explore and highlight their talents, voice their opinions, and to improve and grow, both as individuals and as artists. Our ambition is to encourage students to actively engage as members of the community, through whichever medium they best feel comfortable in, helping to create an atmosphere that is cooperative, imaginative and promotes critical thinking.
Executive Board
Mashal Faraz

President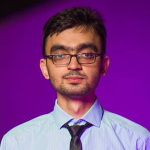 Mooneeb Hussain

Vice President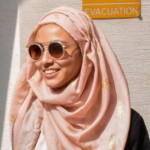 Ayesha Mansoor

Press Secretary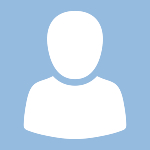 Fizza Fatima

Treasurer
Raqs
Patron: Rahedeen Ali
The purpose of this organization is to provide a platform for any dance related activities, to hone abilities and showcase talent. All sorts of dance forms shall be covered and given due representation under this club. Further, this club aims to break the conventional stereotypes related to dance and use dance as a form of expression to materialize social and cultural norms.
Executive Board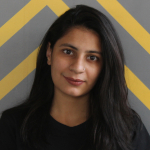 Kamila Ansari

President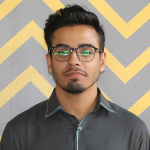 Hamza Masroor

Vice President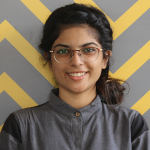 Niha Momin

Press Secretary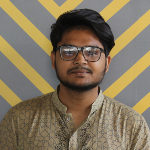 Hozefa Haider

Treasurer
SerVe Club
"The true worth of our lives lies in our ability to be of service to others". The Serve Club was created with the aim to promote a sense of service within and beyond the Habib University community. We believe that through service, not only can we empower the society but also ourselves to become better individuals every day. Our club was initiated in 2014 and has been working for various different sectors such as education, health, environment, and the general well-being of the university's community and domestic staff. The club not only carries out meaningful projects and events through the semester but also work to make sure that they have a sustainable and lasting impact. We are also open to collaboration with external initiatives and NGOs to have a widespread and greater impact in the society.
Executive Board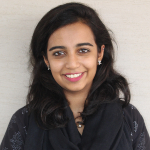 Roha Ali Khan

President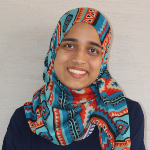 Hareem Feroz

Vice President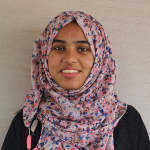 Zunairah Qureshi

Press Secretary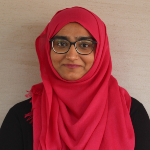 Hajra Khurram

Treasurer
Sports & Recreation Club (S&RC)
Patron: Zain Abbas
The club aims to create a platform for those interested in pursuing sports and being a part of sporting events at university level by way of, but not confined to: organizing sporting events and tournaments, creating teams to represent the university, communicating with other institutions in order to coordinate with reference to tournaments in which university teams might participate and organizing team practices in accordance with Habib University's schedule.
Follow us:
Executive Board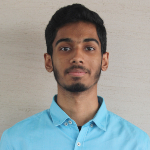 Bilal Mohiuddin

President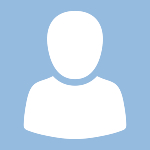 Naufil Siddiqui

Vice President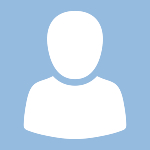 Yusra Shaikh

Press Secretary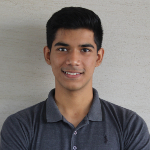 Aaron Soares

Treasurer
Women in Science & Engineering (WiSE)
Patron: Dr. Saleha Raza
The Agenda of WiSE is to promote Women in STEM fields and to research why there is a deficiency in their presence. This organization will give women at Habib University the opportunity to manage events on a large scale to promote awareness of STEM fields, primarily at a secondary level where students have yet to choose their fields and specifically in public schools where there is not as much exposure. By viewing empowering movies, participating in events, conducting workshops, meeting women who have done well in STEM fields and just providing a support to those girls studying science subjects, whether as a major or minor or even otherwise, members of WiSE will have the skills to make a difference when they go out in the real world too. We want inspire the young girl who wants to be computer programmer, scientist or an engineer and to show girls that there are so many options to explore. Lastly, the long-term goal of this organization is to reach levels of organizations like "Girls Who Code".
Executive Board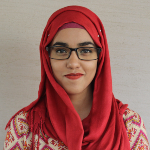 Hiba Jamal

President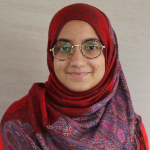 Paishwa Naqvi

Vice President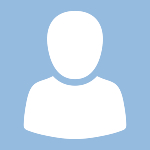 Rabeea Atif Rana

Press Secretary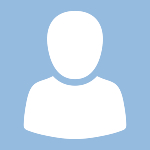 Hussaina Ali Akbar

Treasurer