Overview
The University Industrial Advisory Board (UIAB) is the platform to assist the leadership of Habib University (HU) in achieving its strategic goal of student success, i.e., 'Leading employers and graduate schools understand and value Habib University's liberal arts and sciences education and actively seek to recruit its graduates'. The UIAB will provide an industrial perspective on future directions and suggest strategies to ensure that Habib graduates become the choice of employers.
In the 21st century, industries have become important learning laboratories for future employees, and universities can only shape their curricula and experiences to integrate the knowledge and skills needed by the industry if they consider industry leaders as their intellectual partners and take input from them. The University Industry Advisory Board serves as a university partner to Habib University; they meet thrice a year to actively participate in enhancing curricula, advise university leadership for designing industry experiences, and assist in understanding evolving changes and new opportunities in the career landscape for students.
Industry members of the UIAB are leaders, including University alumni, representing institutions that are, or stand to be large employers of university graduates. University members represent the academic and student success leadership, and allied officers of Habib University. The University strives toward a culture and community of inclusion; UIAB membership represents the diversity of background, gender, perspective, and disciplines represented by the University offerings.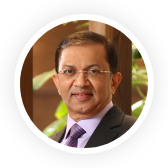 Habib University is at the forefront of education, constantly adapting to the changing needs of the world and preparing its students for success. With a strong commitment to diversity and inclusion, the university is creating a community of learners that represents a wide range of perspectives and backgrounds. As a member of the Industrial Advisory Board, I am honored to be part of an institution that is making a meaningful difference in the lives of its students and society as a whole
Ahsan Zafar Syed
It has been a privilege to be a part of the board for Habib University which is providing excellence in education to the youth of Pakistan. Habib University is at the forefront of shaping the future through its commitment to providing innovative IT education that equips tomorrow's leaders with the skills and knowledge to tackle the world's biggest challenges. By nurturing critical thinking, creativity, and a passion for making a difference, Habib is helping to create a brighter future for us all.
Ammara Masood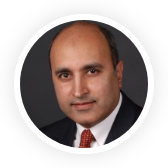 If we want to forge ahead as a nation, then it's essential that we create appropriate educational opportunities for our youth. Habib University is amongst the premier education institutions in Pakistan that is creating quality higher education opportunities for Pakistan's youth!
Kamal Ahmed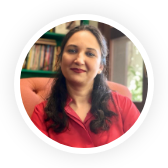 It is a privilege to be part of Habib University's University Industrial Advisory Board. As an impact specialist, this is an excellent opportunity to share my experience and thoughts with students and work with them on sustainability and its diverse dimensions.
Shaista Ayesha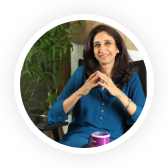 HU has been a welcome and much needed addition to the education landscape. We need more graduates with this kind of education in the workplace to bring diversity of thought and a different approach to real life challenges. Through the Industrial Advisory Board at HU I hope we can help create the ecosystem between the corporates and academia which is essential to foster innovation, growth and to achieve better outcomes for society at large.
Naz Khan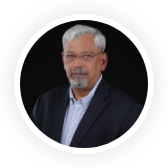 Diversity and Inclusion sits at the heart of Habib University, be it degree offerings, student body or faculty. With a brief institutional history, it is heartening to see Graduates of the university being recognized locally and internationally. It is my privilege to be associated with the institution for last many years as member of UIAB.
Tahir Jawaid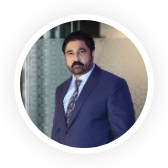 Habib University is one the leading universities in Pakistan. The liberal arts allow holistic development of students, with a lot of emphasis on creativity and innovation. An excellent faculty to student ratio allows dedicated attention for students allowing for better development.
Tariq Ahmed Khan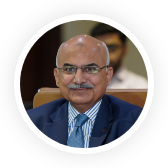 The world that we are headed into needs totally new skill sets and Habib University is doing a phenomenal job in constantly striving to identify these skills and preparing its students for the same by aligning their curriculum with the latest trends, needs and opportunities.
Umar Ahsan Khan
Ahsan Zafar Syed is the Chief Executive Officer of Engro Fertilizers Limited – one of the leading fertilizer companies in Pakistan and a subsidiary of Engro Corporation.
Ahsan is a Director on the Boards of Engro Fertilizers Limited, EFERT Agritrade Private Limited, Engro Elengy Terminal (Pvt.) Limited, Engro Foundation, and Tenaga Generasi Limited.
Ahsan holds a BE and MS in Mechanical Engineering. He has close to three decades of managing and leading multi-billion dollar, mega-scale projects such as the fertilizer expansion project of Engro Fertilizers, managing Pakistan's largest rice processing facility in Muridke and establishing the CPEC-endorsed Thar power and mining projects – which have successfully unearthed Pakistan's large coal reserves in Thar and produced electricity through Pakistan's own fuel source.
Widely respected within the corporate sector as a project guru, Ahsan is a forward-thinker who believes that the corporate sector must prioritize deploying inclusive businesses that focus on human and environmental well-being. At various forums and in his organization, he continues to champion diversity, equity & inclusion; he has headed several diversity initiatives and believes that everyone has to play a part on the team for diversity and inclusion to truly take hold at any organization.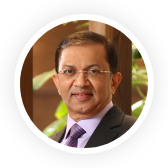 Ahsan Zafar Syed
Chief Executive Officer,
Engro Energy Limited
Mr. Eram Hasan joined Engro as the Chief Information and Transformation Officer (CITO) in November 2019, where he is responsible for managing and developing various operating functions, including IT, ECTD, Admin, Procurement, and Engro Foundation, in addition to special transformation projects such as OneSAP and Catalyst. With over 25 years of international general management experience, Eram brings expertise in diverse areas of Operations, Digitalization, Strategy, Business Development, Sales, Customer Services, and Supply Chain.
Previously, he served as the Chief Strategy Officer / Managing Director at K-Electric, and held leadership positions at Coca-Cola Beverages Pakistan Ltd as Chief Operating Officer, Unilever Pakistan as Head of Sales & Operations, Alcoa, USA as Business Director and Alcoa Asia/Middle East as Regional Vice President. He holds an MBA degree from Harvard Business School and a Masters and Bachelors in Materials Science & Engineering from Massachusetts Institute of Technology.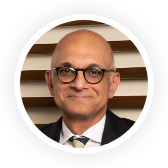 Eram Hassan
Chief Info & Technology Officer,
Engro Corp Ltd.
Ammara Masood has a career spanning three decades and a rich experience across continents in global markets in IT Strategy, Consulting and Digitally Transformative Solution Implementations for Clients in Banking & Finance; Telecom and High Tech Sectors.
For the last 13 years, Ammara has held the position of CEO of NdcTech, one of the fastest-growing consulting companies in the world. It is under her leadership that the organization was recently added to the Systems Limited portfolio. Ammara won the prestigious ''Woman in Technology'' award at the Banking Tech Awards 2021 and was featured as one of the 100 Best performing CEOs by CEO Club Pakistan in 2018. She is also an active member of the boards of several organizations including Pakistan Software Houses Association (P@sha), Central Depository Company, DataCheck, Pakistan Single Window (PSW) and National Export Development Board (NEDB).
Throughout her career, Ammara has pursued a versatile path traversing Information Technology, Consulting and Entrepreneurship across 3 continents. She has also founded and worked for various companies in global markets including the United States, Asia Pacific, Middle East and Africa. Under her leadership, she has opened new markets, brought institutional reforms, improved governance, and turned around companies in all aspects.
Ammara completed her master's in business administration (Information Sciences) from California State University, San Bernardino, and an Executive Diploma in Strategic Uses of Information Sciences from Stanford University Graduate School of Business. She has previously done an MBA from Quaid-e-Azam University in Islamabad and a bachelor's from Kinnaird College, Lahore.
Ammara Masood
Chief Executive Officer,
NdcTech
Jehan Ara is the Founder & CEO of Katalyst Labs which is a Startup Accelerator Innovation Hub and Women Leadership Fellows program.
She is the former President of the Pakistan Software Houses Association for IT & ITES (P@SHA) where she spearheaded efforts for over 20 years and was responsible for developing the P@SHA brand and creating linkages between P@SHA and local and international partners.
Jehan has vast experience in Marketing, Communications and interactive New media in Hong Kong, the Far East, the UAE and Pakistan. She is a motivator, an entrepreneur, a social activist and a strong propagator of extending the power and use of Information and Communication Technologies beyond pure traditional business, to empower and enable communities.
Currently Jehan serves as a Member of the PM's Taskforce for IT & the Digital Economy, as a Member of the APAC Content Advisory Board for TikTok and is on the Advisory Boards of the Punjab IT Board, the Governing Body of the Sindh IT Advisory Board and on the Industry Advisory Board of various local universities including Habib University, IBA and Bahria University. Jehan is also on the World Bank Advisory Group on Gender Diversity. She is a Board Member of the Institute of Development and Economic Alternatives (IDEAS) which is a nonprofit research organization established to promote, assist, support, simulate, undertake and manage policy research and advocacy. She is an Independent Director on the board of the Central Depository Company and is on the Steering Committee of the Women on Board Allies. She has recently been nominated for the Tamgha-e-Imtiaz by the President of Pakistan.
In January 2015, Jehan set up The Nest IO – a technology incubator, accelerator and innovation community hub in Karachi with the support of Google for Entrepreneurs to help provide a platform for aspiring technology businesses in the buzzing city of Karachi. The Nest IO incubated 217+ startup businesses and created a strong community of young people.
Under her leadership The Nest I/O also organized the flagship innovation and entrepreneurship conference 021Disrupt which over a four year period became the go-to premier event that brought together startups, innovators professionals, investors and students on a platform to engage, learn and collaborate.
In her role as head of Katalyst Labs, Jehan's focus is in helping startups scale and reach their true potential, to increase the number of women business leaders in Pakistan and organize events that spark conversations and bring people together. Towards this end, Katalyst Labs organized +92Disrupt – a series of entrepreneurship and innovation events in Lahore, Islamabad with the last one being held in Karachi in the third week of October comprising of 1200 participants.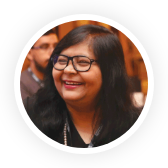 Jehan Ara
Founder & CEO,
Katalyst Labs
Kamal Ahmed is the Chief Corporate Affairs Officer at Telenor Pakistan. He is a seasoned ICT professional with over 31 years of international and domestic experience in several multinational organizations. He joined Telenor from Pakistan Telecommunication Company Limited (PTCL) where he served as Chief Digital Services Officer. Prior to that, he led Microsoft Corporation in Pakistan as the Country General Manager and served as the Vice President and Managing Director (Pakistan) at Nortel Networks.
Kamal was part of the core team that launched Ufone and has also served as a consultant for the UNDP and worked for Sprint in the US in various capacities. In his current role, Kamal leads the regulatory and interconnect, public and government affairs, legal, corporate communications and sustainability functions. He holds a Master of Business Administration (MBA) and Bachelor of Science in Computer Engineering from Iowa State University, USA.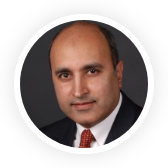 Kamal Ahmed
Chief Corporate Affairs Officer,
Telenor
Naz Khan is currently serving as the Chief Strategy Officer at K-Electric. She is a seasoned professional with almost 30 years of experience across both financial services and industry. Prior to joining K-Electric, she was the Managing Director of X-Petroleum and has also served as the Chief Financial Officer of Engro Corporation and Engro Fertilizers. Her tenure as CFO Engro Corp was marked by the company's growth through two landmark projects of LNG Terminal and Thar Coal and Power as well as several capital market transactions. Naz Khan has also served as the Chief Executive Officer of KASB Funds Limited and has over 20 years of experience in Pakistan's capital markets.
She has served on several Boards including Shell Pakistan, Pakistan Stock Exchange, Fauji Fertilizer Bin Qasim, and UBL Fund Managers amongst others. Naz Khan holds an Economics degree from Mount Holyoke College in the USA and is an alumnus of the INSEAD AMP.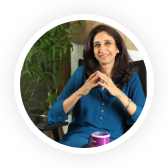 Naz khan
Chief Strategy Officer,
K – Electric
Shaista Ayesha is a seasoned professional with a strong background in business development and venture capital. As the CEO and Director of SEED Ventures, she leads the company's efforts in providing early-stage funding to startups. She has been instrumental in driving the company's efforts to support social entrepreneurship, sustainable impact, and ecosystem development programs for a wide range of audiences, including children, youth, marginalized communities, women-led enterprises, startups, and nano- and micro-enterprises.
Shaista Ayesha has a deep understanding of ecosystem architecture and has sound experience in developing synergies and collaborations that serve the larger purpose of social impact and livelihood development. Her passion for sustainability, ESG, and impact are evident in her approach to business development and venture capital. She is an ex-banker, and her vast exposure to SMEs in Pakistan has added to her comprehension of improving entrepreneurial scenarios at different levels. Her sectoral knowledge adds value to strategy development and program design for encouraging the social mobility of enterprises from one level to the next.
She is also a trainer and mentor and has developed a strong aptitude for guiding micro and small enterprises in their business-development journey. Her ability to identify promising startups and help them grow by providing the necessary funding and mentorship has been instrumental in the success of SEED Ventures.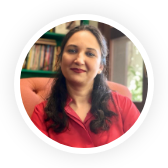 Shaista Ayesha
Chief Executive Officer,
SEED Ventures
Tahir Jawaid is an engineer with over 35 years of experience in the Fertilizer, Petrochemical, Technology, and Power Sector. Currently, he is working as a consultant for a Global HR Consulting firm, August Leadership, to develop capacity and capability in operations organizations to support partners across various geographies.
Previously, Tahir Jawaid was associated with HUBCO as the Chief Executive Officer of Hub Power Services Limited, a fully-owned subsidiary incorporated to manage Operation & Maintenance (O&M) for existing and future power assets and explore O&M business opportunities. He also worked as Senior Vice President (Corporate Services & New Ventures) to develop projects based on imported and local coal. Before joining HUBCO, he was the Senior Vice President, Human Resources, and Public Affairs of Engro Corporation Limited and held many assignments in fertilizer manufacturing during his 21-year career at Engro.
Tahir Jawaid also worked in the United States in various capacities for system and design engineering companies. During his professional career, he held key roles in management of HR, project development, O&M, planning, materials warehouse management, maintenance management systems, and technology-based solutions. He has extensive board and board committee experience in public and private companies. He holds an MS in Industrial Engineering from the University of Houston, USA, and a BS in Mechanical Engineering from the University of Engineering & Technology, Pakistan.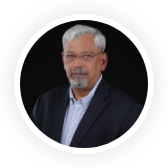 Tahir Jawaid
Consultant,
Augustus Leadership
Tariq Ahmed Khan is a highly experienced professional with a career spanning over 30 years in the automotive industry. He started his career as an engineer in 1990 at Indus Motor Company and has led several departments throughout his tenure. He has held various leadership positions such as heading Production Engineering, Production, Maintenance, Product Development, Marketing, Manufacturing, and the complete technical division. Tariq Ahmed Khan also has authored the book Japanese Management and has provided more than 1,000 trainings in his areas of expertise.
In January 2012, he was handpicked internally to provide executive leadership to the backbone division of the company as a Sr. Director Technical at Indus Motor Company Ltd. Tariq Ahmed Khan is currently serving as the Sr. Director – Corporate Strategy and Regulatory Affairs at Indus Motor Company Ltd. He is also concurrently appointed as a Group Director – Strategy for Auto Engineering group, House of Habib. He is known for his ability to transform plant capacity and productivity, supply chain management, and localization from basic to advanced level.
Tariq's academic marvels are from Duke University – USA, Windsor Castle – England, Toyota Institute – Japan, ISB (Indian School of Business) & LUMS. Eager to pass on the valuable knowledge, Tariq has authored inspiring books: "Japanese Management," and "Kaizen – A Way of Life."
He is a certified coach of Toyota Production System, Six Sigma, Taguchi function loss, and lean manufacturing. He has conducted technical courses and lectures at various international conferences and educational institutes in Turkey, Germany, etc.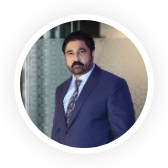 Tariq Ahmed Khan
Senior Director Corporate Strategy,
Indus Motors Company
Mr. Umar is an accomplished and regionally experienced executive with over 30 years of experience, including more than 10 years in C-level positions in major national and multinational enterprises. He is a specialist in delivering inspirational team leadership and has astute strategic planning and execution skills. He has a proven record of accomplishment of refocusing corporate performance to facilitate sustainable growth and has delivered above-trend revenue and sales growth by nurturing bold and creative ideas, embracing new technology, and utilizing data as the foundation of decision making and continuous improvement. He is a trailblazer in leading service provision across global markets.
In addition to his executive roles, Mr. Umar has also served as a Non-Executive Director of Avanceon Limited between 2013-2019, and in various other positions on the company's Board of Directors and committees. He has also served as member of Quarterly Business Review Committee Auvitronics Limited, Thal Boshuko Limited and in several Thal Group Committees, including Financial Review, Investment Appraisal, and Group HR, between 2014-2018.
He is recognized as a market innovator and a trusted advisor and authority in best practice commercial operations. His experience and capability across Finance, Strategy, Corporate Restructuring, M&A, Supply Chain, Sales & Marketing, Customer Service and Business Management supports his ability to deliver improved shareholder value. He holds MSc (Econ) and BSc (Econ) Accounting & Finance from the London School of Economics, and is fluent in the English, Urdu, and Punjabi languages.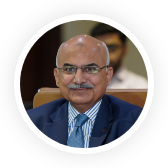 Umar Ahsan Khan
Chief Executive Officer,
Dawlance
Rizwan was appointed as Chief People Officer in March 2018. He joined K-Electric in 2008 and before moving to HR he had served in senior roles in the Finance and Corporate Affairs functions, playing a key role in driving K-Electric's turnaround over the past decade. As Chief People officer, he is responsible for the strategic leadership and transformation of HR function to make it more business and people centric. He is passionate about capacity building and people development.
Rizwan did his Articleship from A. F. Ferguson & Co. (a member firm of PricewaterhouseCoopers), and served at Pakistan State Oil from 2001 to 2007 in diverse roles in the Finance function. He is a Fellow of the Institute of Chartered Accountants of Pakistan and a Certified Director from the Pakistan Institute of Corporate Governance. He is also a member Board of Governors for Pakistan Society for Training & Development (PSTD) and a member of Executive Committee for Pakistan Society for Human Resource Management (PSHRM).
He is a frequent speaker at different forums on topics related to HR Digitization and future challenges and is an avid golfer.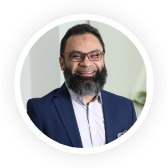 Muhammad Rizwan Dalia
Chief People Officer,
K – Electric