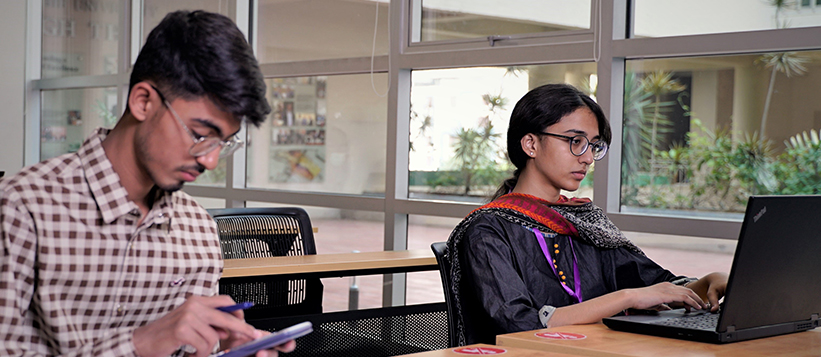 HU also offers a broad scholarship and financial aid program where support for students can be made annually, partially or through an endowment. By contributing towards student support you provide accessibility by allowing outstanding students from various socio-economically disadvantaged backgrounds and different examination boards, who otherwise could not have been able, to attain a world-class education.
Your gift works to promote diversity by providing students from all backgrounds the opportunity to study together and learn from each other, supporting pluralism and celebrating the rich diversity of Pakistan.
Your gift also helps provide the young men and women of Pakistan the knowledge and skills necessary to become future leaders. Support of talented female students to access transformative higher education, creates pathways to cultivating female leadership and help address Pakistan's gender challenge.
We encourage you to take a few minutes and explore the different giving options for student support.