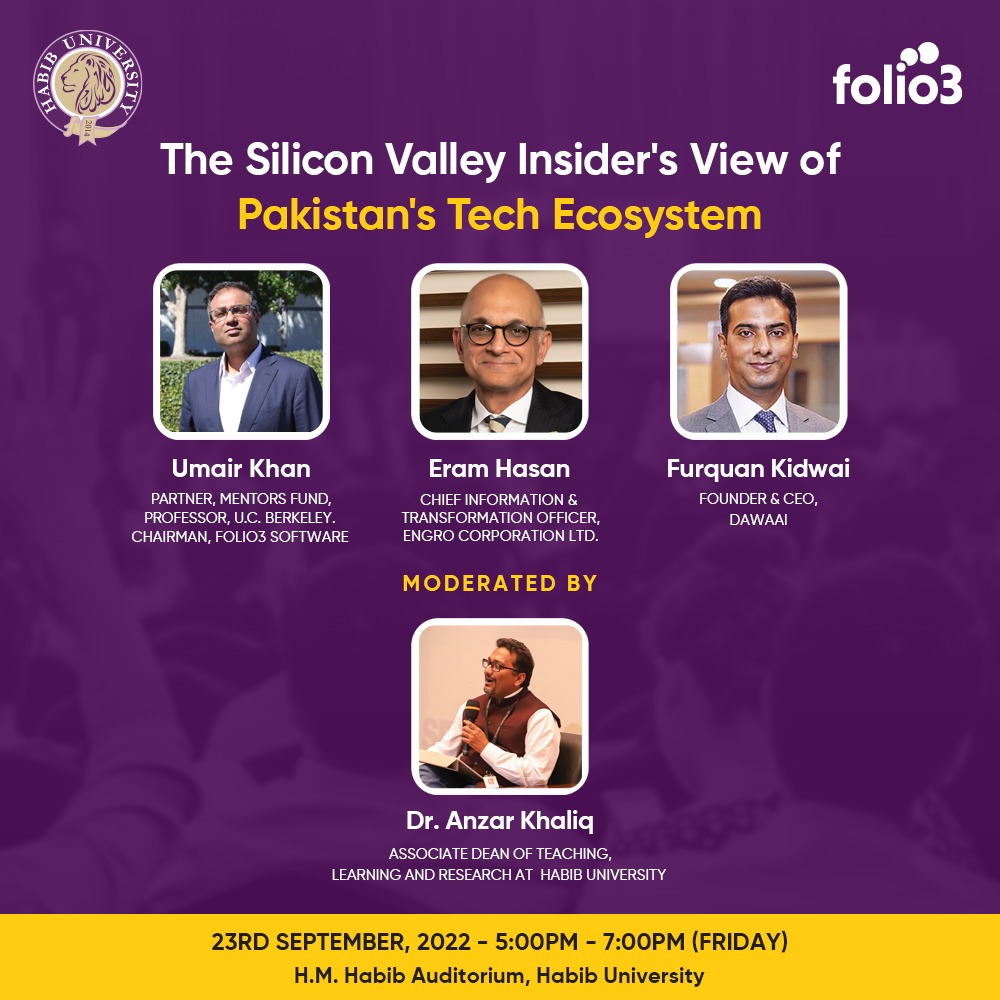 We are thrilled to announce an exciting platform to engage with the leading tech-preneurs in Pakistan as they gather on stage to talk about some grilling questions around the economic uncertainty and the dilemmas around entrepreneurial sustainability!
The event hosts an introductory segment by Mr. Umair Khan – Founding Partner at Mentors Fund, a Silicon Valley-based Seed Venture Fund, Professor at UC Berkeley where he teaches Entrepreneurship followed by a Panel Discussion featuring CTO Engro Corporation – Mr. Eram Hasan and CEO Dawaai – Mr. Furquan Kidwai.
Event Details:
Event Date: 23rd September 2022
Venue: HU Auditorium
Time: 5 PM – 7 PM
Register Now!