Former US Ambassador to Pakistan
PhD, Modern European History, Johns Hopkins University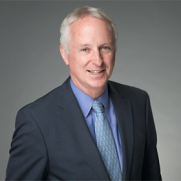 Dr. Munter is a seasoned diplomat and was the US ambassador to Pakistan from 2010-2012. Over his illustrious diplomatic career spanning over three decades, he also served as ambassador to Serbia. In Europe, he served in the Czech Republic, Poland and Germany. He was a director for Central Europe at the National Security Council under Presidents Clinton and Bush and had numerous other domestic assignments at the State Department in Washington, D.C.
Dr. Munter also served as the President and Chief Executive Officer of the EastWest Institute (EWI) which facilitates international conflict resolution, around issues pertaining to cyber-security, strategic trust-building, and economic and military security.
Prior to joining the Foreign Service, Dr. Munter taught European history at the University of California, Los Angeles; he also taught at Columbia University School of Law.