President, Claremont McKenna College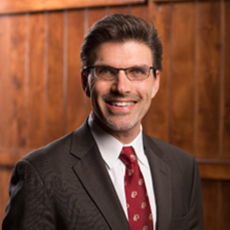 Dr Hiram Elias Chodosh took office as Claremont McKenna College's (CMC) fifth and current president in 2013. He received his B.A. in History from Wesleyan University in 1985 and his J.D. from Yale Law School in 1990.
During an illustrious career, Dr. Chodosh has held various academic and leadership roles such as the Hostetler Professor of Law, Director of the Frederick K. Cox International Law Center, and Associate Dean of the Faculty at the Case Western Reserve University School of Law in Cleveland; Dean of the S.J. Quinney College of Law at the University of Utah, where he also served as the Hugh B. Brown Endowed Presidential Professor of Law, and the Senior Presidential Advisor on Global Strategy.
He is widely recognized for his innovations and scholarship in higher education, comparative law, and international justice reform. Dr. Chodosh has led CMC's efforts to broaden and deepen its singular mission to prepare students for full, productive lives and roles of responsible leadership in business, government, and the professions.