President – Habib Bank AG Zurich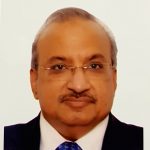 Mr. Muhammad H. Habib is the President as well as a member of General Management at Habib Bank AG Zurich. Under his leadership, the Bank has expanded into several new territories, including South Africa (1995) and Canada (2001). In 1996, he was promoted to the position of Joint President, and subsequently became the President of the Bank.
He is also member on the Boards of Habib Metropolitan Bank, Habib Insurance Company Limited and Indus Motors Company. He is also a member of the Board of Trustees for Habib Public School. He has also served as the Board Member of the Board of Trustees of Babson College from 2001 – 2015.