About The Arzu Center
The Arzu Center for Regional Languages and Humanities contributes to Habib University's overall vision and institutional mission through fostering pedagogy, research and scholarship in the various languages from Pakistan. Adversely affected by the lack of clearly defined educational and national priorities, this Center is designed to contribute to the revitalization of these languages and cultures.
It is linked to Habib University's School of Arts, Humanities and Social Sciences and will serve to meet the vernacular requirements of the University. The Center's scope of work covers a wide range including language instruction, translation from and into the regional languages, development of pedagogical material, cultural and literary preservation and the promotion of language-based activities.
The Center is named after the 18th century poet, linguist and lexicographer, Siraj-ud-Din Ali Khan Arzu.

People of Arzu Center

Dr. Asif Farrukhi
Interim Dean & Associate Professor School of Arts, Humanities and Social Sciences. Director Arzu Center for Vernacular Languages and Humanities

Dr. Nauman Naqvi
Assistant Professor,
School of Arts, Humanities & Social Sciences and Director of the Liberal Core

Dr. Sarah Humayun
Assistant Professor,
AHSS & Co-Director of Arzu

Dr. Saher Shah
Associate Professor

Dr. Inamullah Nadeem
Lecturer

Afzal Ahmed Syed
Associate Professor (Professor of Practice)
Arzu Center's Upcoming Event
Lady Changez Khan & Pom Pom Darling
Date: 26/04/2017
Time: 5:30 pm-7:30 pm
Location: Tariq Rafi Lecture Theater, Habib University
Arzu Center at Habib University and Zambeel Dramatic Readings present: Lady Changez Khan & Pom Pom Darling
Dramatic Readings from Nazaara Darmiyaan Hai by Quratulain Hyder & Aik Shauhar Ki Khaatir by Ismat Chughtai
Direction: Asma Mundrawala
Performance by: Mahvash Faruqi, Saife Hasan & Asma Mundrawala
Preceded by an Introductory Talk by Dr. Asif Aslam Farrukhi
About the Event:
Habib University's Arzu Centre is proud to present readings by two masters of Urdu Fiction. The curious title refers to the name both writers bestowed upon each other during the course of their literary careers. The readings will be performed by Zambeel Dramatic Readings who have mastered the art of bridging the gap between literature and performance.
*These readings are a part of Habib University's curriculum. Jehan-e-Urdu is a required pedagogically-dynamic course which is rapidly advancing students' knowledge of Urdu through engagement with powerful texts of prose and poetry.
Stay Connected
For inquiries please contact:
Ms. Donna Fernandes
Program Coordinator, School of Arts, Humanities & Social Sciences
Call: +92 21 111 042242 Ext –  5332
Email: arzu@habib.edu.pk
Join our mailing list for events and updates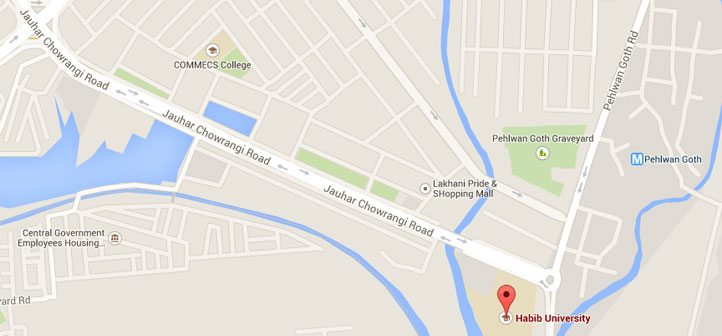 Past Events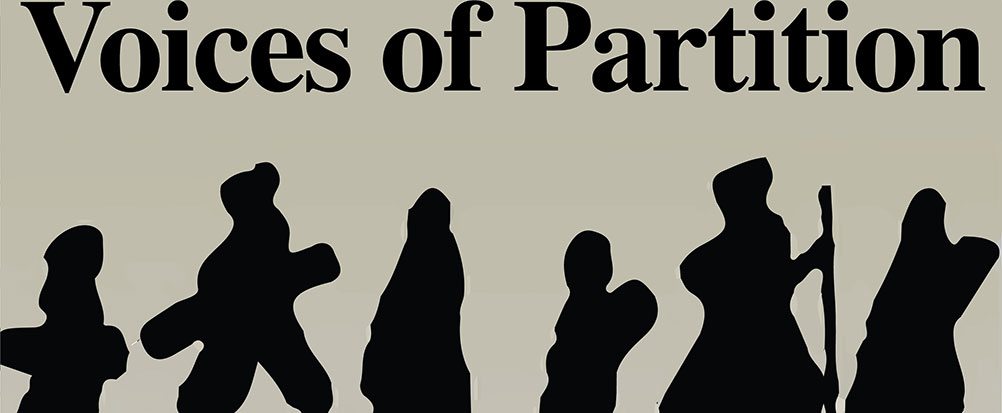 Date and Location
22/04/2017
Habib University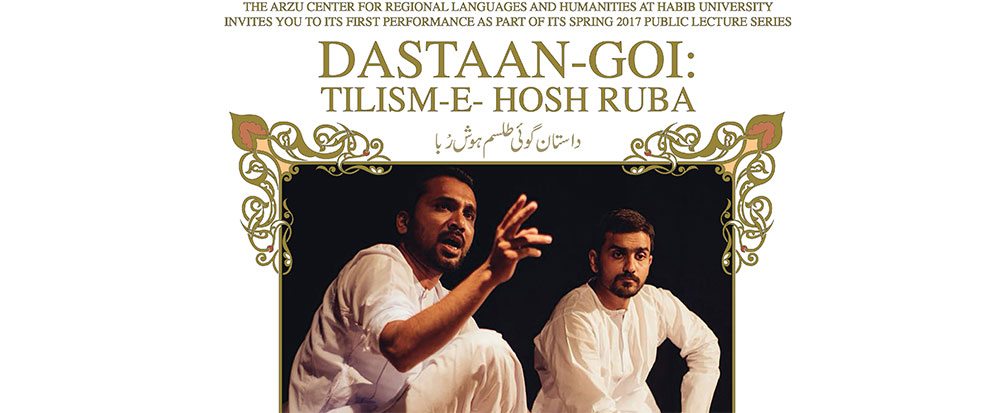 Date and Location
13/03/2017
Tariq Rafi Lecture Theater, Habib University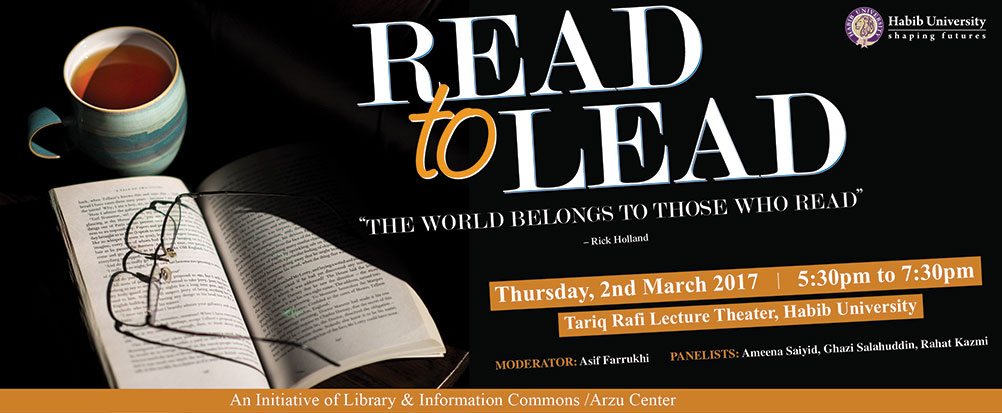 Date and Location
02/03/2017
Tariq Rafi Lecture Theater, Habib University