First Year Experience Program – Laying the Foundation for Success
Freshmen entering college encounter numerous challenges while transitioning from high school into higher education. Adjusting to new ways of learning, integrating into the university community, developing workload and stress management skills, and navigating life in a post Covid-19 world are the factors that may become road blocks for new students if they are not adequately guided in overcoming these obstacles. This may impact negatively on their success as well as retention.
Being cognizant of the challenges in question, we have designed a structured First Year Experience (FYE) program for our incoming students. Led by the Office of Academic Performance and envisioning an effective and informed transition into university, this program addresses students' concerns, offers intellectual and logistical support, helps them become committed HU Citizens, engages them in conversations on optimizing learning at college, and through its various initiatives, helps new HU lions to successfully navigate their life on campus with a sense of belonging, comradery and joy for learning.
The FYE Program is implemented in three distinct phases as demonstrated below.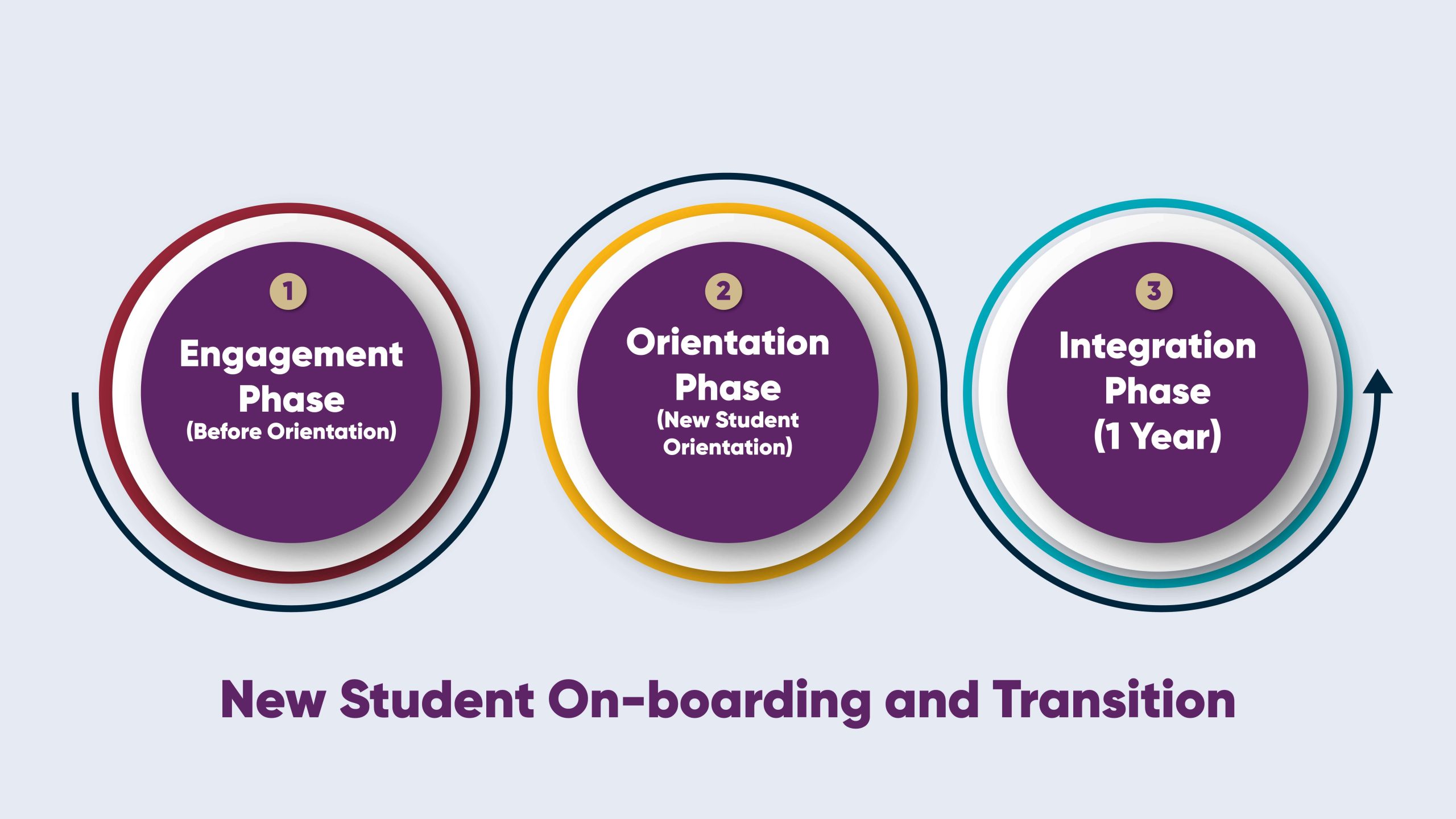 Engagement Phase
For many, going to college is a great aspiration. Here, accepting the admission offer is an important first step. Once this step is completed, it is exciting to envision the road to an undergraduate degree paved with academic and meta-curricular opportunities.
Being well aware of the obstacles students may face while transitioning from high school into university, our Engagement Phase focuses on incoming first year students' early onboarding. This process not only encompasses fulfilling essential requirements to become a Habib University Student, but also acclimatizes them to the liberal arts and sciences framework that informs our approach to higher education.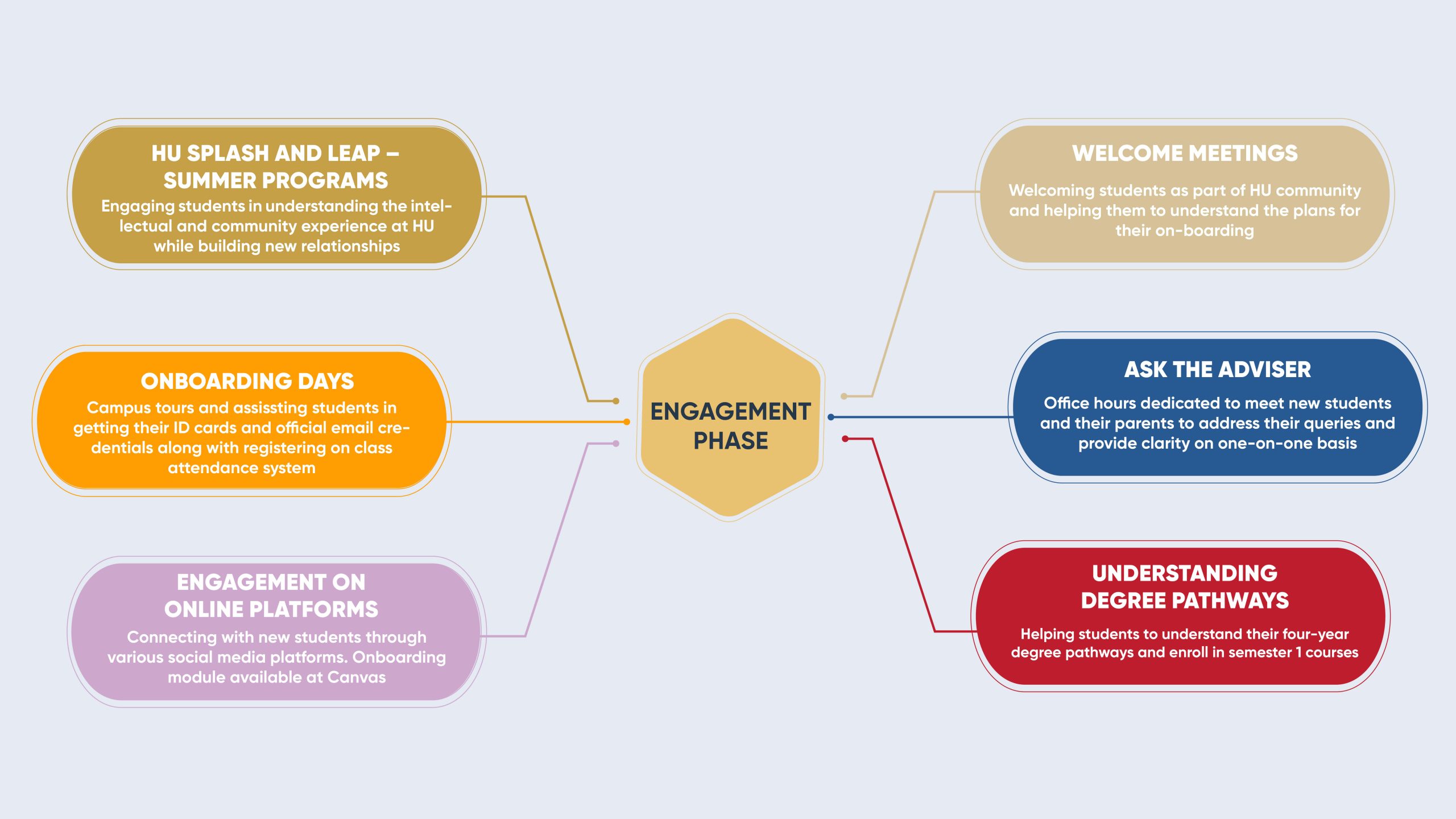 New Student Orientation
Featuring discussions about the university's educational landscape, and campus culture, fun community building activities, and various opportunities to interact with the University faculty, senior students and leadership, the New Student Orientation (NSO) is a landmark five-day event in the life of every new HU Lion.
Vibrant, and buzzing with activity, the NSO prepares students to start their first semester with great energy!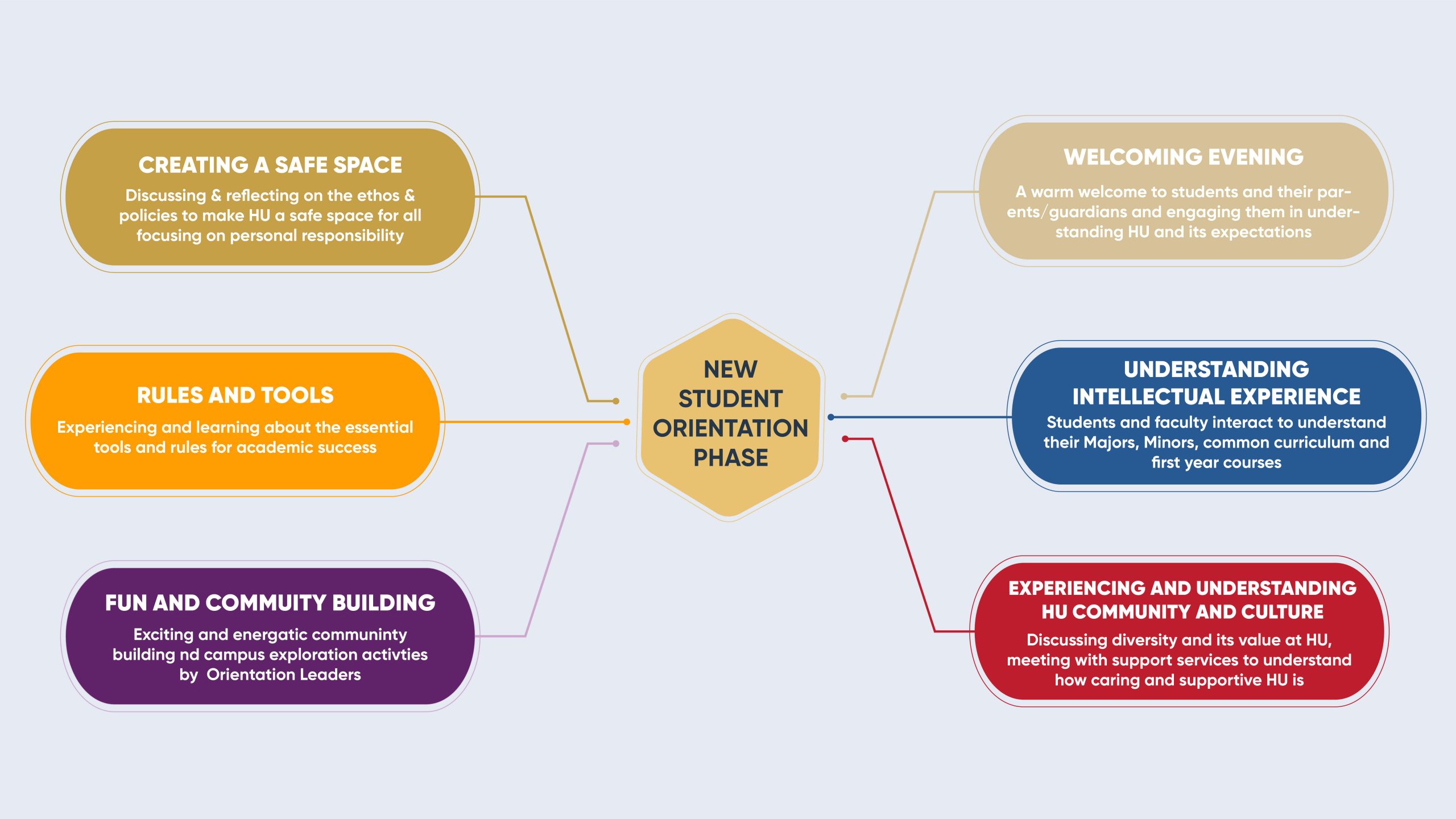 Integration Phase
Once first year students have set sail and begun to navigate learning in higher education, our office remains involved in their journey to provide support throughout the first year of college. This effort is made to ensure that the newest lions in town are able to optimize their experience as they adjust to, and flourish at university while being first time undergraduate students.