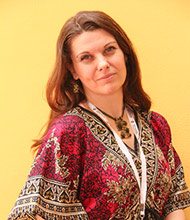 Assistant Professor, Social Development and Policy
School of Arts, Humanities & Social Sciences
Education
PhD Sociology, York University, Toronto, Canada
MA Sociology, Ottawa University, Ottawa, Canada
Graduate Diploma Project Management, Université du Québec en Outaouais, Gatineau, Canada.
BA Honors Sociology, Winnipeg University, Canada.
Certificate Social Communications and Group Facilitation, Saint-Paul University, Ottawa, Canada
VRQ Certificate Level 2, Equality and Diversity, Norton Radstock College, Somerset, U.K.
---
Current Projects
Dr. Minot is currently working on two books. The first is a compendium of her experiences in the field of trans-cultural clinical sociology and their application to the broader issues surrounding rapid social change, cross-cultural relations and conciliation, multicultural capacity building in transnational organizations, cosmopolitan diversity and migrant civic integration. The second is a reworked iteration of her doctoral research on habitus, patterns of practice and expatriate adaptation, drawing on her fieldwork in Vietnam and her most recent experiences as a refugee support officer in the U.K.
Research Interests
Dr. Minot's research interests include the cultural politics of identity formation and transformation, and the trans-cultural dynamics emergent from the global flow of people, merchandise, capital and information. As an integral part of her work, she heeds the social conditions and practices that (re)produce structural inequalities and various forms of marginality and "otherness" surrounding ethnicity/race, gender, class, religion/beliefs and nationality.
---
Biography
Dr. Severine Minot will be teaching in the field of migration studies and cultural studies while also supporting the pedagogical objectives of the Liberal Core program during her stay at Habib University. She will also be conducting research on transnationalism and transnational cultural dynamics in the Middle East and South Asia. She will be maintaining her commitment to the dissemination of knowledge through publication projects and participation in international conferences, supporting campus vitality through a wide range of extra-curricular and scholarly activities and fostering the development and stellar reputation of Habib University and its School of Arts, Humanities and Social Sciences through the application of pedagogical best practices.
---
Selected Publications
Minot S. (2015) Review: Lehmann, Angela (2014) Transnational Lives in China: Expatriates in a
Globalizing City. Basingstoke: Palgrave Macmillan, pp. 171. ISBN: 978-0-230-34839-4. Migration Studies, Oxford University Press. First published online: June 6. Available at http://migration.oxfordjournals.org/content/early/2015/06/05/migration.mnv009.short?rss=1
Minot S. (2009) Universal Human Rights and Sustainable Globalization: Reaching for a Castle in the Sky. 2007 SYLFF Regional Forum Selected Papers on "Human Rights and Creative Leadership." Tokyo: The Tokyo Foundation: 103-130. Paper originally presented at the Sasakawa Young Leaders Fellowship Fund Americas Regional Forum, Fletcher School, Tufts University, Boston, Massachusetts, U.S.A.
Minot S., Leclerc A. and G. Allaire (2008) Liminaire. Francophonie D'Amérique. Special Issue: "Langues officielles et dualité linguistique : structuration de la recherche et partenariats." No. 25, Spring: 11-18.
Minot S. (2005) Adaptation et efficacité des intervenants dans les projets de développement international: les aspects comportementaux de la question. Cahier de recherche exploratoire en gestion, University of Quebec in Outaouais, 2(3) spring: 65-105.
Minot S. (2003) Hubert, Ludwig, Consumo, cultura e identidad en el mundo globalizado. Estudios de caso en los Andes; Smith, Stephen y Trivelli, Carolina, El consumo urbano de los alimentos andinos tradicionales. La Revista Andina, No. 37 (Sept.): 261-264.