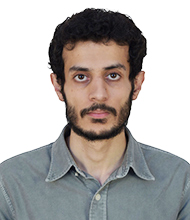 Assistant Professor, Integrated Sciences and Mathematics
Dhanani School of Science & Engineering
Education
Ph.D. in Physics, University of Calgary, Canada, 2018
B.Sc. in Physics, Lahore University of Management Sciences, Pakistan, 2012
---
Conferences
Conference on Quantum Information and Quantum Control VII, University of Toronto, Canada (2017)
Quantum Alberta Workshop 2018. Calgary, Canada (2018)
19th Conference on Quantum Information Processing, Canada (2016)
Theory Canada 10, University of Calgary, Canada (2015)
The 6th International Conference on Post-Quantum Cryptography. University of Waterloo, Waterloo, Canada (2014).
Awards & Honors
CryptoWorks21 certification (2018).
Alumni Association Award for Best Graduate Teaching Assistant in the Department of Physics and Astronomy, Faculty of Science, University of Calgary, 2018.
---
Biography
Dr. Abdullah Khalid received his doctorate in Physics, in the area of quantum information, from the University of Calgary in 2018. His research interest revolve around the study of quantum theory and relativity through the lens of information and computation theory. He hopes that his research can shed light on the fundamental questions that plague the field of physics, advance the frontiers of technology, and inform public debates on the role of science in modern society.
---
Selected Publications
"Permutational symmetries for coincidence rates in multimode multiphotonic interferometry," Abdullah Khalid, Dylan Spivak, Barry C. Sanders, and Hubert de Guise, Physical Review A 97, 063802 (2018).
"Efficient code for relativistic quantum summoning," Ya-Dong Wu, Abdullah Khalid, and Barry C. Sanders, New Journal of Physics 20, 063052, (2018).
"Accurate and precise characterization of linear optical interferometers," Ish Dhand, Abdullah Khalid, He Lu, and Barry C. Sanders, Journal of Optics 18, 035204, (2016).