hello.
welcome to the playground.
56
+
SCHOLARS AND TRAINERS INVITED
48
+
PEDAGOGICAL WORKSHOPS HOSTED
8
+
INDUSTRY PROJECTS SOLVED
50
+
INNOVATIVE COURSES OFFERED
3084
+
HOURS OF WORKSHOPS CONDUCTED
2900
+
STUDENTS ENGAGED THROUGH WORKSHOPS AND EVENTS
about us
A space, and an ecosystem, designed exclusively to enable learning, experimentation, ideation and prototyping across all disciplines at Habib University.
The complex challenges that we face today require us to think beyond disciplinary boundaries. To understand and address such problems from the user's lens, the playground applies human and planet-centered design in its workshops, pop-ups and industry projects using a range of design research methods including but not limited to systems thinking, speculative design, service design, interaction design and communication design.
playground is

transdisciplinary
design-led
innovative
collaborative
playful
experiential
get involved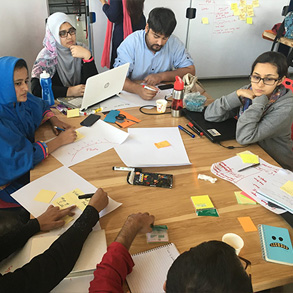 resources
We have curated the right set of tools and modular spaces for the users to start transforming their ideas into reality by brainstorming, collaborating and prototyping.
explore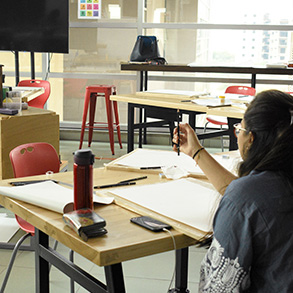 expertise
Our team at the playground and teaching community is trained in the methodologies of human and planet-centered design and provide their expertise to all the users of this space.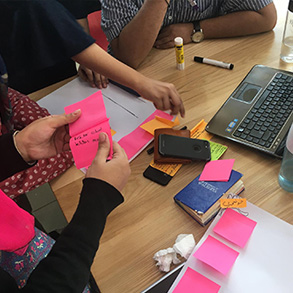 opportunities
The playground brings many opportunities to engage its community and industry partners where they can be at both ends of the playground offerings – imparting and acquiring skills.
explore