hello.
welcome to the playground.
news
DSSE Faculty Workshop: Designing Student Centered Learning Experience
In designing a learning experience, faculty members sometimes tend to emphasize content and lose sight of the people who will go through the experience. To bring the focus back on the students, a three day workshop on Designing Student Centered Learning Experience was hosted at the playground, on 9-11th August, 2018.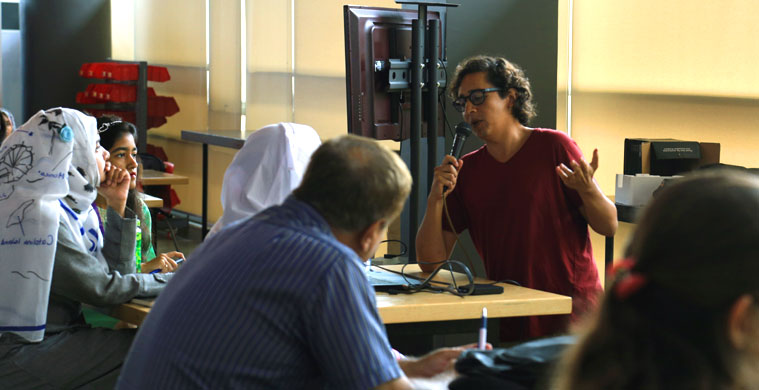 For a coherent documentary cinema
A master class on documentary film was conducted by Colombian documentary filmmaker, Manuel F Contreras, on 31st August, 2018.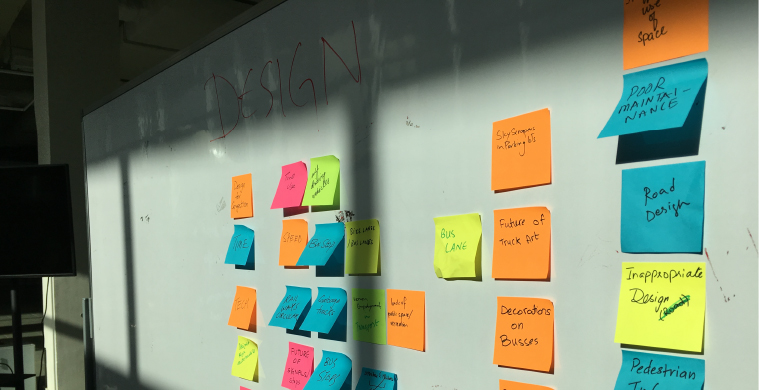 Playground Opens Its Doors
The playground officially opened its doors on Aug 7, 2017, with a week-long design intensive for the senior that immersed them in one of the two challenges: improving pedestrian safety at Jauhar Chowrangi, or revitalizing underutilized spaces on campus.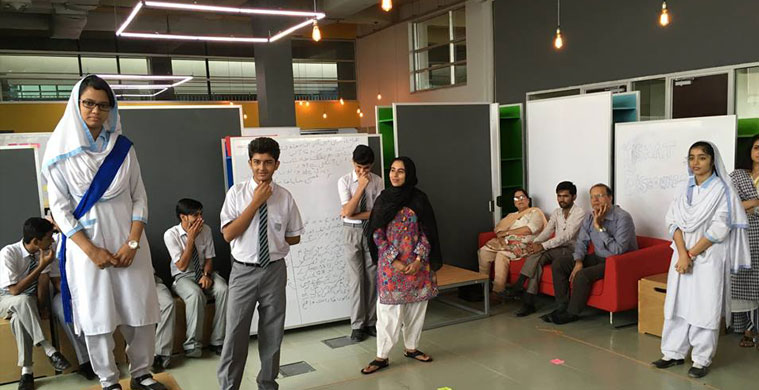 Design for Education/Policy
From Aug 15 – 18, a group of 20 Habib students, attended a 4-day Design Thinking workshop conducted by Minahil Asim, working with the ILAD School to learn how HCD methods can help understand complex challenges in the primary and secondary school ecosystem.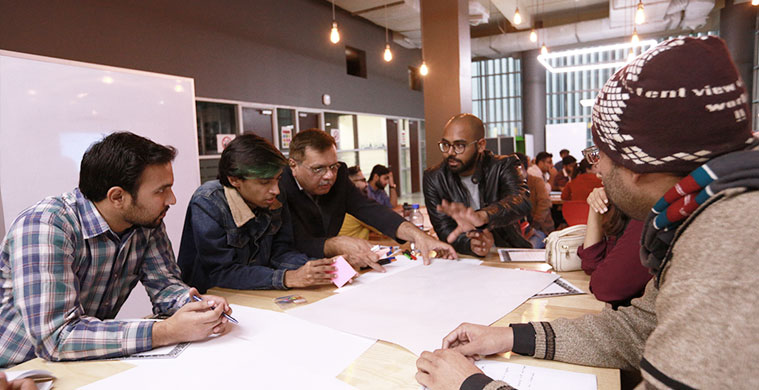 Intro to Design Thinking
playground, in collaboration with Designist, hosted the first workshop on Design Thinking under New Design, a series of introductory workshops exploring new design capacities and skills.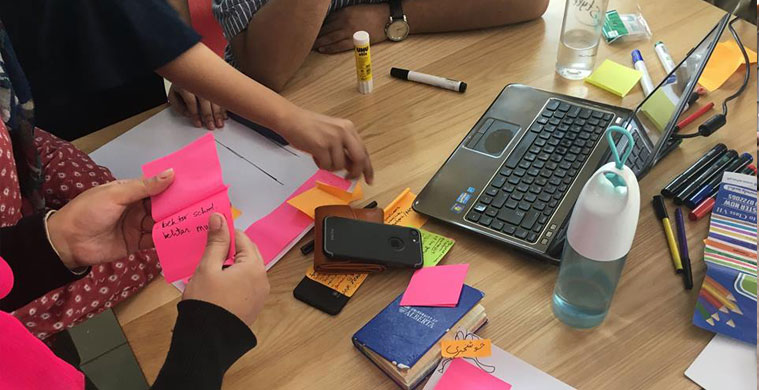 BYOC: Better Schools Campaign
The Sindh Education Department brought a challenge to the playground: communicate a new program to improve 4,560 schools to a skeptical audience. The workshop involved government school teachers, principals, education department employees and project partners.
about us
playground
is a space, and an ecosystem, designed exclusively for creative collaborative work at Habib University. It serves as a gateway to making and design activities across departments and schools. Through workshops, pop-up classes and industry and community projects students will be able to learn, and apply their learning, across disciplines and media – from sewing to 3D printing, photography to film, board games to phone apps, wood work to metal work, and beyond.
Learn more
playground is
transdisciplinary
design-led
innovative
collaborative
playful
experiential
resources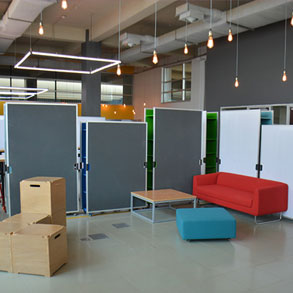 Spaces
The Social zone includes a lounge and a making area which provides quick access to soft prototyping tools.
explore
Materials
At the playground we have curated the right tools for you to start transforming those great ideas into reality!
explore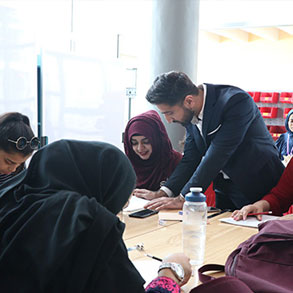 Expertise
Our faculty and team are trained in the methodology and provide their expertise to all our users.
explore
get involved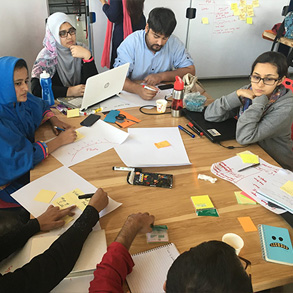 BYOC
Bring Your Own Challenge (BYOC) is our program for industry and community partners to benefit from Habib's intellectual and material resources.
explore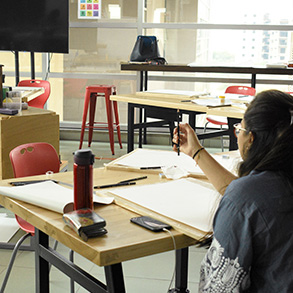 workshops
Curious to see Design Thinking in action? Want to tackle real world challenges using design and making? Come join us for workshops.
explore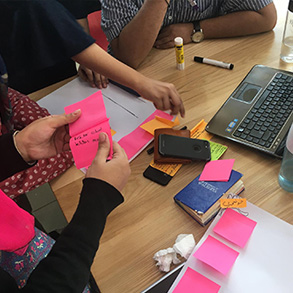 popups
PopUps are the quickest way to immerse yourself into the playground, and explore the various design and making activities we offer.
explore