hello.
welcome to the playground.
56
+
SCHOLARS AND TRAINERS INVITED
48
+
PEDAGOGICAL WORKSHOPS HOSTED
8
+
INDUSTRY PROJECTS SOLVED
50
+
INNOVATIVE COURSES OFFERED
3084
+
HOURS OF WORKSHOPS CONDUCTED
2900
+
STUDENTS ENGAGED THROUGH WORKSHOPS AND EVENTS
about us
playground
is a space, and an ecosystem, designed exclusively for creative collaborative work at Habib University. It serves as a gateway to making and design activities across departments and schools. Through workshops, pop-up classes and industry and community projects students will be able to learn, and apply their learning, across disciplines and media – from sewing to 3D printing, photography to film, board games to phone apps, wood work to metal work, and beyond.
Learn more
playground is

transdisciplinary
design-led
innovative
collaborative
playful
experiential
get involved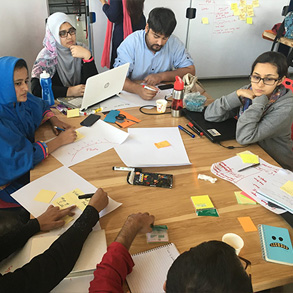 resources
We have curated the right tools and have various spaces available for you to start transforming your ideas into reality by prototyping, brainstorming and collaborating.
explore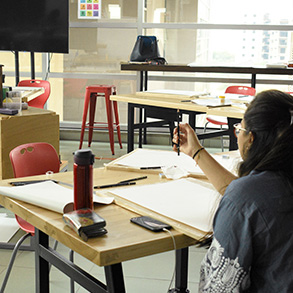 expertise
Members of our teaching community are trained in the methodologies of human – centered design, and are available to lend their expertise to anyone who's eager to learn.
explore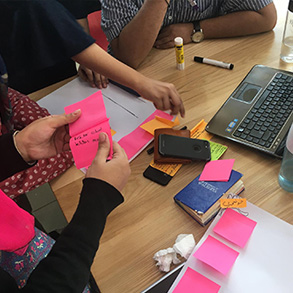 opportunities
We offer BYOC (Bring Your Own Challenge), workshop and pop-up opportunities for our industry and community partners to benefit from, and tackle real-world problems using design thinking.
explore
facebook
instagram
This error message is only visible to WordPress admins
There has been a problem with your Instagram Feed.