we are the centre for transdisciplinarity, design & innovation. yes, that's a mouthful. let us explain.
what is it
The playground at Habib University is set as the most cutting edge design research facility in the country. Leveraging the spectrum of expertise available at Habib University and using the Human-Centered Design approach as its central pillar, the playground provides an unparalleled ecosystem for a creative, collaborative and transdisciplinary approach to problem-solving. Since its official launch in August 2017, the playground has organically grown into the institution's preferred space, both physical and intellectual, for pedagogical innovation and complex problem-solving.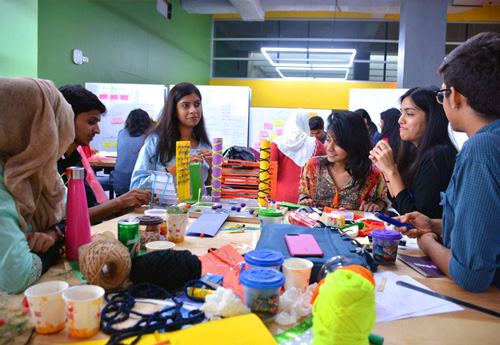 what we do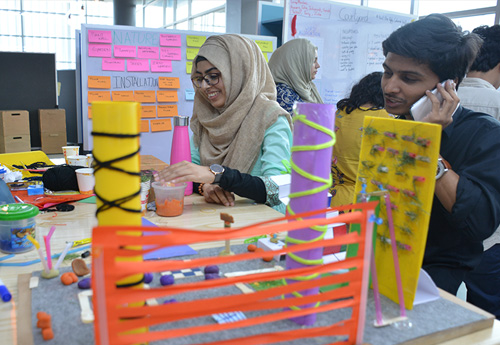 Click to learn more about what we do
The playground has established itself as the venue of choice for projects involving design and innovation for our students, faculty and industry and community partners. The complex challenges that we face today require us to think beyond disciplinary boundaries, and understand and address them from the lens of the user. All courses, workshops and pop-ups routed through the playground center on these ideas, and feature the use of a range of design research methods including but not limited to systems thinking, speculative design, service design, interaction design and communication design.
our identity
The playground does not have a logo. It has an open identity system. The three-dimensional play button wireframe is the visual representation of playground's values: it's a scaffolding that allows all our users to build their own frameworks. You can play with it, pivot it, morph it, multiply it and stack it as you desire. The scaffolding can be draped by our 14-color neon palette that offers vibrance and joy.