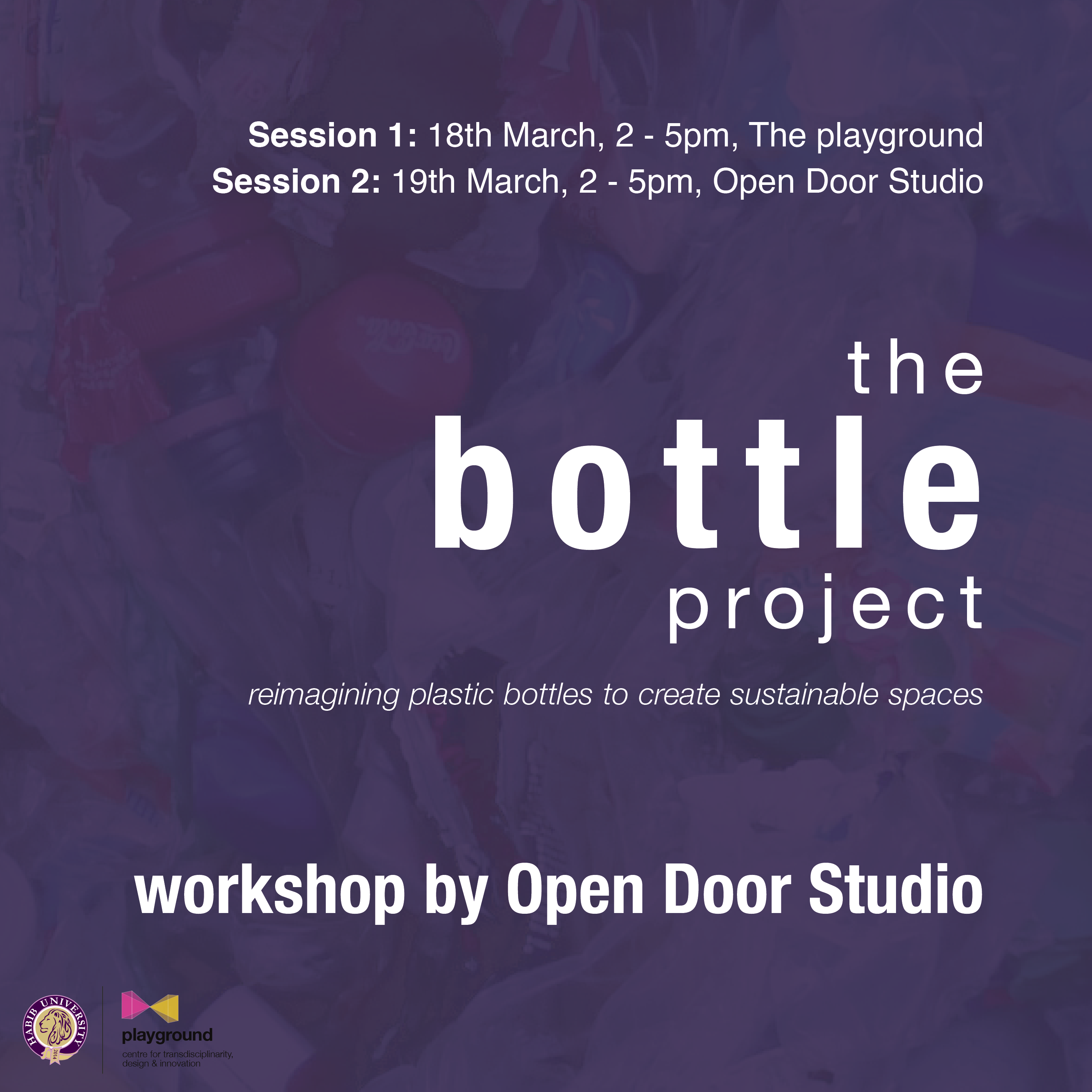 The bottle project is a part of a continuing exploration into creating spaces that are sustainable, with an atmosphere that lends itself to the celebration of peace, simplicity and beauty. The Open Door Studio has been looking for local materials that are easily available in our context and that can age well.
For this workshop, we will focus on exploring the use of plastic bottles. This is a waste material generated on a large scale in Karachi, a city with not much to offer in terms of vernacular building materials, and made unpleasant by the accumulation of waste.
The module begins with an introduction to our work with the bottles, followed by a mind mapping and brainstorming session mentored by architects from our team. The aim for this session is to explore joinery and reinforcement methodologies, and create a prototype design for a structure or an intervention made primarily using plastic bottles.
This workshop is offered by Open Door Studio.