wondering how to be a part of this?
there are several ways to get involved.
resources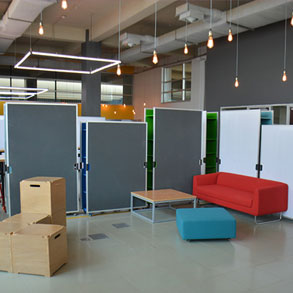 Spaces
The playground space, based on three modular zones with a seating capacity of 24 each, has been designed through a collaborative and iterative process itself that encourages creativity, exploration and experimentation.
explore
Materials
The playground, through its soft prototyping facilities and cutting-edge equipment, works as the gateway to all design and making facilities
at Habib University, removing all disciplinary boundaries in the work we do.
explore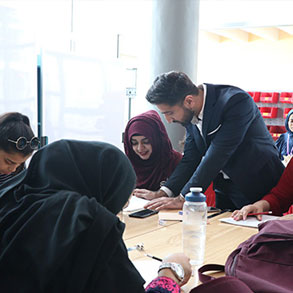 Expertise
The playground team and its community partners consist of multidisciplinary designers from the fields of Urban, Communication, Product, Interaction, Service and Systems Design.
explore
expertise
Design thinking is at the heart of Playground's vision and mission. Our team is trained in the methodology and provides their expertise to all our users.
Ever since the inception,
we have been
using human and planet-centered design methods as the fundamental approach to rethink and reframe complex problems in order to solve them. We
help you design your activity – workshop, pop-up, or challenge – from conception to execution. We also provide our expertise to conduct design thinking workshops at your institutions, conferences and spaces. 
opportunities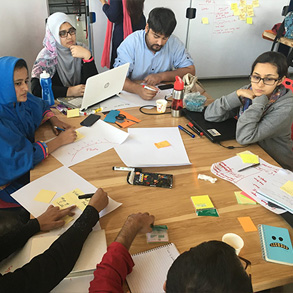 BYOC
Bring Your Own Challenge is a program for our industry partners to benefit from Habib University's intellectual and material resources. Through design research, workshops and training sessions, we help organizations solve their complex real world challenges and train them in HCD methods.
connect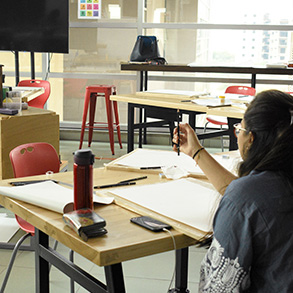 workshops
Curious to see Design Thinking in action? Want to tackle real world challenges using design thinking and making? Have a skill that you would like to impart? Want to start a dialogue on a contextually relevant topic that is close to your heart? Connect with us!
connect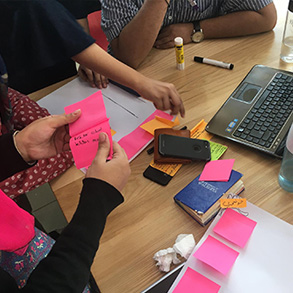 popups
PopUps are the quickest way to immerse users into the playground, and explore the various design and making activities we offer. We
provide students a platform (space, resources and marketing) for leadership and peer-learning, by inviting them to carry out pop-ups.
connect