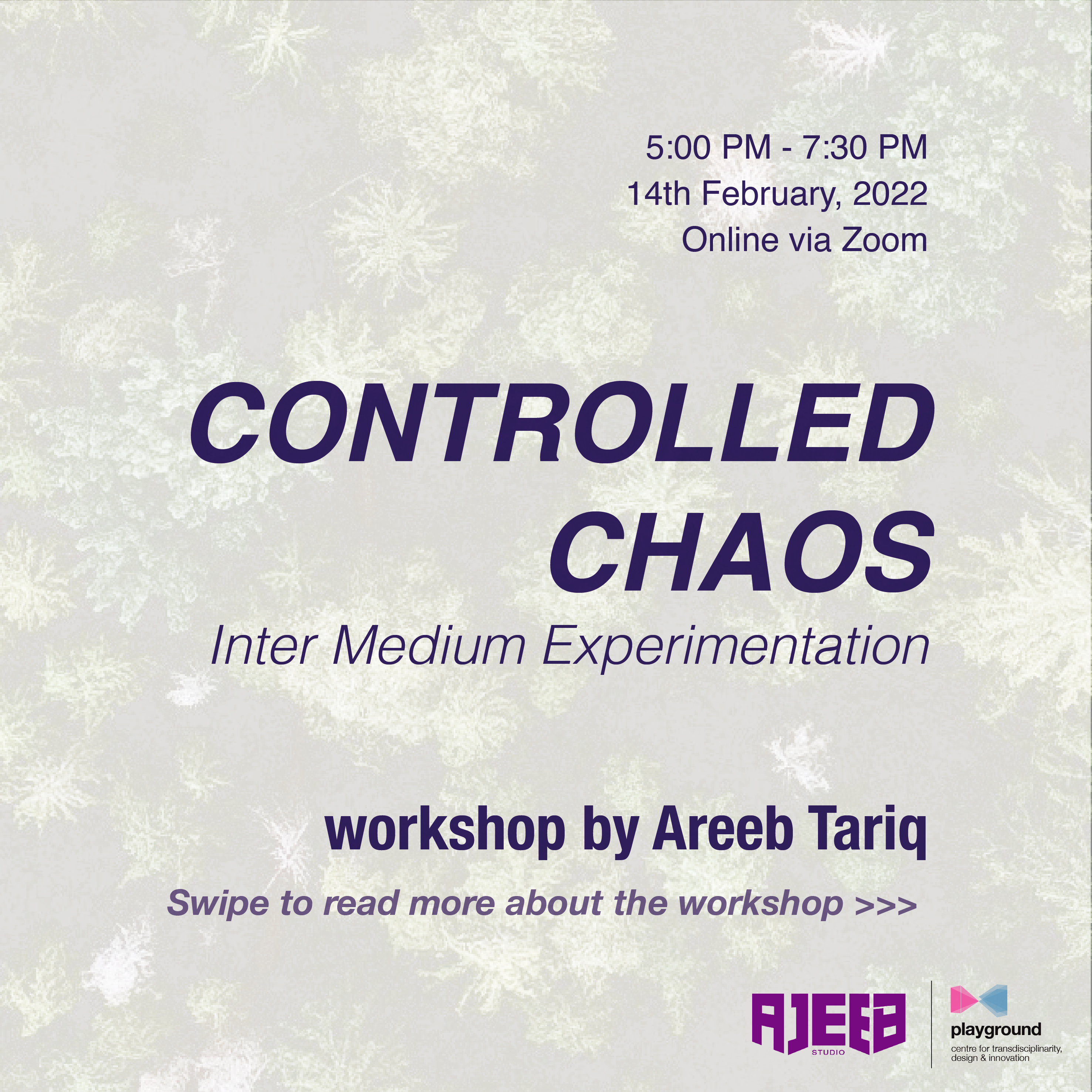 This is an online Makerspace workshop: These are hands-on, skill based workshops where participants design, make, construct or build something tangible or digital.
This workshop will introduce participants to multidisciplinary design techniques and concepts of collaboration using different mediums to allow for more creative art forms.
This workshop is offered by Areeb Tariq.
Areeb is an experimental designer and an artist running his own design practice by the name of Ajeeb Studio. He has completed his bachelors in Visual Arts and Communication Design from EMU, North Cyprus. He is most interested in cross-cultural and multidisciplinary design.