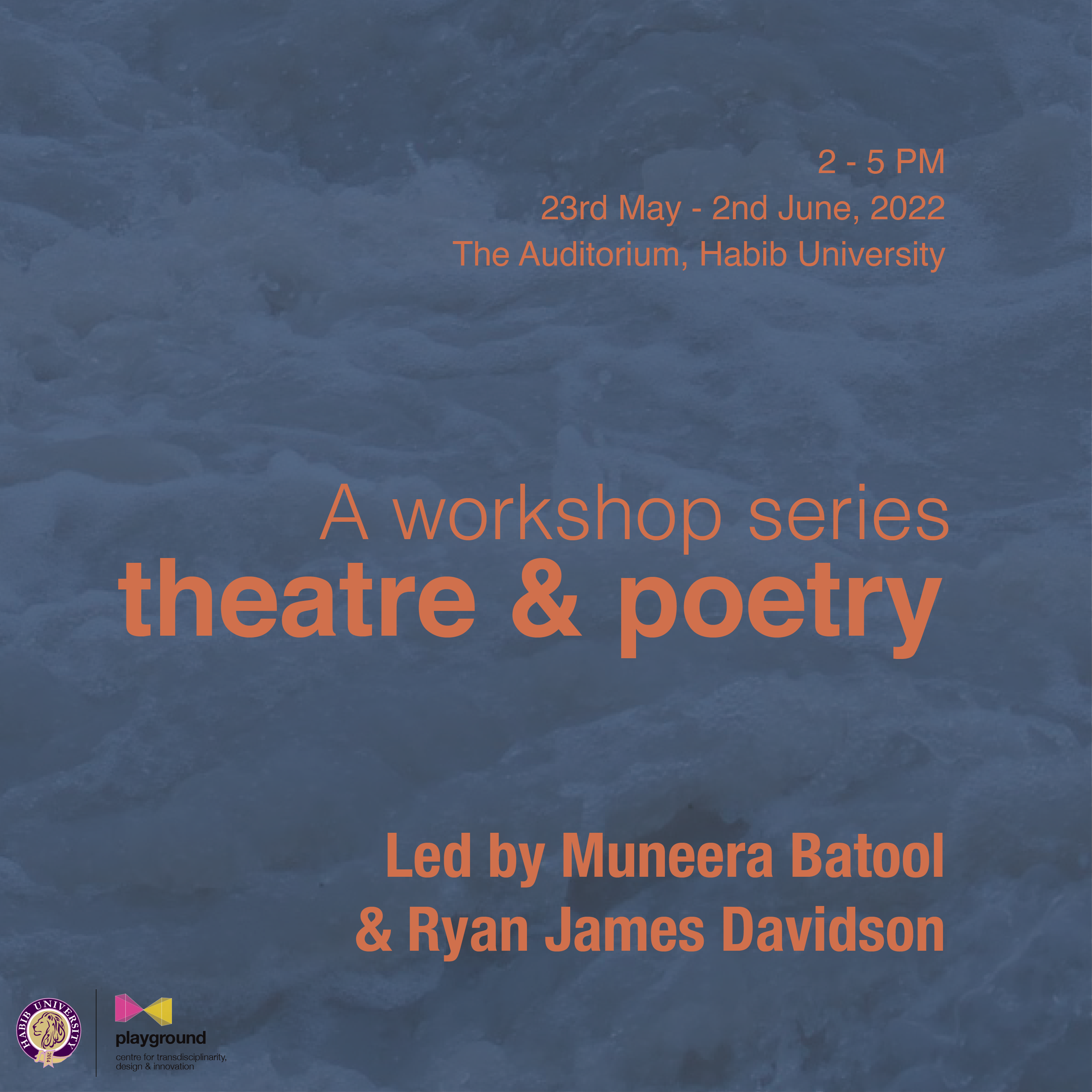 This practical workshop is designed to introduce participants to the ways of theatrically performing their own poetry pieces.
For their performance, the participants will be trained in Viewpoints – an actor training technique that heightens the individual's sensitivity to their bodies in relation to time and space particularly through observation of the present moment.
In the poetry section (3 days), the participants will will spend the entire first day reading and analyzing examples of the Pantoum. On the second day, they will be writing and workshopping their own Pantoums, and on the third day, they will be working cooperatively in small groups to write a shared Pantoum.
The workshop is led by Muneera Batool & Ryan James. 
Muneera Batool is a director and media designer. Muneera is a core collaborator and visual designer for Whistling Moon – a US based theatre company. She is also an Assistant Professor in the Communication & Design department at Habib University. She holds an MFA in Theatre with a concentration in interdisciplinary digital media from Arizona State University on a Fulbright Scholarship.
Ryan is an Assistant Professor of Literature at Habib University, his Ph.D. in English literature was received in 2014 from the University of Glasgow. His first collection of poetry, Under What Stars, was published in 2009 and his second collection, Statues Need Stories, was published in 2019.