Habib University emphasizes teaching and learning and continuously strives for improving the methods aimed at enhancing student-centricity which should inculcate diversity and inclusivity. Habib University remains the only institution of higher learning in Pakistan that undertakes a community-building approach in teaching where not only faculty members develop a sense of belonging to each other but students are also taught to consider each other the source of knowledge. Taking this vision forward, Habib University's Center for Pedagogical Excellence on January 05, 2023, organized R3 Faculty Talks, where we celebrated teaching and enlightening moments so that the larger community could learn from the experiences of faculty who have been part of Habib University for a long time, the challenges they faced and overcame, the cherishing moments they shared with students, and while teaching, how they were inspired by the questions students had regarding fields of study.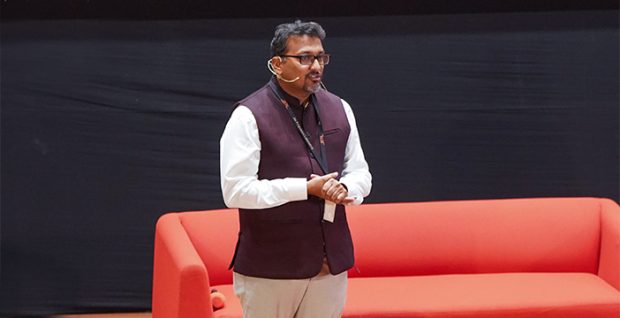 Dr. Anzar Khaliq, Associate Dean for Teaching and Learning while opening the floor for R3 Faculty Talks, whose motto was based on Redefining, Rethinking, and Reimagining the educational landscape of Pakistan by reorienting the traditional pedagogical development, said, "Habib University is exceptional in its nature. We are questioning the very nature of knowledge exchange." He continued by saying, "individuals who are teaching at Habib University are changing the lives of students in an unimaginable way." At Habib University, the Center for Pedagogical Excellence is established to advance pedagogy towards evidence and research-based teaching while ensuring student success, especially in accordance with the 21st-century digital age.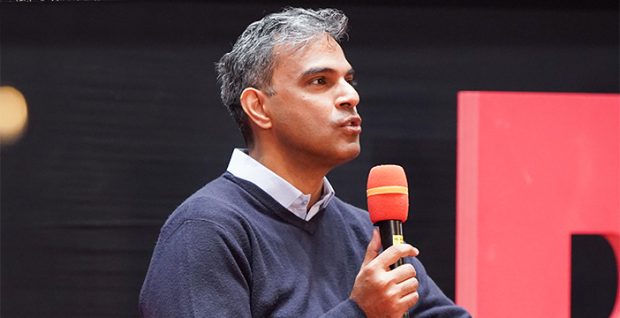 Dr. Waqar Saleem, Associate Professor, Computer Science while taking the floor quoted one of the leading characters from the masterpiece Matrix movie, Morpheus, "there is a difference between knowing the path and walking the path," and linked it with the very growth that everyone goes through once they become part of Habib University.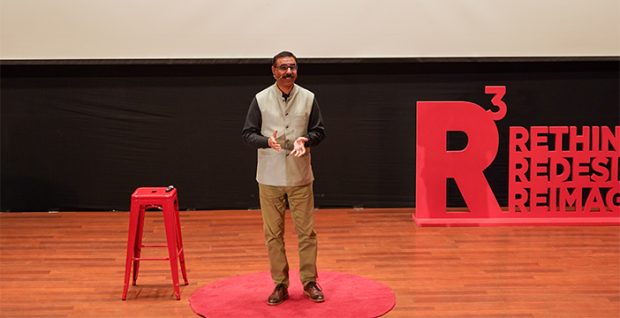 Professor Inamullah Nadeem while highlighting the indispensability of Urdu as a language said, "Urdu literature dates back to 300 years and we need to rethink the way we teach the current generation regarding its worth and how it remains the symbol of traditions which have changed now." He further talked about that how poetry and moseequi has always been central to Urdu. "I always try to conclude my lectures with ghazals of Ghalib or Iqbal." Since this world is marked by interventions of Information and Communication Technologies, Professor Inam also undertook the very importance of such advancements in igniting students' interest towards Urdu as a vast field of knowing about people and cultures. "Listening impacts more as compared to reading and this is the reason that we now have digital books, and even I record lectures so that my students would find it convenient to listen even while they are home because communication modalities have changed and visuals motivate students to learn."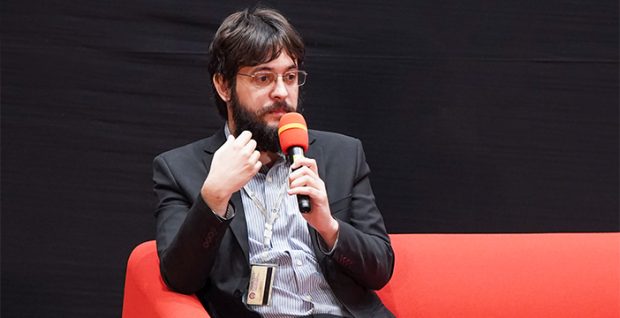 Professor Marcelo Lima, Lecturer, Comparative Humanities started his talk by introducing the very essence of the course that he teaches, Military Regimes in South Asia and South America, which is rooted more in historical context. By reiterating that how history helps us interpret certain events, he explained the misconceptions that people usually have regarding why these two regions which are very distinct from each other are taught by drawing parallels between the two.
"When people talk about history, they think it is useless because it only deals with past," stated Professor Marcelo. Second major misconception that he outlined was that how people consider that History is boring because it is only about memorizing facts. "But the major one comes which is associated with my course, what is the point of learning South American History in a country like Pakistan?" said Professor Marcelo while pointing out how people are unable to learn the similarities between the two regions. And this is where he went on to elaborating that how these two regions' past has been marred by authoritarian rule. The more we read about the authoritarian rule the more we come to realize how fragile democracies are.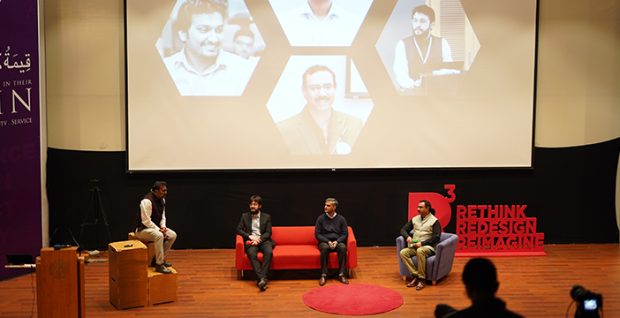 The individual talks by the faculty were then followed by a panel discussion where the esteemed faculty members exchanged some lighthearted conversations regarding their pedagogical experience at Habib University and shared some piece of advice with the new faculty members. "For me, teaching is a way of passing on your excitement and at Habib University we (faculty) have regular workshops where we keep on learning from each other," said Dr. Waqar Saleem. Professor Marcelo continued the conversation by saying, "We (teachers) often come in a class by assuming that students have prior knowledge of a particular subject, but this is not correct, and we as mentors need to be open to this very fact."
The R3 Faculty Talks was concluded with the closing remarks of Dr. Aamir Hasan, Vice President, Academic Affairs at Habib University. "There is a lot of pressure in being the successful teacher in classrooms, and to address all such variances we have produced the framework of teaching that we call CPAC – Content, Pedagogy, Assessment, and Community-building." He continued by saying, "Community-building plays a pivotal role in pedagogy, and the constant interaction among the community members enhances the shared learning goal."
"But where do we go from here?" Dr. Aamir Hasan at the end of the talks pioneered the vision to convert these talks into an annual conference to celebrate and research.
The session was applauded and revered by the Habib University community and galvanized Habib University's noble vision of intellectual growth, accessibility, and sustainability.