On October 16, 2022, the Fall 2023 admissions drive was launched providing an opportunity to talented and ambitious students to become part of the 10th batch of students to be inducted into the University. In addition to accepting applications from all international boards such as CAIE, IB and the American system, the University is also poised to launch this year's cycle – in the third week of October – of inducting the brightest students from the local examination boards.
This intake is done under the banner of the Talent Outreach, Promotion and Support Program (TOPS), which caters exclusively to those students from boards such as the Federal Board, Board of Intermediate Education, Karachi and Aga Khan University Examination Board. Students qualifying are awarded a 4-year fully funded scholarship to study at Habib University.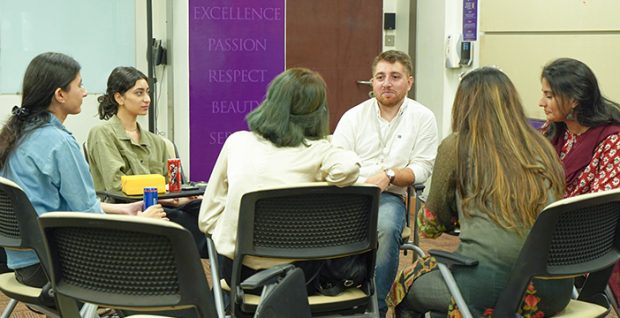 The admissions drive, which lasts for well in to the new year, comprises campus tours, outreach visits, and a number of other events and activities and is open to students from all backgrounds.
Perspective students will have the opportunity to take admission in one of six unique degree programs from the University's two schools:
School of Arts, Humanities and Social Sciences (AHSS)
Dhanani School of Science and Engineering (DSSE)
Students will go through a simple yet thorough admissions process, which includes an admission, test and an interview, before the lucky ones will be brought on board to start a unique intellectual journey. During the course of their time at Habib University, along with taking courses for their major, students will gain a breadth of knowledge through the Habib Liberal Core; a set of 10 courses that students must take to from the arts and humanities in order to fulfil their graduation requirements.
A number of student-centric services, such as peer-tutoring at the Ehsas Center and writing help at the Writing Center will be available to these students to help them adjust to the demands of a rigorous academic experience.
In addition to studies, students will have the opportunity to take part in a vibrant student life, which revolves around the 30 plus student-led clubs that are active on campus.
Throughout the 4-year journey, students' success will be ensured through programs such as the Graduate School Curation Program and the Career Curation Program.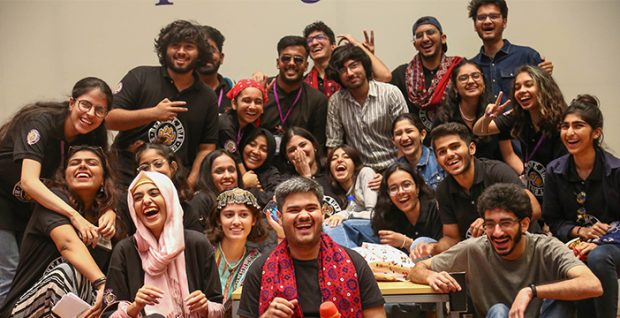 As a diverse and inclusive institution, the University will continue to offer the most generous scholarships to all those who qualify. Additionally, the HU TOPS scholarship program in Pakistan will continue to provide the opportunity to students from local examination boards to avail a world-class education.
We are excited to welcome the Class of 2027.
Apply Now: https://eapplication.habib.edu.pk