To help students make the transition from academic life to a professional career, Habib University Career Connect was held on January 14, 2023. About 120 firms from a variety of sectors, including finance, banking, education, information technology, textile, communications, and others, took part in this. More than 300 Habib University students participated to further their future aspirations, while many Habib University alumni showed up as company representatives to inspire and motivate incoming graduates in the job market.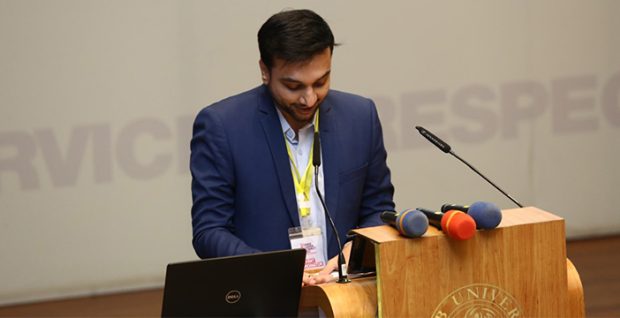 Habib Career Connect 2023 started with the opening ceremony where Mr. Shoaib Khan, Assistant Director, Career Services and Alumni Office addressed the esteemed industry leaders and Habib University's Community, and highlighted the Institution's academic support which ensures that Habib University's students are the first choice of all leading employers, and it is because of their skills, work ethics, competence, and well-rounded mindset which make them work in complex environments. 
Dr. Aamir Hasan, Vice President, Academic Affairs enlightened the attendees that how Liberal Core makes students of Habib University stand out in the job market. He further explained that Habib University's intellectual brand is not just aimed at developing human resources which would serve the economy, but we aim to make leaders and empathetic thinkers out of the young generation who would make this country come out of intellectual dearth and poverty.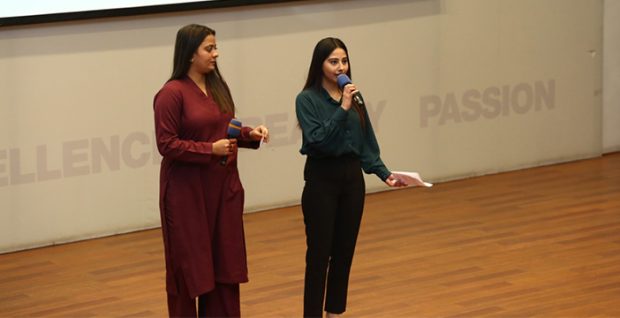 Students of Habib University then took over the floor to describe the unique aspects of each program that Habib University offers. The communication and Design program helps students bring positive social change in society through aesthetic practices and visuals whereas Electrical and Computer Engineering enhances students' understanding of the ethical ramifications of information and communication technologies.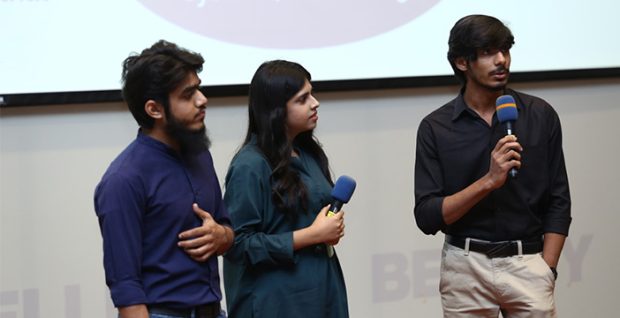 Students also highlighted how the Comparative Humanities program provides with a comprehensive approach to understanding society from a socio-political lens; and Social Development and Policy program gives students an in-depth understanding of development, politics, and hands knowledge of innovative research skills. Computer Science students posed a question that how Liberal Core goes hand in hand with this program. And Highlighted Habib University's interdisciplinary approach through which students also get to learn other disciplines.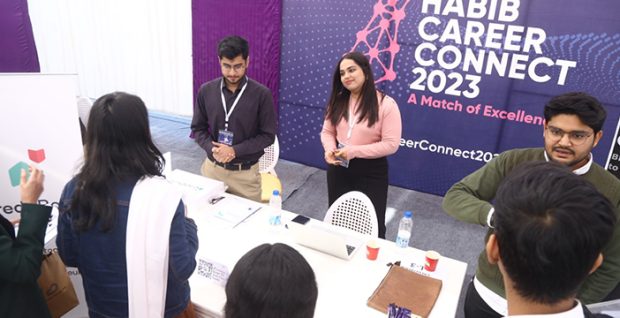 Career Connect is an event closely related to Habib University's institutional goal of ensuring students' success within and outside the University. On-site screening interviews were done by recruiters, who also gathered resumes and informed students about interesting employment options and the hiring procedure. Students received advice from corporate representatives on their career choices and the most recent recruiting practices.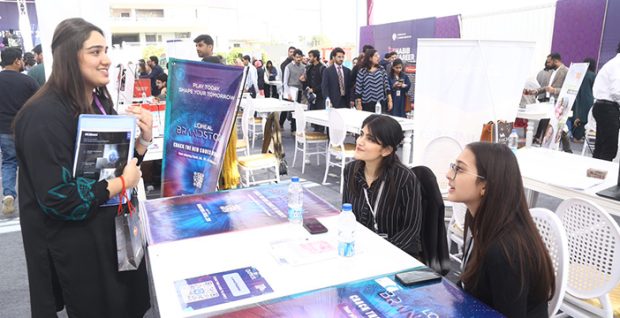 Habib University, which is a leading Liberal Arts and Sciences institution, has a Career Curation Program (CCP) which is a first-of-its-kind program, designed in collaboration with Industries and is geared towards bright young minds looking to craft a thoughtful career journey. Career Connect is a part of CCP through which, a bridge between academia and industries is being established.