Fatema Quaid Joher, the Habib University student who attended the National University of Singapore (NUS) Enterprise Summer Program 2017, writes her travelog.
It was about that day when I opened my eyes, sat upright and began gazing at the lush green gardens, cozy dorms and beautiful smiles passing by, through the window facing my bed. Am I dreaming?…I kept asking myself in the middle of night; I knew however, the answer — it was real, it had to be. I was at the  National University of Singapore (NUS) — the place I longed endlessly to be at!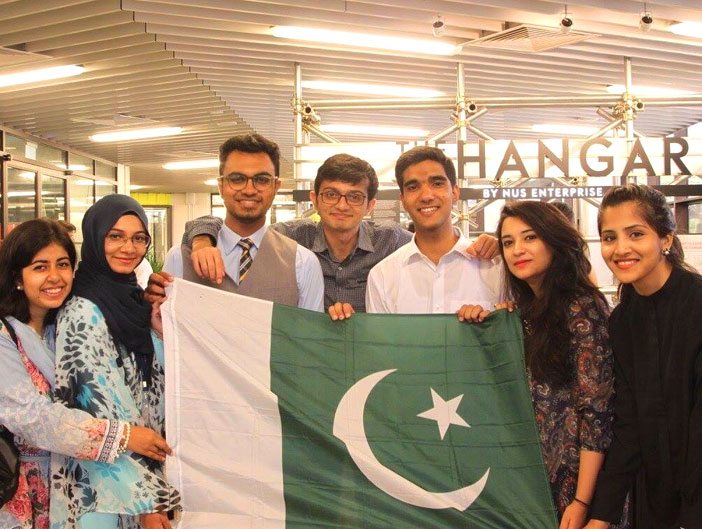 The NUS Enterprise Summer Program began with a bang! 70 people, representing 17 different nationalities, all under one roof, going crazy to teach each other how to say "Hello" in their language. It was a sight worth seeing on the very first day of my summer school program. "Vanakkam", is what you say in Tamil and I love it!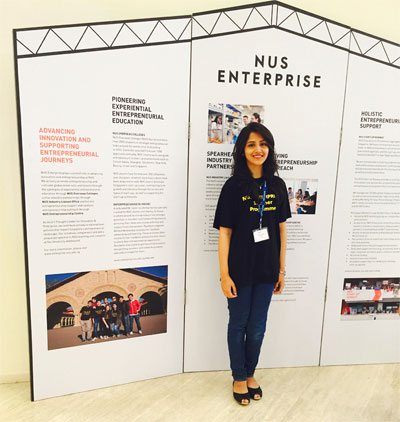 Learning how to play some local games was a part of Day-1 activities among our teams that flushed in childhood memories. I feel glad to share that I performed pretty well in 'Rolling a Top!' The day went on with tons of similar activities and a lot of entertainment with newly made friends. I wish I could show my family and friends back home, how beautiful the 'Lion city' looked 541 ft. high atop the great 'Singapore Flyer'.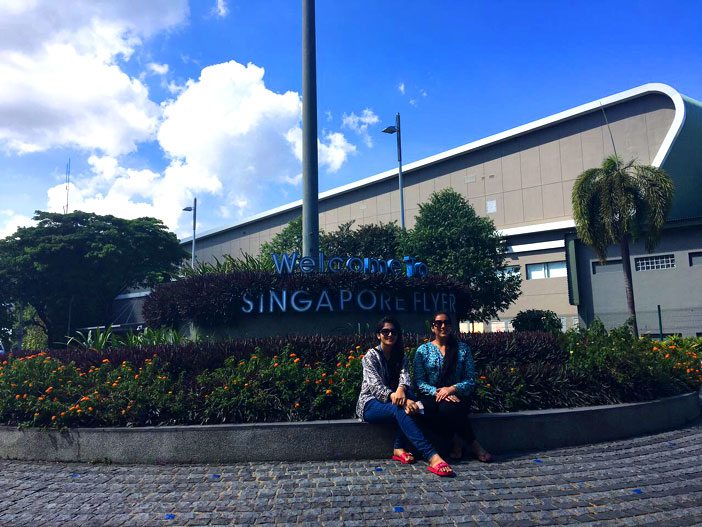 Every day started with new energy and new hope of learning something new from my international peers in 'Breakfast circles'. We laughed, we cried, we cherished over the stories we all brought in these 30 minutes of our bright mornings.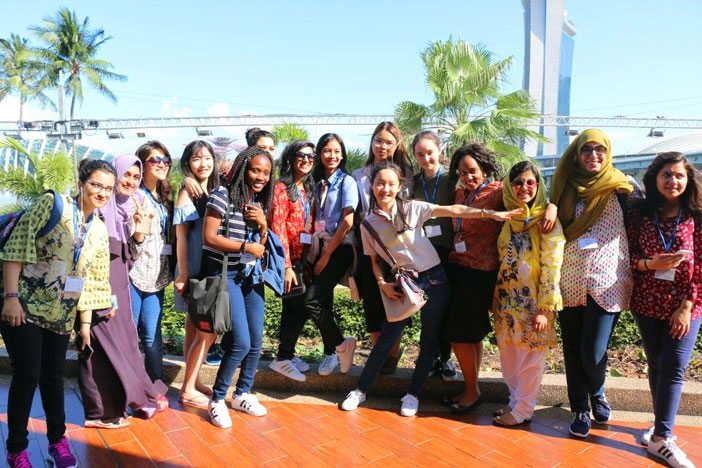 Setting alarms and asking friends to wake me up early in the morning after long, tiring evenings was yet another goal. None of us wanted to miss the insightful morning lectures, which welcomed influx of views from a myriad of cultures – each having a different perspective and a different viewpoint.
Afternoon visits and chats with notable entrepreneurs in Singapore were another great opportunity which introduced me to the realms of entrepreneurship. I sensed true inspiration in them and the role they have played in bringing Singapore where it stands today. I foresee the future of Pakistan in the hands of entrepreneurs like these!
Ultimate happiness was however, being the first batch of the NUS summer program, fortunate enough to visit 'Google'! I have never seen a cooler workplace before. Free food at every corner…I am definitely getting a job there!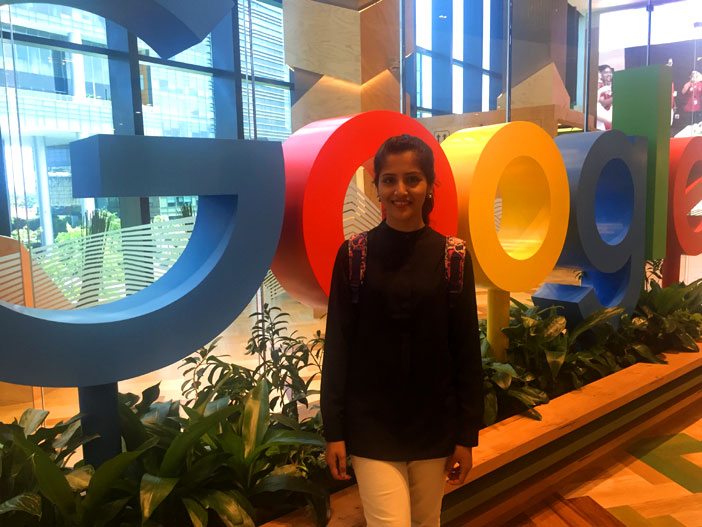 In addition to being an economic hub, Singapore features a rich cultural diversity. From feisty food to friendly locals, from multiple languages to different accents, everything featured a unique sense of inclusiveness in the rich culture of Singapore! They also have this super cool slang called 'Singlish' which is crazy fun to speak lah! Wandering in the busy Singaporean streets and rushing to catch the last MRT (train) was an adventure too.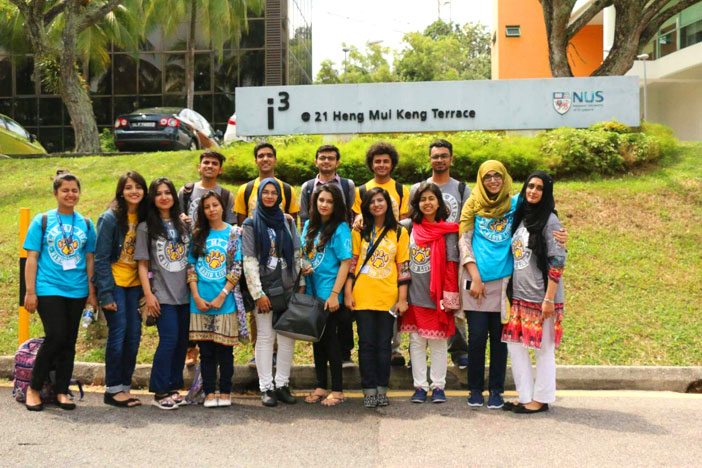 Going through the memories captured during this beautiful journey, I am thankful to the Almighty for making me a part of such an amazing experience. Additionally, I am grateful to Habib University and Sajjad Foundation for giving me this tremendous opportunity and last but not the least, my peers in the program, and super-helpful facilitators, who made the program very memorable.
To read more Blogs by our HU Lions, click here.