The Computer Engineering program at Habib University is a great undergraduate degree for someone looking to harmonize their passions in the field of computer and electronics, added with the benefits that Habib University's breadth curriculum provides.
The CE program at Habib stood out for me because of the following reasons:
It is a content-rich degree program aided with practical learning at Habib's state-of-the-art labs and classrooms
I saw the program as probably the most diverse and content-rich program in the Dhanani School of Sciences and Engineering (DSSE), and there's no doubt about it. The courses are so diverse that it feels like a rollercoaster of learning. You can study mathematics and electronics in one semester, then shift to algorithms, software designs, and the natural sciences in the next. This variety doesn't bog me down but taking a similar set of courses would have, but rather, gets me excited to choose new ones.
Along with this, the classrooms and labs wonderfully facilitated my learning with Habib's amazing infrastructure. Working on projects and assignments was a lot of fun.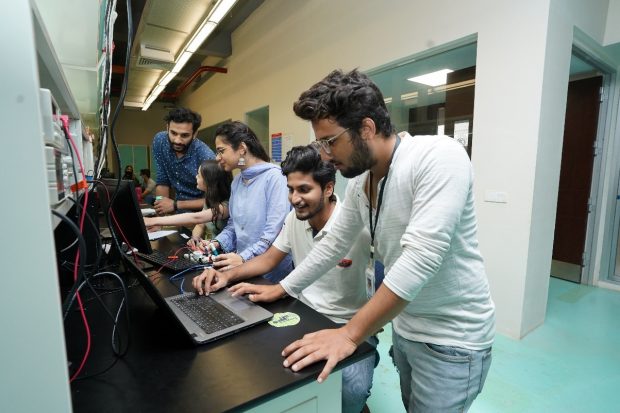 Through the interdisciplinary courses present in the Habib Liberal Core, you are able to study beyond the confines of engineering
The curriculum's amalgamation with the Habib Liberal Core (the University's ten-course curriculum based on a broad engagement with a variety of subjects) is without a doubt an unmatched experience in terms of undergraduate studies, allowing me as an engineering student, to study and explore domains of interests and knowledge, such as philosophy and history, that I may otherwise never have had the opportunity to take. Moreover, Habib University is unique in the way that a Liberal Core lecture will have students of all majors taking the same classes, so a CE major like me is able to learn how a SDP major, for example, thinks about a certain theory and subject.
You get to interact with students of different majors taking courses in the program
The program has helped me integrate myself very well within Habib's community as it regularly puts me in courses/sections that have students of different majors and different classes. This has allowed me to engage and interact with faculty in both schools, making good connections and seeking opportunities within and outside the University. A variety of students take courses in this program. I have managed to make a diverse set of friends as a result of this – learning and getting to know more about other programs such as Communication and Design (CND) and Social Development and Policy (SDP).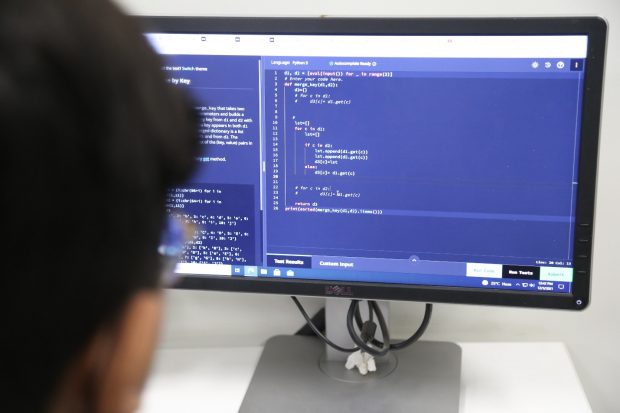 You get to specialize in an area of your choice
The thrusts (Design of Computing Systems, Embedded Systems Design, Computer Networks and Security, Information Processing and Cyberphysical System, Software and Systems Engineering) are a great part about this program; I can deep dive into these areas and zero in on the route my projects are going to take, until my final year project takes form.
Taking Computer Engineering at Habib University feels like the right choice for someone like me who not only has a passion for computers and electronics, but is always eager to learn out of the box.
Don't miss out on a fantastic opportunity to study CE here!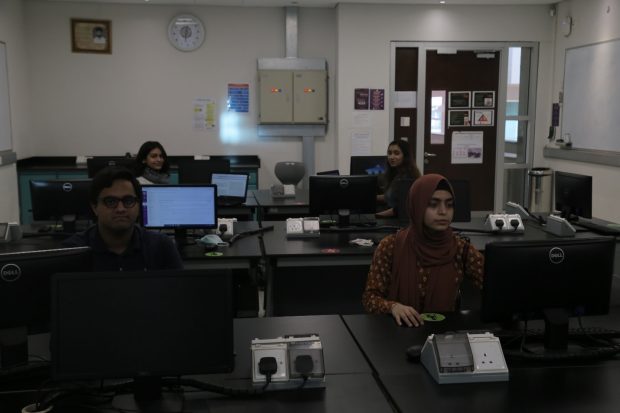 This blog was written by Murtaza Ali Khokar, Computer Engineering major from the Class of 2024.