Institute of Electrical and Electronics Engineers (IEEE) Habib University Student Branch hosted the annual IEEE XTreme 24-hour programming competition on October 22nd, 2016. HU students who were to take part in the competition, along with the IEEE event ambassadors, gathered together Friday, 21st at 10 PM on campus. What followed was a night of preparations and gearing up for the competition which was to go live at 4:30 AM (PST), from its host location in New York.
There were six teams of three students each representing Habib University, and two other teams which joined from FAST University in Karachi. The event kicked off as scheduled, during which the participants sat down together with their laptops and cups of tea to tackle the challenges given. Every hour, a new problem would be up on the servers for the participants to solve.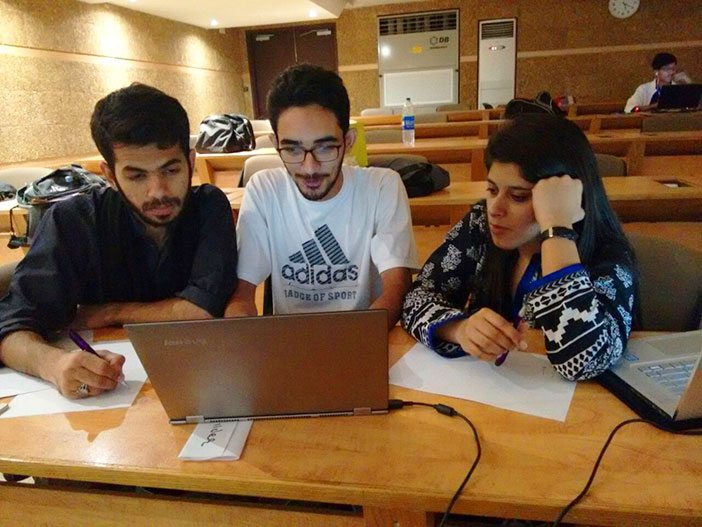 This competition also allowed us to expand our global network as Habib University Student Chapter went on a live Skype session with other Chapters all over the world who were also participating in the same event. We were blessed with the opportunity to talk to participants based at the University of Auckland, New Zealand as well as others who were online from the Institut Supérieur Des Sciences Appliquées Et De Technologie De Sousse (ISSAT SB), Tunisia. We had conversations about their experiences in IEEE, as well as their progress with the competition so far.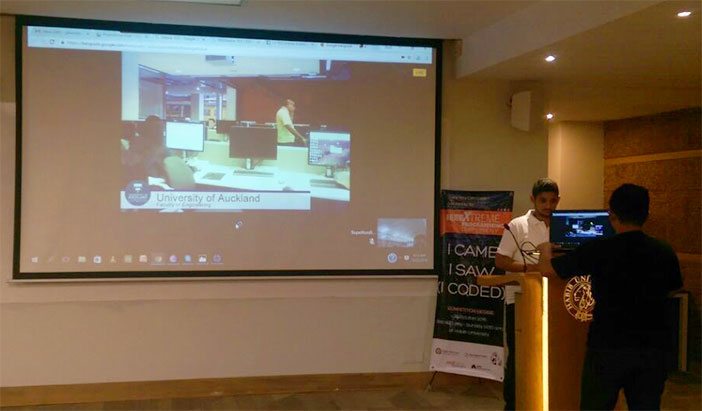 By Saturday afternoon, we were joined by IEEE Karachi Section representative, Ahsan Shaikh, and Section Vice-Chair, Dr. Shahid Shaikh, for the Oath Taking Ceremony where the participants were given certificates and the Student Chapter Executive Board was assigned their responsibilities while taking oath to serve the IEEE community. The student leaders included: Ashir Wahid as Chair, Jahanzeb Ibrar as Vice-Chair, Osama Rizwan as Secretary, Hasnain Raza as Event Manager, and Areeba Aziz as Assistant Event Manager.
The competition resumed till 4:30AM on Sunday morning, and at this point all student participants were completely exhausted, while also keeping up a routine of power naps and meals for nourishment every now and then. Overall, the competition turned out to be a fruitful experience and was definitely a boost for Habib University Student Chapter as they got the opportunity to host a big event under IEEE.
This blog was written by Hasan Naqvi, Junior at HU's School of Science & Engineering, majoring in Electrical Engineering, Class of 2018.

To read more Blogs by our HU Lions, click here.