As Research Interns at Indus Earth Trust during the summer, we had the opportunity to work on Project Green: Gharo Rural Electrification and Network, which aimed to study, analyze, and compare the effects of the electrification of villages on the communal ties in the areas.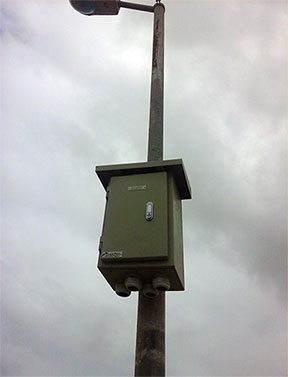 One of the highlights of this project was that it resonated with the transdisciplinary approach espoused and practiced at Habib University. Just as HU's curriculum integrates Arts, Humanities & Social Sciences and STEM education, this project brought about people from different branches of study to collaborate, benefit and cultivate.
As some of us are Social Development & Policy (SDP) students, it gave us a hands-on field experience, collaborating with other people, and an overview of the expected obstacles. For the Electrical Engineering (EE) major, it helped identify the needs of people, mechanics of the system, and the potential for growth and greater efficiency.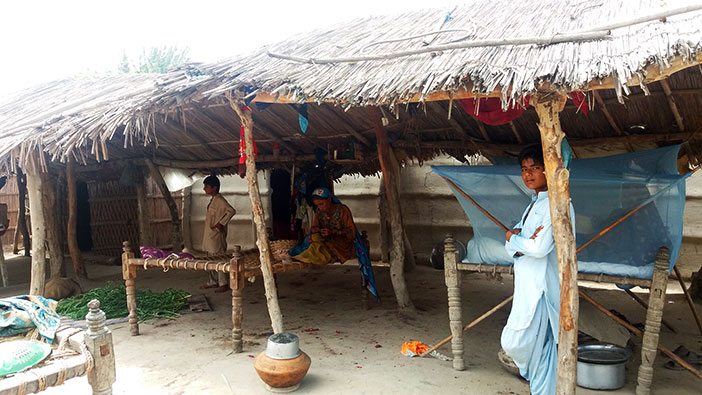 It made us realize how any project around the globe needs to be planned and executed by professionals in all fields so that a holistic exploration, evaluation and analysis of social problems can be carried out and corresponding solutions can be devised. An in-depth technical knowledge works together with social interaction and connection with communities to bring about an all-inclusive improvement and change in society as well as in the working individuals.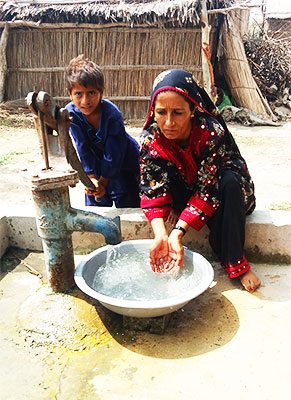 The most important lesson that we learned from our field visits to the villages and interaction with the locals (despite of the language barrier) is that theory and practice, in spite of being interdependent and intertwined, can yield fluctuating or diverging results. This can considerably affect the hypothesis as well as the aims with which one dives into the research work. Also, it demands for constant rethinking and modification of the hypothesis, research aims, questions and methods throughout the research work.
This may sound overwhelming and intimidating but this is what research is all about i.e. continuous questioning and assessment. Moreover, courses offered at Habib made it easier for us to tackle this project at the end of our first year and the upcoming classes will make it easier along the way (as we are planning on extending this research project). For instance, we will be learning regional languages in the upcoming semesters that will aid us in conducting studies in rural areas where the language barrier is one of the major obstacles faced.
We felt overwhelmingly delighted with what we achieved, experienced and learned during this research project and are inquisitively looking forward to a number of learning encounters and experiences ahead.
This blog was co-authored by Sophomore students; Abdul Wadood Khan (Majoring in EE, Class of 2019), Damisha Salim (Majoring in SDP, Class of 2019) and Kashmala Tahir (Majoring in SDP, Class of 2019).
To read more Blogs by our HU Lions, click here.