On May 4, 2018, Habib University represented by President Wasif A. Rizvi officially signed documents formally acknowledging the endowment of a substantial monetary gift to the School of Science & Engineering from Mr. Shoukat Dhanani, changing its name to Dhanani School of Science & Engineering. Chancellor and Founder, Mr. Rafiq M. Habib, members of the Board of Governors, and other University leadership were also present at the signing ceremony held on campus.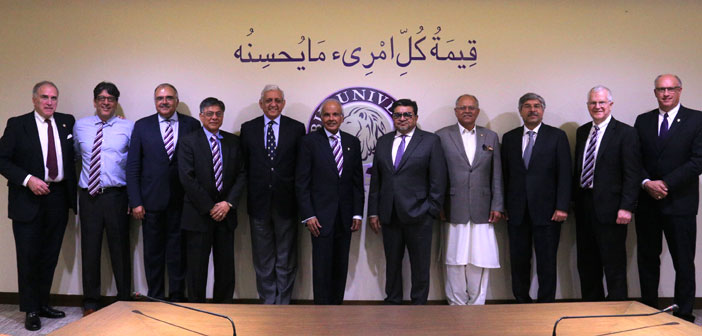 The transformational gift will have an enduring legacy, creating long term, socially transformative impact by providing a perpetual source of income for scholarships, faculty support, and advancement of academic programs. The endowment will recognize the school's achievements and provide the resources necessary to build upon them.
Speaking at the occasion, Mr. Dhanani recognised the efforts of the Habib family in establishing Habib University, "… I really commend Habib and the family…" adding that the gift was, "… our way of showing a little bit of how we can participate."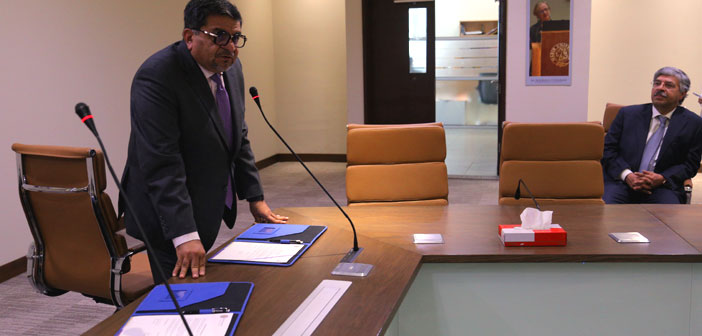 Mr. Dhanani who owns one of the largest private businesses, the Dhanani Group, in the United States as well as the third largest franchise of food chain outlets, appreciated the entrepreneurial spirit of the Habib family. He assured his continued support for the University, "… we will be able to contribute in many other ways," and added that he was real proud and honoured to be part of Habib University.
The signing came at a very auspicious time for Habib University as the institution geared up to celebrate its first ever convocation, the graduation of 84 Co-Founders.