Mr Shoukat Dhanani, of the Dhanani Group of companies, runs one of America's largest private businesses and third largest franchise. Mr Dhanani recently joined Habib University's Board of Governors, bringing to HU great expertise in management and business entrepreneurship saying "what I saw at Habib University, I was so pleasantly surprised that there are Pakistanis who have the ability to do this work and actually do it […] I'm so glad to be part of it."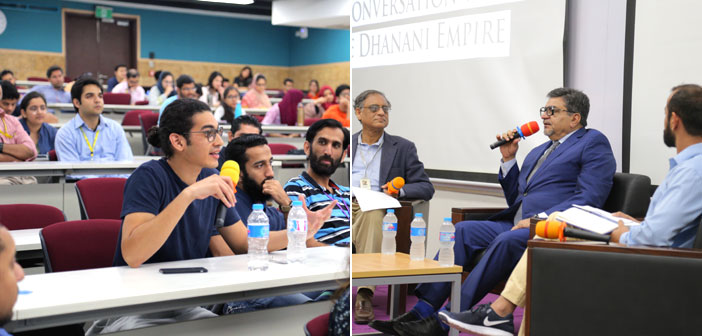 As a mentor and advisor to many young people in the United States of America, he will be doing the same for the students of Habib University. During his visit to Habib University, Mr Dhanani met with students, speaking to them about his life, struggling with franchises and bringing them into successful businesses in a short time span, and his hands-on management style that led him to success.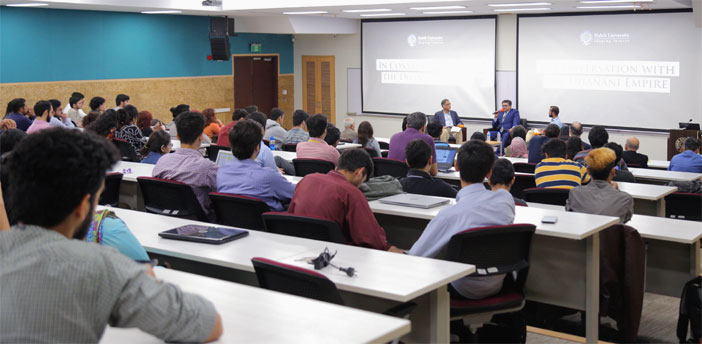 The Dhanani Group has been recognized for its work, which included a profile of Dhanani in Forbes and being named to Nation's Restaurant News' Power List. Dhanani's story is a classic tale of entrepreneurship, and how a hard-working family can build a highly successful business without venture capital or private equity money.
Mr Dhanani was also invited to PTV and Samaa TV, speaking to them about his success and how Pakistan can produce more entrepreneurs. However, he worried about the state of Pakistan in terms of students wishing to write their own success stories, "there are little to no resources available for anyone wishing to start a business in Pakistan." He spoke of: "Pakistan is facing a 'brain drain', this is when talented individuals go to the US or overseas. These are very talented people who end up staying there instead of coming back due to the lack of opportunities available here. If they had the same opportunities that they had there, there would be no reason to stay there."
Mr Dhanani left with a parting message for the youth of Pakistan, "if you have an idea and want to do something, have the courage to go after it, and you will find a way as long as you are determined!"
He was also interviewed by Business Recorder. Read the interview here.