On April 4, 2019, I woke up in the University of Utah's guesthouse, right in the middle of an extremely beautiful campus surrounded by snowcapped mountains.
At that point, I had a lot going through my mind in terms of my activities for the upcoming few days. I was thinking about my last day at the leadership conference that I was attending at the University of Utah after which I had to catch a flight back to the University of Indiana, where I am currently studying.
Here I had to attend a very important class on Friday and had to get some rest too, as I had to drive to the Smoky Mountains with six of my dear friends. These couple of days perfectly summed up the overall experience one has on a UGRAD Study Abroad Program, which is sponsored by the United States Educational Foundation in Pakistan (USEFP). Let's get into some details about these activities.
The conference, hosted at the University of Utah, was essentially a crash course on leadership and was primarily divided into sessions such as leading one's self, leading one's community, and leading change in the world.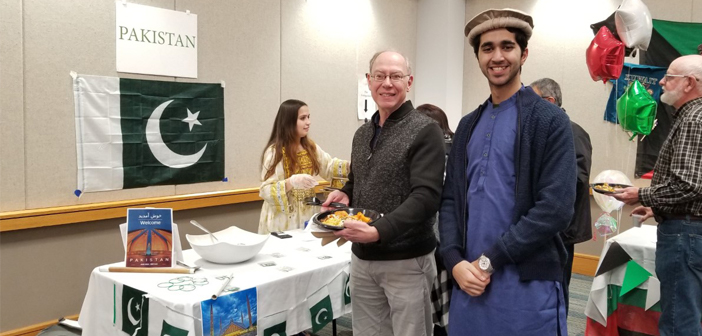 This conference not only had interesting and informative sessions by leading professionals, but also activities that focused around enhancing skill sets. It was also an opportunity for me to make new friends, go out and explore and experience the University of Utah's wonderful campus.
One of my favorite seminars was by Dr. Charles who discussed in detail that the key to leadership was inspiring leadership in others.
As part of the conference, we visited the Utah State Capitol. Here we met a couple of Congressmen of the state of
Utah. I used the opportunity to discuss the relations and the strategic importance of Pakistan with the Congressmen.
We also had a visit of the Rice-Eccles Stadium. This is the historically famous football stadium of the University of Utah, which had the honor of serving as the main arena for the 2002 Winter Olympics.
Utah is also the state with one of the biggest Native American reservations in the US. The conference ended with a special dance performance by the Native Americans with all participants joining the performers in the dance towards the end.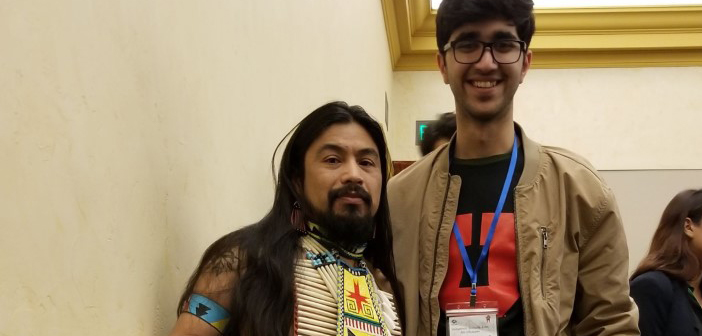 Once the conference ended, I had to catch my flight back, just before dawn the next day. I stayed up most of the night with my friends and just had fun as it was going to be a long time before I was going to see most of them again.
I reached my dorm early in the morning and got ready for my class on Engineering Design and Analysis (EDA), which was in a couple of hours. One of my favorite professors, Dr. Glen Kissel, was teaching it. He had done his Master's and Ph.D. from MIT, graduating at the top of his class.
He was leading the team that launched University of Southern Indiana's Cube-Satellite also known as a CubeSat.
The EDA class was quite a challenging for me (as it was for senior year students) since I was technically still a junior. After an interview, he allowed me to take his course, and I can proudly say that I ended with the best grade in the class.
This class was for the design process of Capstone projects of final year students. I was a junior year student at the time, but I already had my Capstone project well under way called 'Predictive Maintenance of Batteries Using Machine Learning'.
Besides the class, I used to visit Dr. Kissel in his office hours to talk on a topic that interested us both – Satellites and NASA. All in all, it was an absolute pleasure and honor to study from Dr. Kissel.
Long story short, after finishing the three-hour EDA class, a friend of mine picked me up and took me to the car rental company where I had already booked a 7-seater Chevrolet Tahoe. I drove that back to campus and went to sleep. I woke up at midnight and as planned, we left on our seven-hour journey at 1 am.
This road trip with my friends to the Smoky Mountains was one of the best travel experiences of my life. Not only was it a lot of fun driving a nice car filled with my friends, but the mountain range themselves offered majestic hiking trails and waterfalls.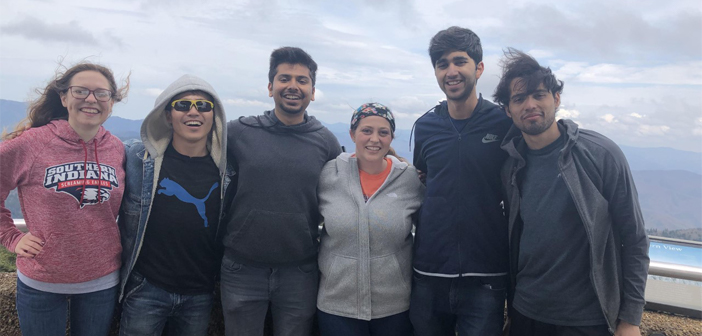 Smoky Mountains is one of the most beautiful and must visit national parks of the US. It is estimated that around a third of the trees here are more than 100 years old.
Our wooden cabin was in the beautiful city of Gatlinburg. This was a picturesque city in the foothills of the mountains. The open air Jacuzzi was probably the best part about the cabin.
Being an enthusiast of the countryside much more than big cities, this was one of the best escapades I've had.
There is only one way to make your study abroad experience successful, and that is to manage as many experiences as you possibly can. Habib University, having sent me to Stanford on a UGRAD Study Abroad Program already, went a long way in making my last study abroad trip so memorable and successful.
This blog was written by Muhammad Shahzaib Alam, a student at HU's Dhanani School of Science and Engineering, Class of 2020.