Being a girl from a working class background in Peshawar, I never thought of going abroad for education. None of the female members of my family had experienced it. I had always been a curious girl since childhood, questioning the customs, traditions and rules that did not make sense to me; why wasn't it okay to interact with males outside of family? Why was a girl's character judged by the kind of clothes she wore? What was honor and why was it tied to the women in the family only?
Most of the women in my community would get married while studying at school or had just graduated from university. There was hardly an inspiration to follow or a role model to look up to try to do things out of the box. I witnessed so much potential going to waste, but didn't know what to do to make things better for the girls in my family and community.
When I applied to Habib University in its Social Development and Policy program in 2015, I was provided with a way to respond to this problem. The unique and holistic approach towards learning allowed me to experiment with various aspects of my life; pushing me out of my comfort zone and taking a big step – becoming a source of inspiration for others. I knew, that at this point, any step would be an important step to take for the women in my community. The dynamism of the curriculum and culture at Habib, allowed me to thrive in a place that nurtured this ambitious pursuit. In 2018, with the help of the Student Center and exceptional academic record under my belt, I decided to apply to the UGRAD semester exchange program.
I knew none of the female family members had ever traveled abroad for studies, due to reasons like not getting permission and it being a too unrealistic idea. I took the risk and applied anyway. When I discussed this with my mom, she laughed and said, "Kulsoom, a person can only dream. You know how our family traditions are."
Maybe it was my positive intent, but the universe responded with good news. One morning, I received a call from a number with the city code listed as 051. My heart raced, and I knew it was a call from the Islamabad USEFP office telling me that I had been shortlisted as a candidate for the interview in the Global UGRAD semester exchange program.
I could not believe it. It was a dream come true for me. I was on my way to becoming a source of inspiration and support for my family and community.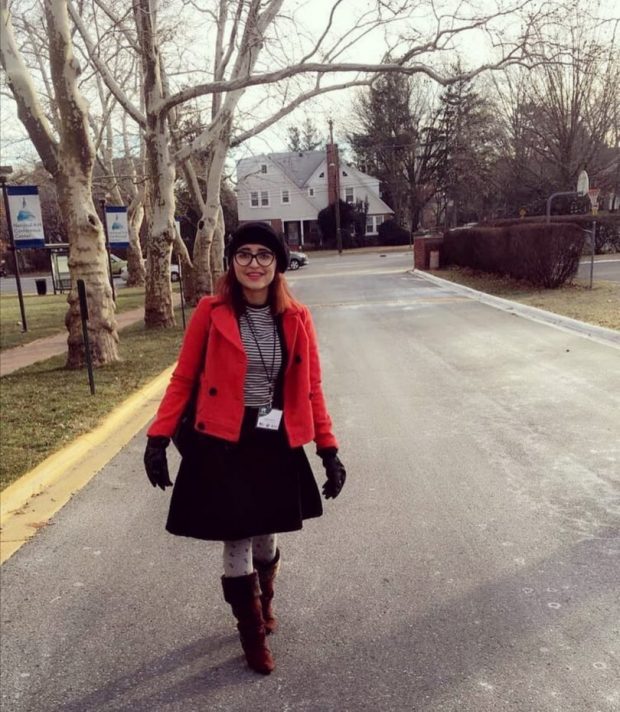 When I gave my interview – my mother received a letter at home saying that I had been selected as a principal candidate for the semester exchange program. She came running in the corridor and hugged me. I still recall her words, "Kulsoom, this is your chance. Do what I could not do at your age because I got married young. Make it worthwhile."
My dad was beaming with pride. In 2018, I became the first girl from my family to travel abroad for studies. At the University of Houston, Texas, in the United States, I studied the humanities, and had an experience of a lifetime.
My going abroad stirred up discussions in my family. Slowly and gradually, they started accepting the idea of girls travelling alone. Girls could choose whatever they wanted to study. All those who rebuked my decision before were full of appreciation for me now.
Since then, I have guided a lot of students, especially females from the Pashtoon community on applying for educational opportunities. I believe that my semester exchange program was only the beginning of my responsibility to work towards giving educational rights to girls in my community. My real success would be imparting my knowledge to aspiring students, especially females, and guiding them to take their decisions in life independently.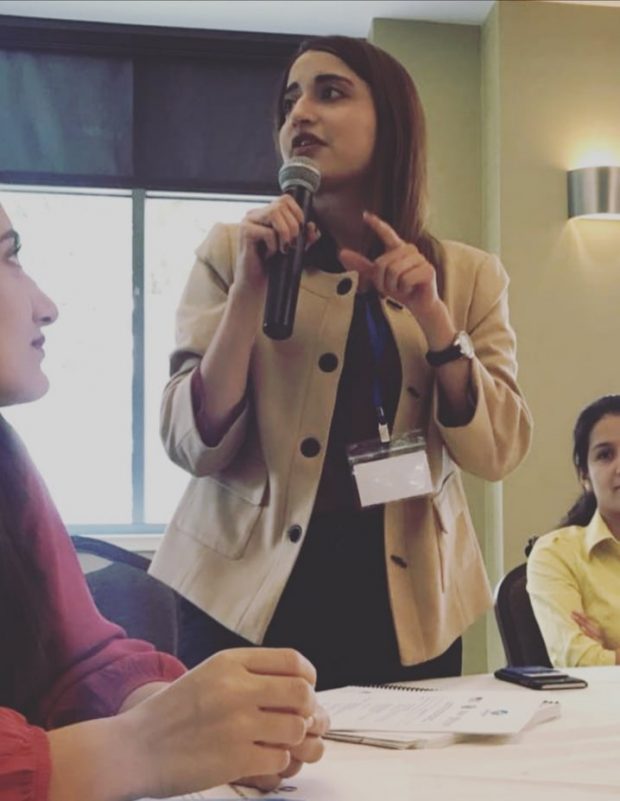 After graduation, I worked in the Public Health sector for two years. One of my major projects involved working on adopting a Gender Transformative Approach in Family Planning. With my determination, paired with the support of my parents, I received acceptance in the Masters in Public Health program at Anglia Ruskin University, UK, with an International Excellence Scholarship. My research will focus on sexual and reproductive health facilities for women.
What Habib and these experiences have taught me is that when you see no inspiration around you – become one.