I submitted the final draft of my thesis on April 29, 2022 to my principal advisor, and it felt as if I had finally achieved something I had been longing for, for years.
My thesis titled, "Towards Access and Equitable Treatment: Afghan Refugees in Pakistan's Higher Education System" investigates the challenges faced by young Afghan refugees in the country in their pursuit to higher education. The study is a sequential mixed method research and uses a participatory human-justice approach to include participant voices in the study design, implementation and analysis. As simple as this might sound, choosing my senior year thesis topic was nothing short of a journey itself.
The Social Development and Policy program lets you choose from a variety of courses
Like every major offered at Habib University, the Social Development and Policy program has a set of core (mandatory) courses that equip you with theoretical knowledge and practical skills that eventually help in final-year research projects, getting your desired internships or possibly employment. Apart from the core curriculum of the respective majors, students also get to choose from a variety of elective courses each semester to carve individual academic paths that align with their interests. One such elective that I took was titled Migration Diaspora and Transnationalism in Spring 2019. The course content, its teaching methodology, and fieldwork component opened my eyes to realities that I had long ignored in life.
In the next semester, I took the core course Qualitative Research Methods, which helped me design a research question and create drafts of data collection tools for the potential study. At that point, I was not aware that I had already started working for my thesis project.
My thesis advisors helped strengthen my research proposal
As my final year approached, I already had an idea what my thesis research topic was going to be but at the same time I was very unsure of the methods of data collection and analysis. Since I had no funding I also decided to restrict my research to Karachi despite my aim to conduct a nationwide study. Thanks to my incredible thesis advisors, Dr. Sahaab Bader and Dr. Aaron Mulvany, my research proposal was strong enough to get me an undergraduate research grant from the Center for Security, Strategy and Policy Research in Lahore. The grants solved my numerous problems; not only did it help me in the expansion of the study on a national scale but it also allowed me to hire research assistants, purchase software licenses which were used for analysis, while covering my intercity travel costs.
Habib's incredible work-study program helped me become a better researcher
Data analysis and writing the discussion were the most difficult parts of my thesis. Though the collection of data is a time-consuming and hectic process, it was just the tip of the iceberg. But with the constant support of my peers and critical feedback from my advisors, my passion to keep going only increased. Despite the general hardships I faced in this year-long research, it was nothing short of an evolutionary learning experience.
I was lucky enough to avail the summer research fellowships and research assistantships as part of the university's work-study programs as it trained me to become a responsible researcher.
As a student at Habib, that too of the SDP program, you will receive ample opportunities that transition you from a student to a knowledge producer. A thesis project is just the beginning of your potentially ever-lasting journey of knowledge production.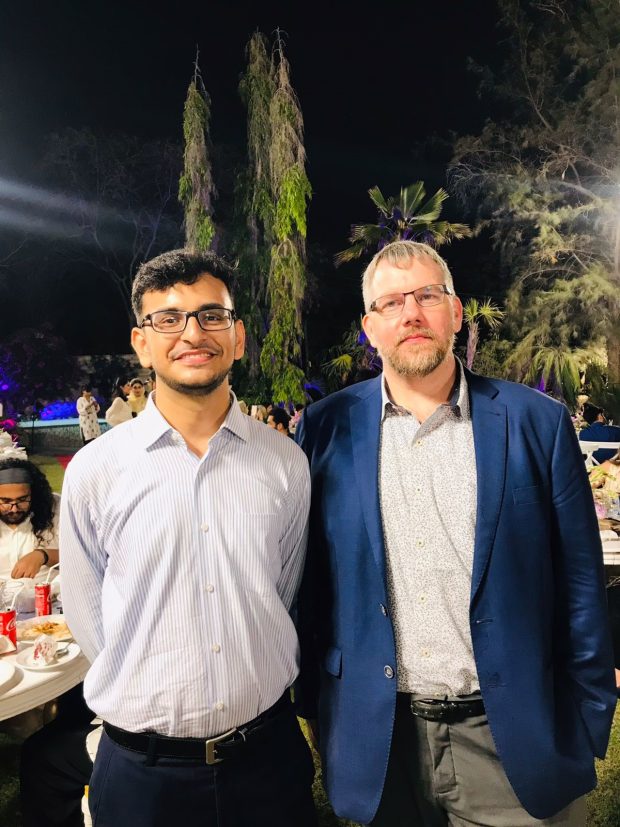 This blog was written by Muhammad Hamza Raza, Social Development and Policy major from the Class of 2022.