Habib University (HU) celebrated high-achieving students at the 6th Annual Meritorious Awards Ceremony held at the university's campus on 31st January, 2019. Brilliant students drawn from schools across Karachi attended the grand ceremony along with their parents. These high-achieving students were acknowledged for their passion and dedication towards learning and self-improvement.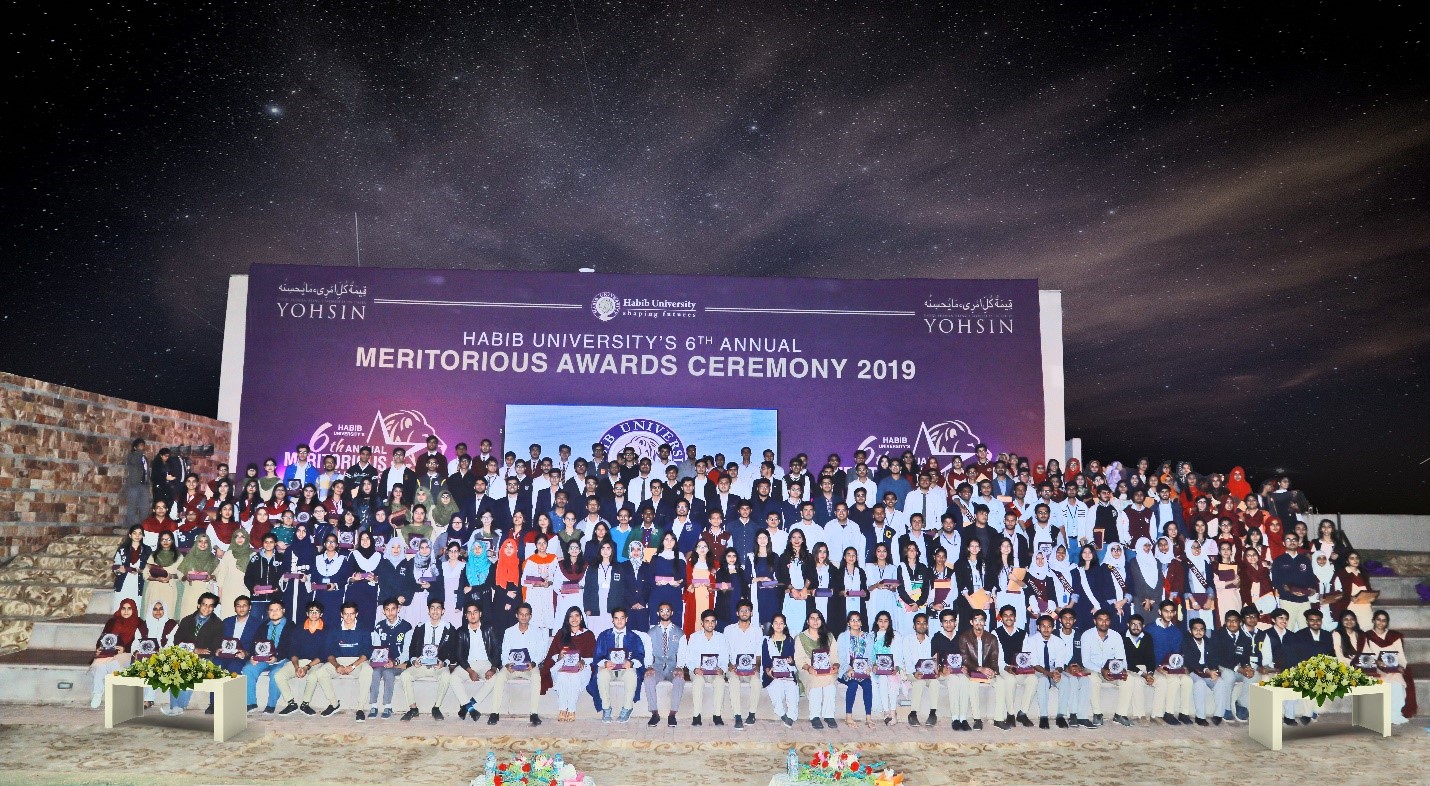 The event, which seeks to celebrate the achievements of outstanding students is an integral feature of HU's annual calendar. Through their dedication and perseverance, today's exceptional students are poised to be the leaders and change-makers of tomorrow. Acknowledging the success of these outstanding students serves as an encouragement and motivates them to continue pursuing excellence in their future academic and professional endeavors.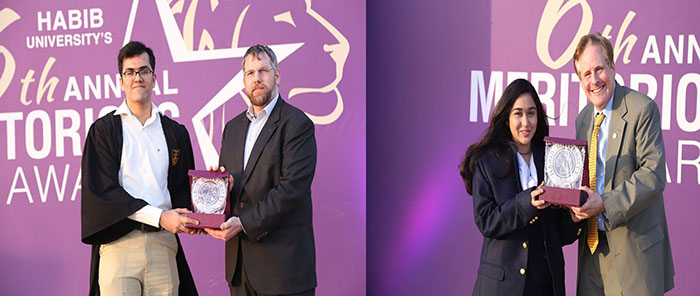 The ceremony was led by faculty, students, and staff of Habib University who interacted with the high-achievers and their parents attending the event. They shared their views on the importance of a quality higher education and its role in the uplift of society. Addressing the audience, Dr. Christopher Taylor, Vice President Academic Affairs and Dean of Faculty at Habib University observed that, "the nature of change has become so fast that the world would have changed by the time you graduate. Always ask yourself whether you're spending your time and effort on an education that is worth it."
Sharing his thoughts, Dr. Aamir Hasan, Program Director, Electrical Engineering and recipient of the Tamgha-e-Imtiaz, said, "I want to highlight that we have made a conscious choice, where our engineering and computer science students are exposed to a robust set of well thought of liberal core courses. This is important as the journey from good to great engineers rides on the shoulders of the liberal art curriculum."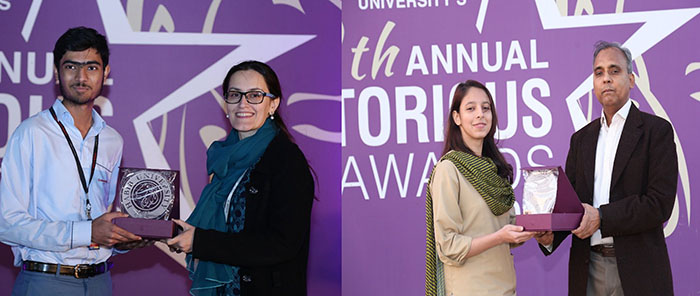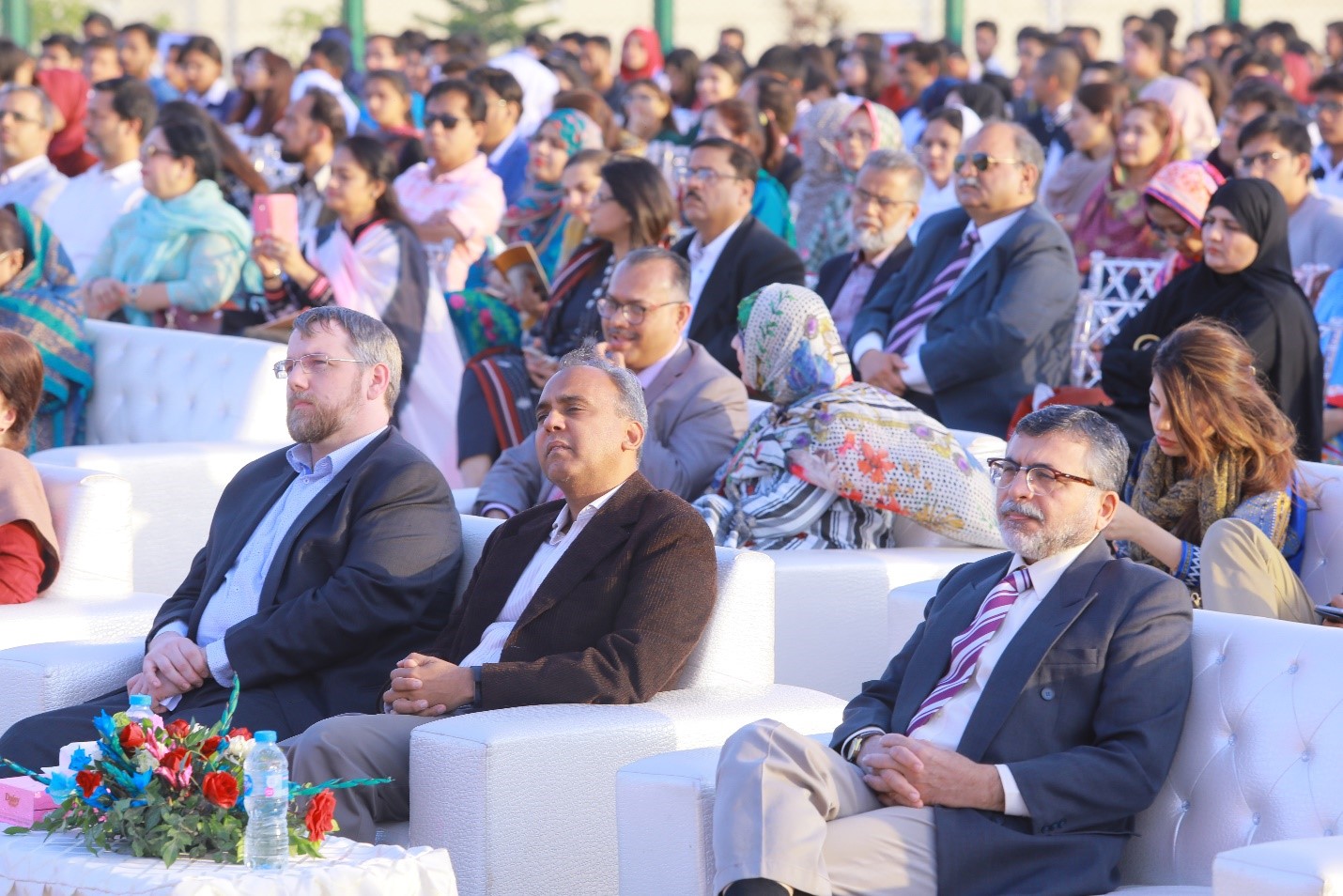 The students and graduates are at the heart of any institution of higher learning and are a true reflection of its credibility. HU alumni and graduates from Habib University's first cohort, the Class of 2018, Zoha Jabbar and Osama bin Rizwan, also addressed the audience to share their experience at Habib University,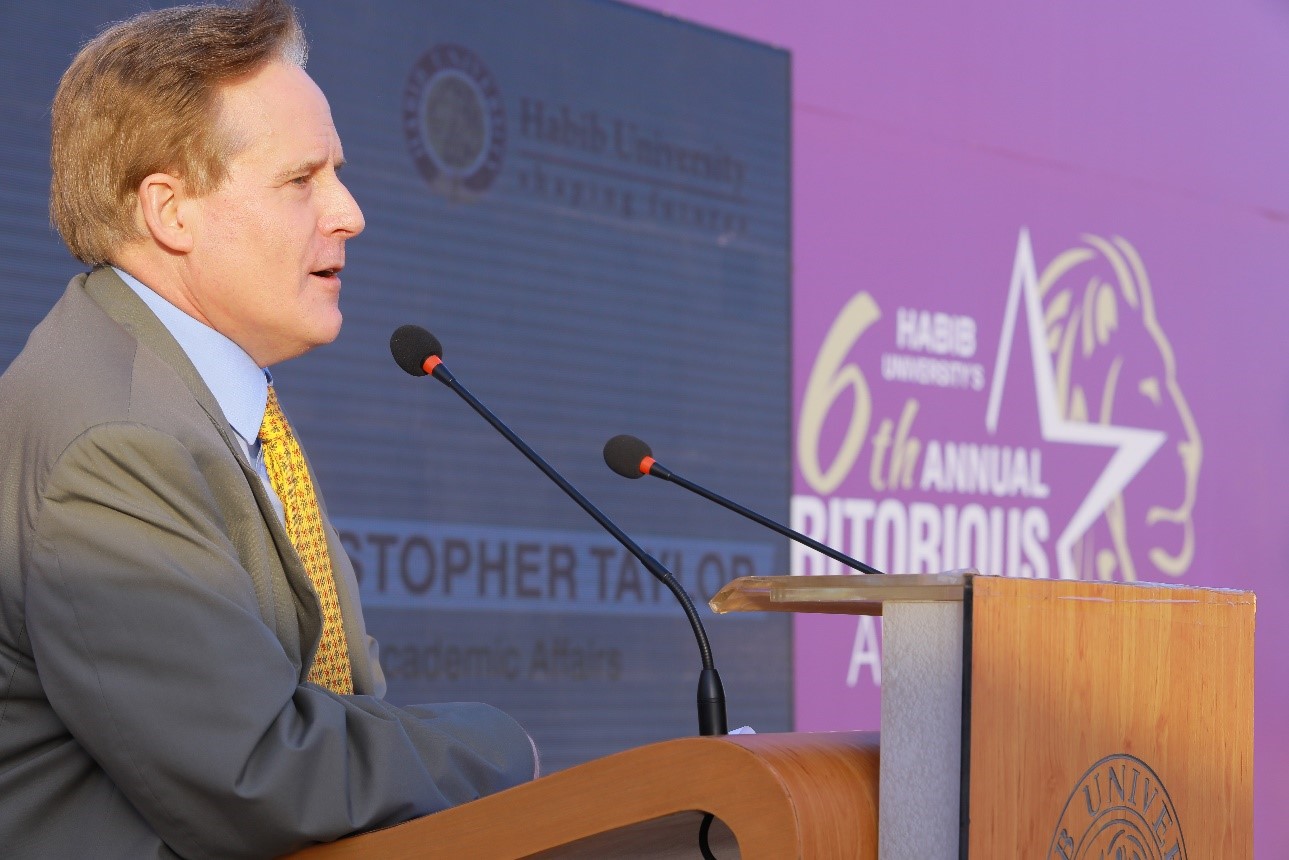 their current professional undertakings and future aspirations.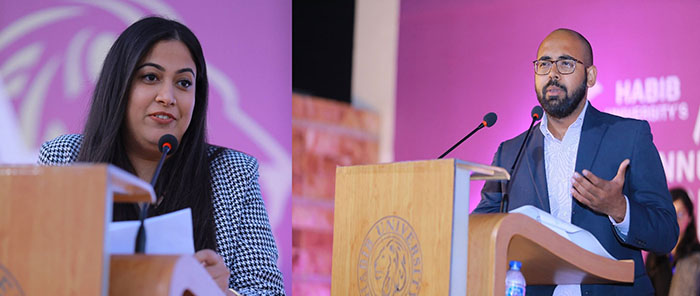 Dr. Aaron Mulvany, Associate Professor, Social Development and Policy, said, "I don't look at problems from one angle and I teach my students the same. By teaching students to have multiple perspectives, they will be able to switch between roles and professions, thanks to the interdisciplinary education."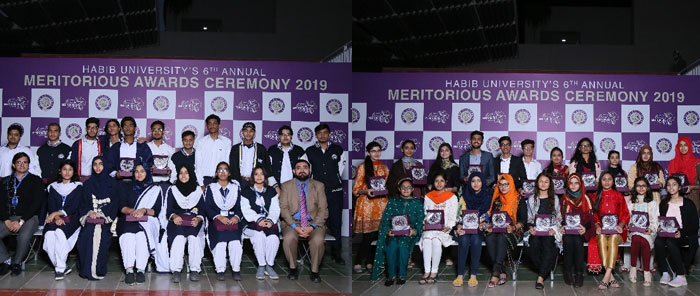 Nixor College, Cedar College, The City School and Beaconhouse School System were among the institutions whose students were acknowledged at the Meritorious Awards Ceremony. Leading representatives and faculty members of Habib University dwelled upon the importance of quality higher education and its role in transforming societies. Students and their parents also availed the opportunity to interact with the Admissions and Recruitment team at the specially designed 'Information Zone' and received relevant information pertaining to the academic offering and application/admission process at Habib University.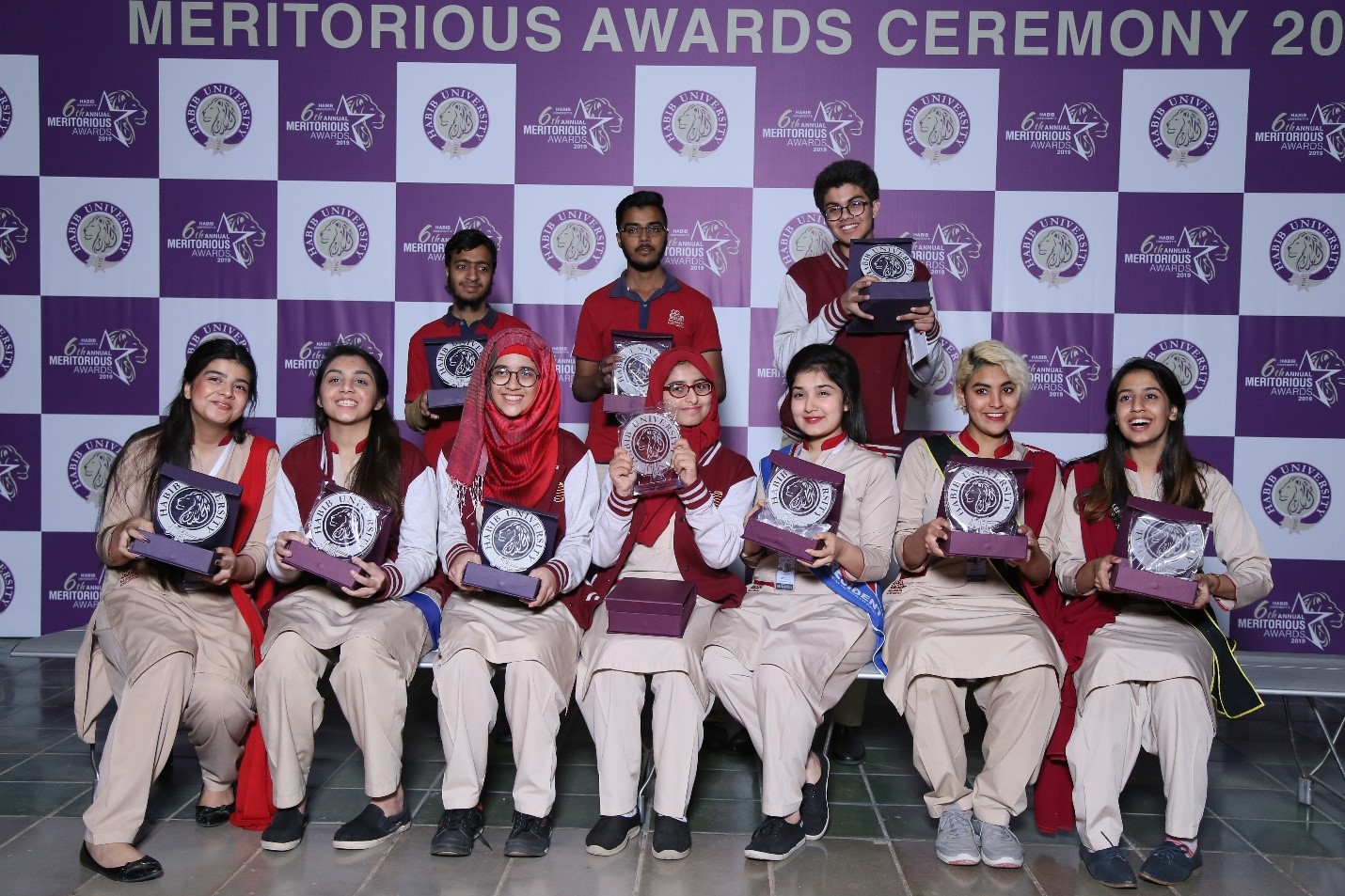 As one of Pakistan's premier institutions of higher learning, Habib University is committed to its mission of providing a transformative educational experience, enabling individuals to work towards the betterment of self and society. HU aims to continue acknowledging academic achievements and in doing so, create an appreciation for the quest of knowledge and the role of aware citizens in shaping a vibrant, progressive society.