"I think it's very important to get more women into computing. My slogan is: Computing is too important to be left to men." — Karen Spärck Jones
Amid the sweeping and drastic changes brought by the ever-evolving world of technology in the personal and professional lives of the fair race, a major part of the women community is still devoid of being an integral part of the technology sphere owing to various reasons. Be it academics or a workplace environment, the underrepresentation of women in the science and computing realm has always remained a question. While women constitute a major chunk of internet users in today's times, only a few of them are learning how to invent and innovate computer technology.
Believing what Karen Spärck Jones had said years ago and aiming to address the disproportionate representation of women in the computing and engineering fields, the School of Science and Engineering (SSE) at Habib University started off an initiative to raise the profile of women in the said fields through a multi-pronged strategy: Celebrate. Support. Promote. Investigate. Analyze. Advise. Disseminate.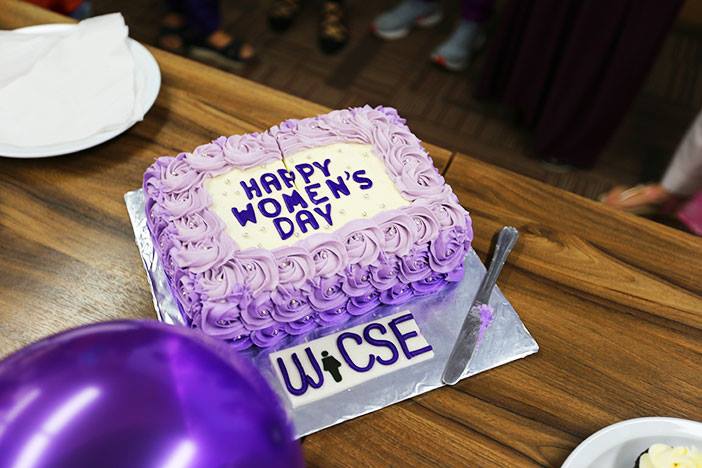 Celebrating the success of the women-centric group this International Women's Day, an exclusive luncheon was organized by the Women in Computer Science and Engineering (WiCSE) community at HU's premises.
The meet-and-greet event set off with a cake cutting ceremony by Dr. Talat Azhar, Vice President of Institutional Effectiveness & Student Affairs at HU, and was later followed by an interactive lunch and networking session. During the session, a few of the attendees were asked a few questions pertaining to women in computing at Habib University who are not only breaking the codes but they are the ones who are also breaking gender stereotypes, thus heralding towards a finer computing culture.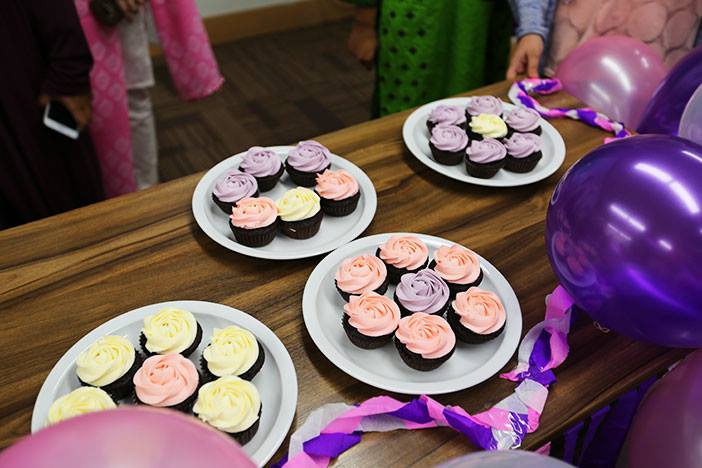 Take a look at what they had to say:
How is WiCSE playing a role in empowering the Computer Science & Engineering female students at HU?
Dr. Saleha Raza (SR), Assistant Professor, SSE – WiCSE is planning not only to have on-campus activities but outreach activities shall also be a part of our long-term empowerment program. Currently, we are focusing on how we can make things easier for the female students pursuing computing at the University through various programming workshops so that they do not encounter difficulty once they enter into the practical field. Our students are also a part of CIRCLE – an initiative whose mission is "to advance women's economic participation and empowerment through innovative entrepreneurship and leadership labs, advocacy campaigns and research."
Fateeha Kamal (FK), Program Coordinator, Computer Science – WiCSE conducts workshops prior to courses in the semester so that students can have a better understanding, which would eventually help them become better in their professional lives once they are done with their studies.
Do you feel empowered being a part of Habib University? Do you think it is a women-friendly environment here as compared to other universities?
SR – It is a very supportive and flexible environment as they have employed some very good initiatives such as the availability of daycare center at the premises. The timings are also flexible which makes it all very convenient for us.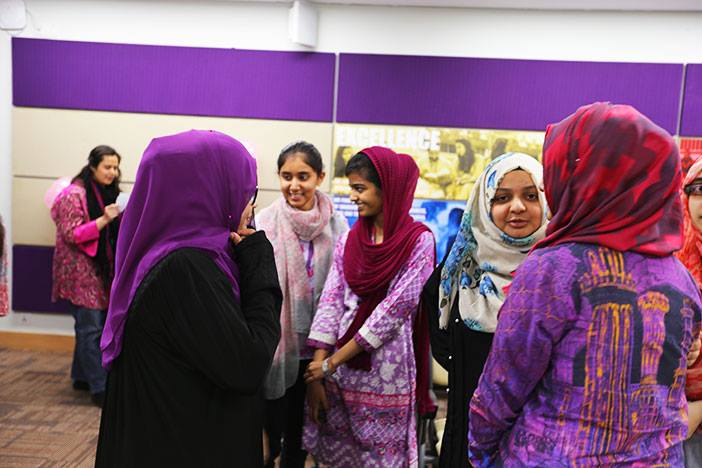 Marina Shehzad (MS), Student – Yes. Our male peers are very supportive.
Sakina Maskawala, Student – Yes, it is. We are always treated as equals here whether it is machine work or mathematical work. We have never been told that we cannot do something just because of our gender.
Sameen Nasir (SN), Program Coordinator, Integrated Sciences and Mathematics (iSciM) – As compared to my previous job experiences, I feel being more empowered here since there has not ever been a moment when I would feel any sort of discrimination. The kind of environment being provided here promotes women to take on challenges and to think out of the box.
Dr. Humaira Qureshi (HQ), Assistant Professor, SSE – HU gives high importance to treating all individuals with respect. This becomes the start of a healthy work environment. I have felt that HU faculty strongly encourages women to come forward and take part in activities and I really appreciate that.
If you were to name the significant elements being required for achieving gender quality at an organization, what would they be?
SN – The institutional development policy ensuring gender equality at workplace.
FK – Just what Sameen says! To add to it, I would say that there should be a female in every panel or committee so that she be given an equal chance in voicing her opinion regarding policy making.
HQ – Mutual respect: believing that your colleague can get the job done no matter what gender they belong to and being open to perspectives from either gender.

Would you like to share any suggestions for future initiatives that could help promote women empowerment at work?
HQ – You can start a mandatory workplace harassment form that should be filled out by every employee at the start of each year. This practice is common in the West and helps educate and reinforce acceptable behaviors among colleagues of the opposite sex.