The pursuit of higher education is a journey that demands dedication, hard work, and a passion for learning. For students who aspire to explore new horizons of knowledge and broaden their career prospects, the Graduate School Expo 2023 at Habib University was an event not to be missed. On March 11, 2023, the campus was abuzz with excitement and curiosity as students and professionals gathered on a bright Saturday morning, eager to discover the vast array of graduate programs offered by top universities across the globe.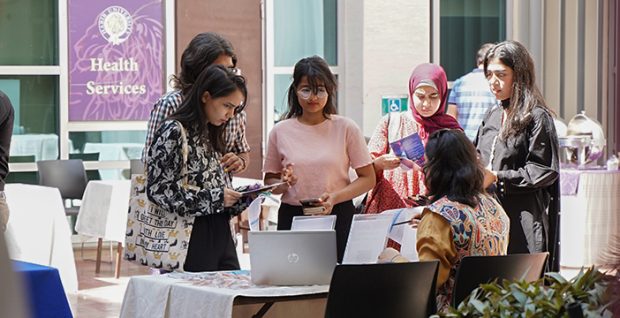 Organized by the University's Office of Career Services, the Expo aimed to provide an opportunity for students to explore various graduate programs offered by leading universities worldwide. The event was a platform for seekers of knowledge to connect with representatives of universities, learn about admission requirements and application procedures, and get answers to their queries. The Expo partnered with USEFP, Education USA, Campus France, and M.R. Consultants, who offered focused sessions that promised to open new vistas of knowledge and career opportunities.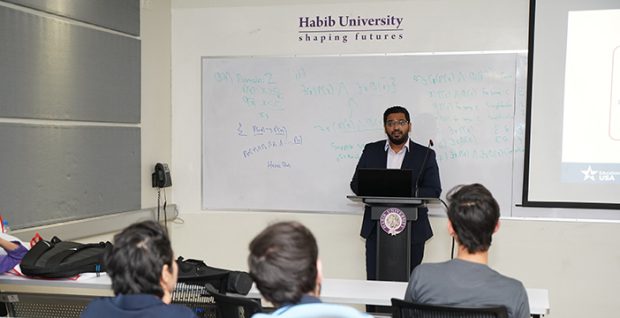 The Expo was a showcase of the various programs available, and an opportunity for students to gain valuable insights and tips on how to embark on the journey of higher education in foreign lands. Enthusiastic students attended the enlightening sessions by Campus France and USEFP in Rangoonwala Classroom at Habib University, gaining invaluable knowledge and inspiration to pursue their dreams of studying at world-renowned universities overseas. From "Discover University in France through Campus France" to "Researching Graduate Programs in the US by Education USA," the sessions were packed with informative content to help students plan their future academic and career goals. The sessions were designed to help students navigate the complex admission procedures and offer tips on securing scholarships and financial aid to pursue their academic goals.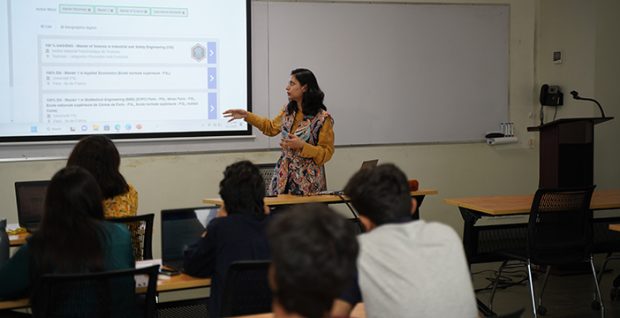 Networking was a key element of the event, and representatives of Campus France, Education USA, USEFP, and M.R. Consultants engaged in productive conversations with Shoaib Khan, Assistant Director, Office of Career Services and Office of Alumni Relations and Engagement at Habib University. The Expo also recognized the contributions of the various partners who made the event a success. Representatives of Campus France, USEFP, Education USA and M.R. Consultants were honored with tokens of appreciation by the Habib University's Office of Career Services, in recognition of their invaluable contribution towards the Expo. The recognition of the partners highlighted the University's commitment to fostering collaboration and building lasting relationships that could benefit students in pursuing their academic and career goals.
The Graduate School Expo 2023 at Habib University was a resounding success, offering students a platform to network with representatives of leading universities, gain valuable insights into admission procedures and financial aid, and develop lasting relationships that could benefit their academic and career goals. The Expo aimed to help build bridges between universities and students, enabling them to develop productive and lasting relationships that could lead to future collaborations and research opportunities. For students aspiring to pursue higher education abroad, the Expo offered a glimpse into a world of learning and opportunities, and the incredible opportunities that await students seeking to pursue higher education globally.