Round Three of Habib University's Recruitment drive held its second HU Experience event of the year on May 25, 2016, as a celebration of the university's programs, campus, faculty and students. The event, a day-long endeavor, was open to students of all schools who are currently in the process of exploring their options in terms of higher education.


The #HUExperience event was spread across campus, with several academic workshops, lectures and presentations being held at different locations to cater to the interests of the guests visiting HU. The HU Info Zone was set up in the Multipurpose Hall, offering visiting students in-depth detail about the rigorous academic programs at HU along with its Liberal Arts and Sciences pedagogy. It was also set up as an opportunity to meet the university's faculty, many of whom explained the dynamics of the courses they are currently teaching. The faculty along with the teams present at the HU info zone also provided in-depth information about the global partnerships the university partakes in, its scholarship and financial aid programs and the admission process.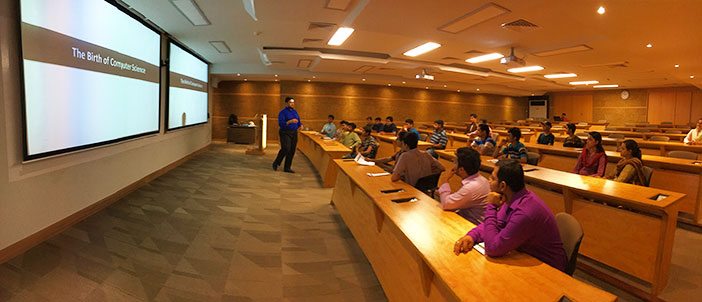 The Film Studio, the Physics lab, the Energy lab and the Circuits lab was also part of the HUExperience, with screenings of student and faculty film projects and experimentations in the Circuits lab. Part of the HU Experience was "The Scholarly World of HU", under which several lectures were held by faculty members. Dr. Jibran Rashid's lecture was titled "Proofs for fun", while Gulraiz Khan spoke about design in his lecture "What does design even mean?". Dr. Anzar Khaliq also addressed the audience through his lecture titled "Doing science the Habib way".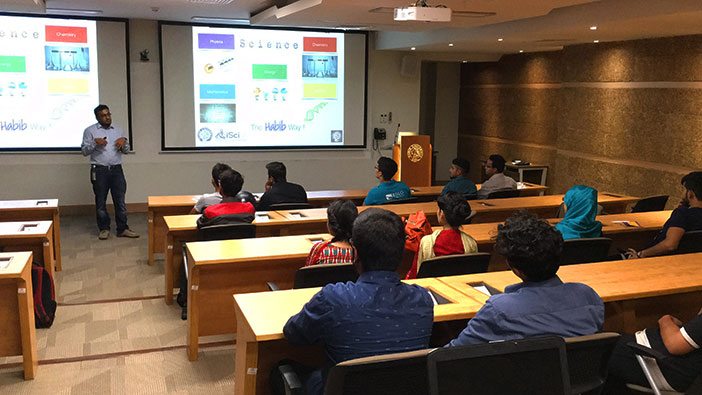 Lastly, the library at Habib University was also prepared as an opportunity for exploration of the campus for the visiting students. A detailed library tour was held for the visitors, spanning the Information Commons, the "Quiet area", the reading room and book areas. There were also some workshops held, noticeably the "Google Champ" workshop that was an exploration of the different tips and tricks students can use to conduct research, or finding accurate information sources for their studies. Another workshop was held called "Explore the World of Online Learning", which offered guests the chance to learn how online and open-source learning platforms can be used to build skills at zero cost.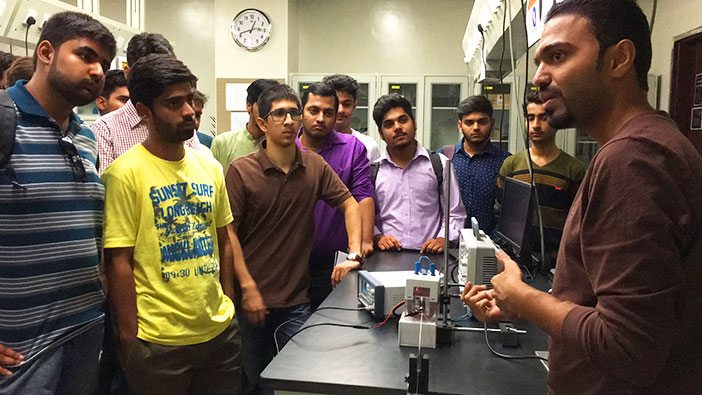 Each activity held within the HU Experience had a meticulous design behind it, taking into consideration the kind of experience prospective students and parents look for when they want to pursue higher education. Rather than focusing specifically on the academics, the HU Experience was designed to offer prospective students a chance to explore the campus, the kind of activities they could take part in, and the facilities at their disposal as a Habib University student. Students were particularly impressed by the Library Information Commons, the open air Amphitheatre and the larger-than-life lecture halls within the campus.