On January 27, 2023, Habib University in Karachi, Pakistan, held its 10th Annual Meritorious Awards Ceremony to honor high-achieving students from various schools in the city. This event was a testament to the University's commitment to merit and excellence in education, providing a platform for recognition of local students who have achieved academic excellence.
The ceremony was attended by students from prestigious schools. The Vice President of Academic Affairs and Dean of Faculty at Habib University, Dr. Aamir Hasan, delivered a speech, congratulating the students on their achievements and reminding them to always believe in their abilities. He also acknowledged the importance of students, faculty, and infrastructure in creating a great University.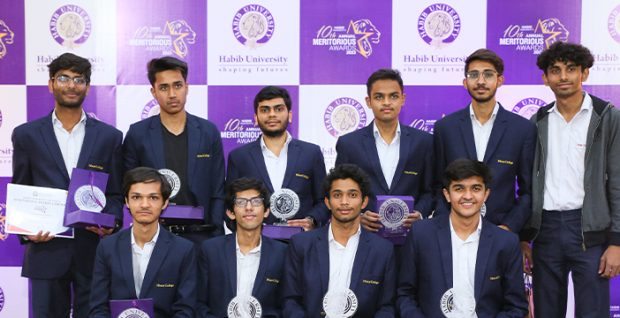 The students were awarded certificates and medals for their academic achievements, surrounded by their families and friends, in a joyful atmosphere. The Meritorious Awards ceremony was a celebration of the students' hard work and dedication, recognizing their efforts to overcome challenges and achieve their goals.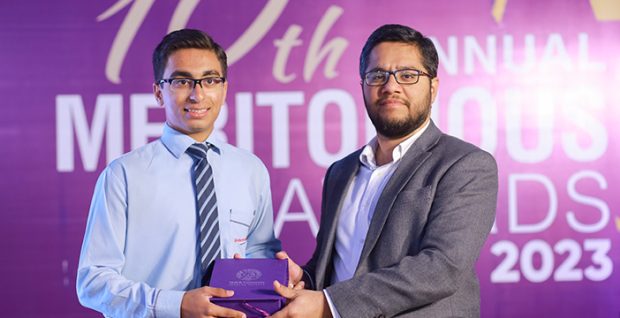 Habib University's Computer Science student from the Class of 2024, Muneeb Shafique, and Electrical Engineering 2020 graduate, Anumtah Aijaz, also addressed the ceremony, sharing their transformative experiences at the University. Muneeb talked about how Habib University helped him become a responsible and engaged citizen, while Anumtah emphasized how the University empowered her future as an Electrical Engineer.
The 10th Meritorious Awards ceremony provided a valuable opportunity for the University to connect with local schools and students, showcasing the opportunities available at Habib. Students and parents were able to meet with inspiring educators, attend motivating speeches, and receive individual attention on their academic queries.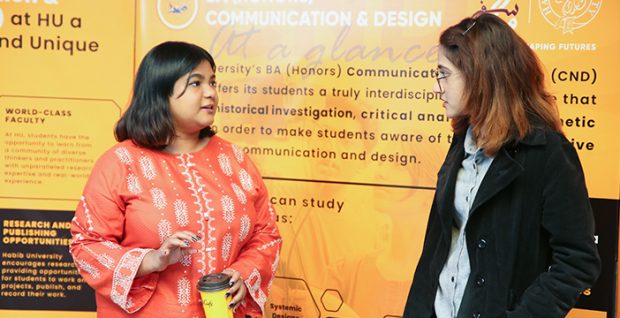 In conclusion, the 10th Annual Meritorious Awards ceremony was a remarkable celebration of the achievements of high school students from across Karachi. It recognized their hard work, dedication, and passion for learning and encouraged them to continue striving for excellence in their future endeavors. Habib University is proud to play a role in nurturing future leaders of Pakistan and to acknowledge the academic achievements of young people.
Apply Now as the last date for submitting admissions applications is just a week away.