Showing 1 of 1
Uzair Ibrahim, a Social Development and Policy alumnus from Habib University's Class of 2018, shares a personal testimony of his transformative years at HU. After completing his Master of Arts in South Asian Studies from SOAS, London, he is currently a PhD candidate in Arab and Islamic Studies at the University of Exeter.
One experiences many things in life. Indeed, one may ask, what is life but the sum of our experiences? If I try to reflect on the ones that I have been able to have (at least in the past five years), it is clear that those experiences are mediated through a number of factors: socio-economics, ability, gender, education, and social capital, just to name a few. Each of these factors have put me either in a position of relative privilege or underprivileged, or both.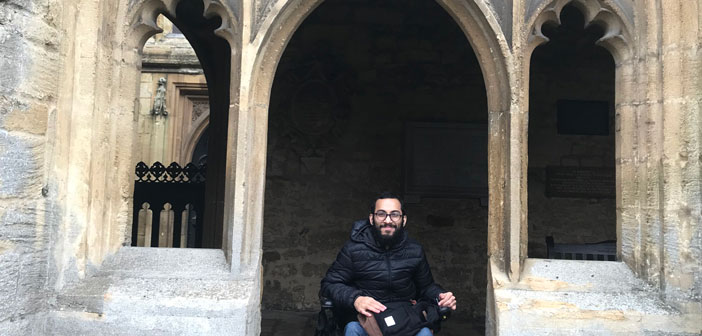 For example, I am and have been able to pursue higher education, both in Pakistan and abroad. Regardless of the fact that this has only been possible due to various forms of financial assistance and scholarships, this experience is a clear privilege, one that most people like me do not get the opportunity to have. In this blog, I will recount some of these experiences, both of during my time at Habib and after, academic and otherwise, and try to recount what I have learnt from them.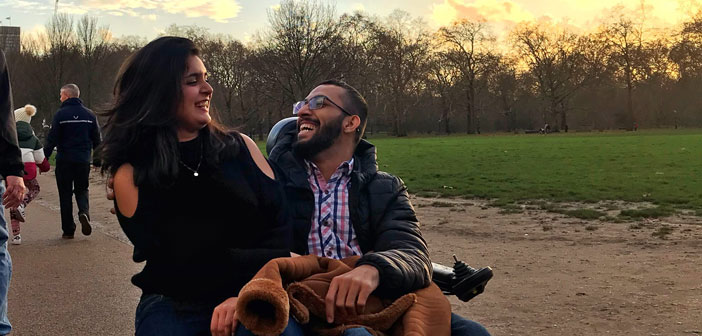 Let me start with something that I have been surrounded by all my life, but began to understand the importance of only after I joined Habib: friendship. Experiences in life –– as many of you, perhaps, may have realised –– are not always pleasurable or easy ones. We have been taught since childhood to be individuals, that our success depends on only us. In our drive to succeed, we have developed that individualistic mode of thinking. I had too, even though my daily life was evidence to the contrary.
I've learnt that it is important to cultivate your community. It is important to cultivate friendships that would keep one grounded and hold one accountable, and in so doing, help each other grow by experiencing and sharing hardships as well as good times. I have been privileged and fortunate enough to travel extensively with friends, mostly for academics but also for other reasons.
It is not easy for me to travel for a host of reasons, but each time it has been possible, it has been so only because there was a desire among us to share the experience with each other. In the process, we have taken care of each other, fought with each other, tolerated tantrums as well as refused to tolerate them, met new (and famous) people, learned new languages, eaten new food –– you name it. But always our experiences have made us grow and learn, and also apply what we have learned in the so-called real world.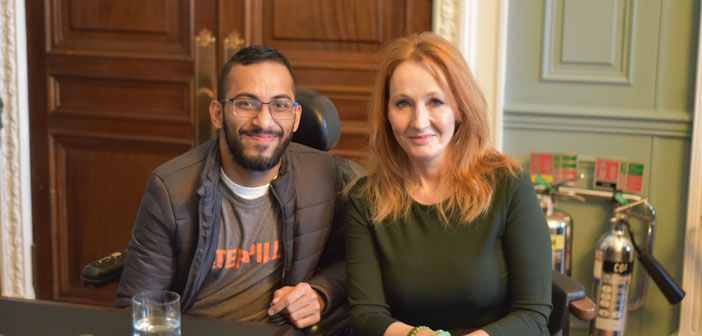 I mention a very personal example because, in my view at least, education is personal and foremost a question of ethical orientation. Instrumentality (i.e. a certain degree leading to a certain job) is secondary. I mention this also because being grounded and held accountable are experiences one must have in order to –– forgive me for being didactic ¬¬–– cultivate the qualities of yohsin: to be of service, to strive for excellence, to be passionate, to be respectful and respectable, and to be graceful.
Of course, this in no way is limited to friendship. As someone training to be a scholar, I view scholarship and pedagogy inextricably tied to pushing for inclusivity and justice. Adab, for example, has connotations of both intellectual exercise and physical embodiment. My point is, and I am sure there must be research to lend validity to this, that knowledge and action are two sides of the same coin. We must practice what we learn and teach. There can be no other way. Indeed, there can be no other purpose of education.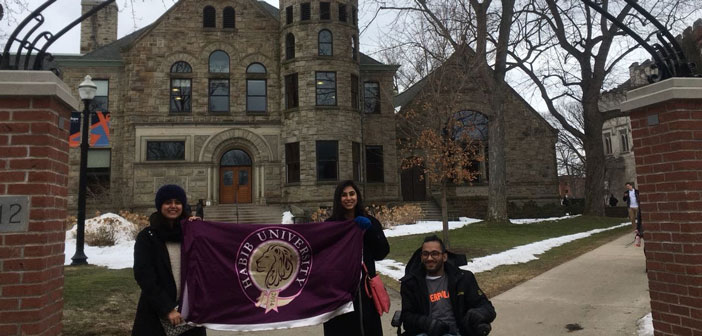 No matter where I am in the world or in life, the principles I learned and cultivated during my time at Habib, will always stay with me. It is to these principles that I hold institutions and myself accountable. Humans and institutions are not perfect. They can't be, they never will be. But it is our collective effort that will push for excellence and justice, whether we are corporate employees, public health workers, journalists, activists or, indeed, students or teachers.
One experiences many things in life. Yet, to be able to recognise the experiences for what they are, and –– to go one step further –– reflect on those experiences and turn it into action, is a task that is especially strenuous and demanding. To be fair, it's a task that never ends. We are just scratching the surface with every new experience.