On April 12 2017, US Consul General Grace W. Shelton visited Habib University accompanied by a delegation from the US Consulate Karachi.
Habib University President Wasif A. Rizvi led the Consul General on a guided tour of the campus, explaining how each space functions to enhance student learning, collaboration, and interaction with faculty. After the campus tour, Ms. Shelton met with students followed by a presentation on the University delivered by President Rizvi.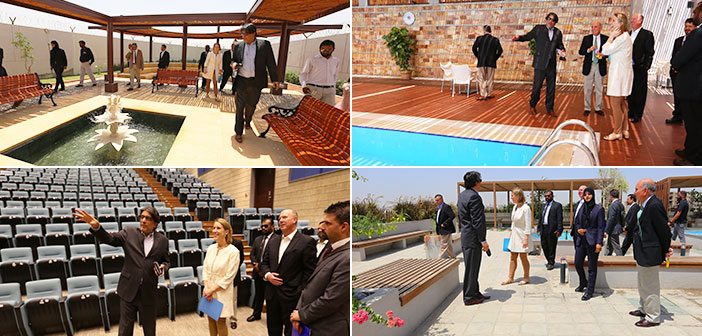 In her interactive discussion with students, the Consul General inquired about their decision to attend Habib, the impact of an interdisciplinary liberal arts education, and their goals for the future. Ms. Shelton talked about the importance of global academic exchange to citizen diplomacy. She spoke about how "people-to-people ties" are crucial for "increasing understanding," and noted that Habib's study abroad opportunities are key in providing such connections.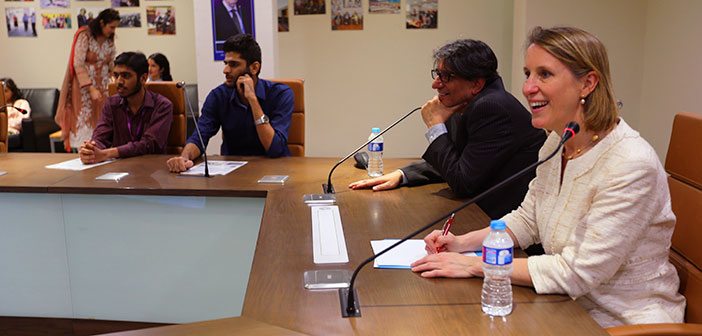 President Rizvi discussed Habib University's aims of becoming an international platform that facilitates direct engagement with people and ideas from around the world. At Habib, he explained, students are encouraged to foster a spirit of transnational inquiry because a critically engaged global perspective is needed in a growingly divisive world.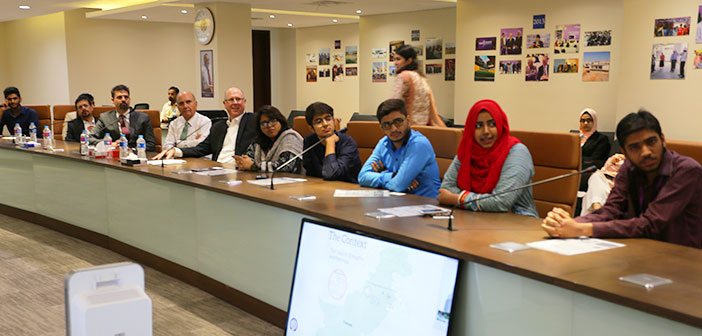 The director of public affairs at the US Consulate General Karachi discussed opportunities for Habib University students to apply to the Fulbright program after graduation or professional training programs that the Consulate facilitates.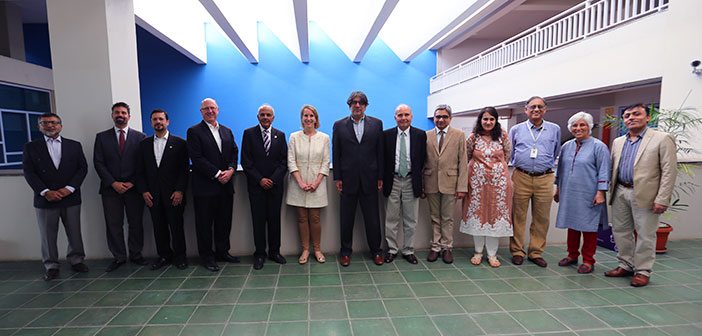 Having attended a private liberal arts university herself, Ms. Shelton spoke highly of Habib University's program. Speaking about breadth of study and the flexibility Habib offers students, she said, "in America, going to college is a time of discovery and growth. Offering advice to students, she said "make adjustments to find the right path for yourself."