Habib University on April 25 officially launched a countdown for the Convocation 2019, when the University's second batch of students will be graduating.
The Convocation Ceremony, which will be held on June 15, is the culmination of a four-year journey for Habib students as all their hard work and academic dedication leads up to this pivotal event in their lives.
To mark the occasion, Habib University President Mr. Wasif Rizvi officially launched the countdown before an audience of graduates, faculty and staff at the H.M Habib Auditorium, where he spoke a few inspirational words. With great pride, Mr. Rizvi described the graduating batch as "pioneers" who have "come into the wilderness and made it habitable for those that will follow."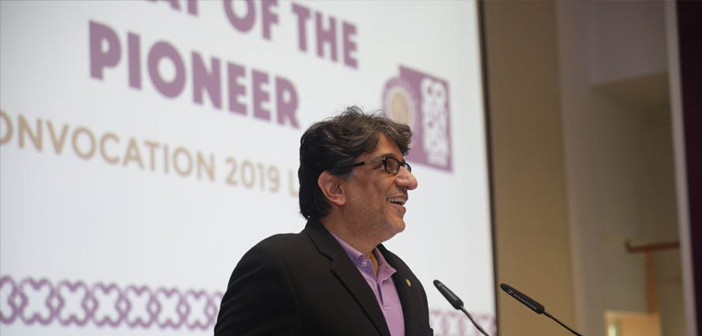 He told the graduates that the convocation is a conclusion of their endeavors over the previous four years, and that, "Your good work, accomplishments have been very commendable."
Dr. Anzar Khaliq, Assistant Dean, DSSE and Director playground, and Dr. Sabyn Javeri, Assistant Professor and Director of the Arzu Program, hosted the presentation at the auditorium, where they spoke about plans related to the convocation ceremony. Dr. Sabyn Javeri congratulated the graduating students and told them that, "You must cherish your memories here because there is no time like that spent in college."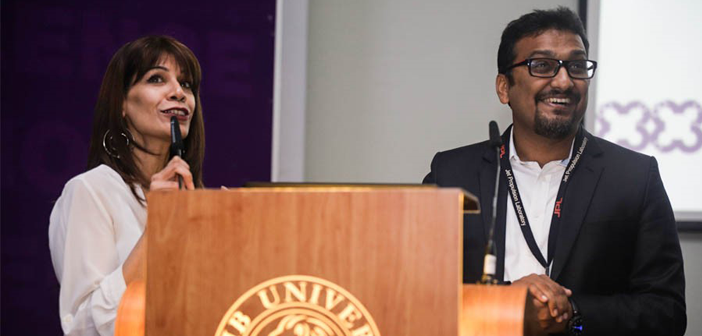 Dr. Anzar Khaliq and Dr. Sabyn Javeri also unveiled the regalia for the graduates, faculty, president, chancellor and key-note speaker, as well as the context and meaning behind its beautiful patterns.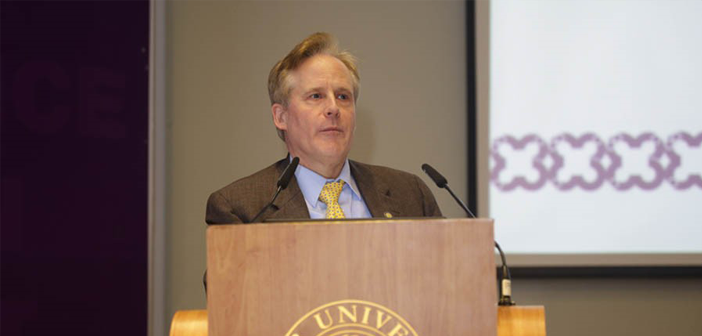 Habib University Dean of Faculty, Dr. Christopher Taylor, also spoke at the event and congratulated the graduating batch. Giving an example from his own personal experience, he told the students that, "Years from now, you should reflect on your time here at Habib, your friends, faculty members and all your good and bad times. You are about to start a new and exciting time in your life."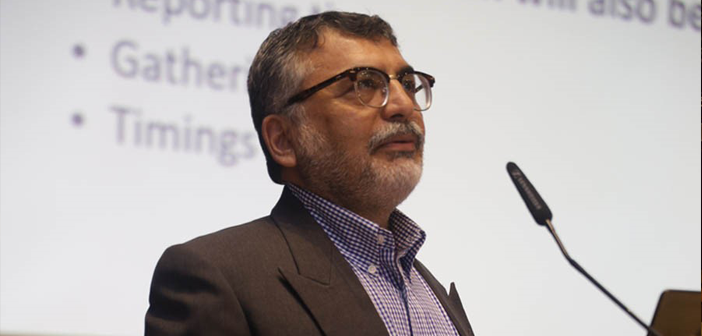 Dr. Shahid Shaikh, Associate Dean, Academic Operations, later made a short presentation in which he described the convocation schedule related to Awards Night on June 13, Convocation Rehearsal on June 14, and Convocation Day on June 15.


The evening culminated with a superb musical performance by the Habib University choir, led by faculty member Yousuf Kerai, which was met with a huge applause by the audience. At the end of the event a group photo was also taken of the graduating batch.