Omema Akhtar, a Social Development and Policy student from HU's Class of 2020, shares her exciting experiences during the International Summer School Program at the University of Sussex.
Believe me when I tell you this, absolutely nothing in this world compares to what you feel when you are about to leave your host country after a Summer Exchange Program. This realization hit me at the Manchester Airport this summer when I was about to leave the United Kingdom after my summer semester at the University of Sussex, Brighton.
If someone had asked me two months ago of how I would be spending my time at Sussex, I would have been clueless, but my story starts even before that. It dates to my return from the Harvard Project for Asian and International Relations (HPAIR) conference this February, held at Harvard University, USA. I knew that the upcoming summer was going to be my last as an undergraduate student, and so I wanted to do something productive and exciting. I remember thinking about travelling again to another country, meeting new people and undergoing a similar exposure again, as I always find the joy and excitement that travel brings to be simply unparalleled.
This dream came true shortly after my return – when I got an email from Charlene Lade (Executive Officer, Sussex International Summer School) explaining that I was one of the few successful scholarship recipients for the University of Sussex International Summer School Program, 2019. This came to me as a complete shock at first, but then it settled in – I was on my path to another adventure this summer to the UK.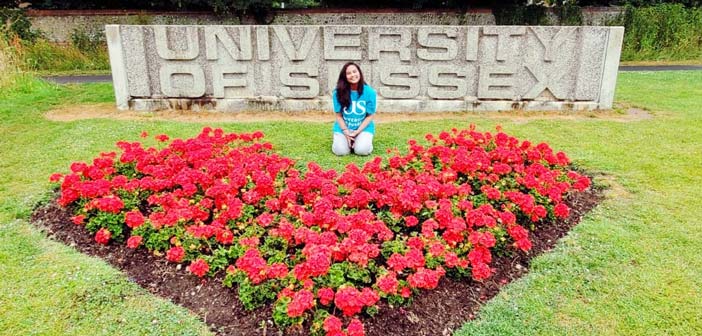 The University of Sussex is one of the world's top ranked educational institutions, possessing global connections in diverse fields of study – particularly in the field of Social Sciences, Development, and International Relations. The Sussex International Summer School (ISS) invites students from all over the world to attend their summer session, where they create a forum of exchange to learn about some of the most important economic, political and social issues facing the world through courses, called modules. The offered modules at Sussex range from entrepreneurship, policy-making, and environmental studies, all the way to gender studies. Each year, the ISS receives around 25,000+ applications, out of which only 600 students are selected for the summer program. Luckily, I was one of the few females from Pakistan to be selected for the program on a full scholarship, which I believe to be a big achievement in itself.
My trip to Sussex began on the 18th of June. After a long flight, I landed at London's Gatwick Airport and headed towards the Sussex Campus, located in the city of Brighton. The cities are full of green spaces and rolling hills, contrasted with brown-red themed buildings. People come together to play music, study, dance and have other social gatherings. Brighton in particular is a sunny beach town and offers such immense energetic and beautiful vibes that that you just don't want to leave the place. It also consists of their famous laines – essentially a network of streets housing boutiques, eateries, dessert bars, ice creams parlors, antiques and all forms of entertainment. The beach is the main highlight of the city, with the pier surrounded by cafes, art galleries, shopping streets, theatres, cinemas, street performers, and, you guessed it, lots of music. I used to visit the pier every weekend with my peers (pun intended).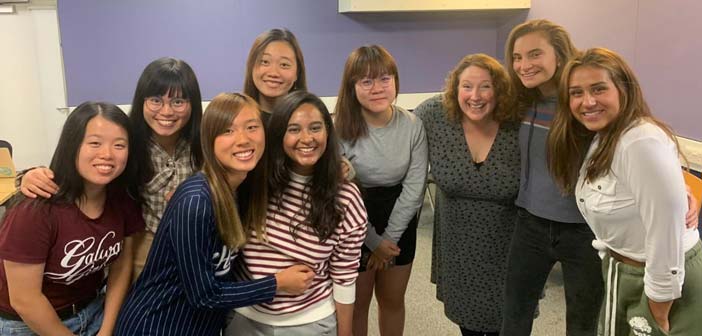 As part of my scholarship, I was given on-campus accommodation in one of the newest residence buildings on campus, the East Slope Residence Hall. Being the first one to arrive at my dorm, I recall being curious and worried at the same time about the people with whom I would be sharing my dorm with. A day later, I couldn't have been happier about the group, now my friends, that I ended up being paired with. This amazing bunch consisted of people from London, New York, and China. We were a mix of international undergraduate students from sophomore, junior and senior years of university. From day one, our common struggle over cooking food is what connected us! All of us got along quite well, and ended up making beautiful memories that we will always cherish.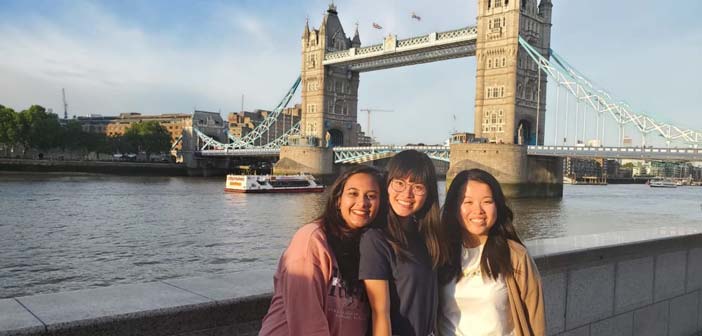 The most beautiful part of any exchange program is making life-long friends from all over the world. One of the things that worried me when I first arrived was the fear of interacting with new people, but the ISS team did an amazing job (special mention for Oscar Thyne and Rebecca Hart; you guys were the best). The team organized events, orientations, trips, and other activities that really helped in getting to know my peers that, and it is because of them that I now have an amazing group of friends who are like family to me.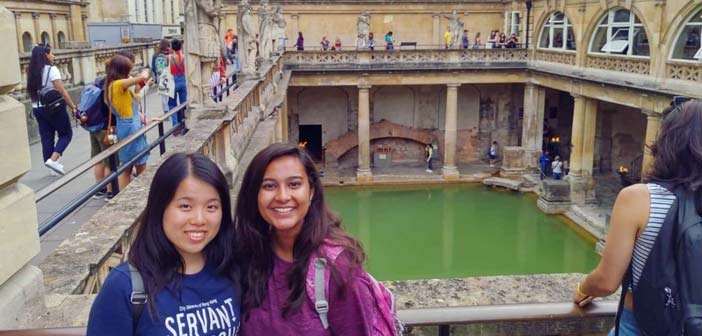 I availed the chance to tour Brighton and London, to watch the British Musical Theatre play "Wicked" at the Apollo Victoria Theater, and other popular destinations in the UK such as the historic world-heritage trip to Stonehenge, the City of Roman Baths, the Royal Pavilion, Lewis Palace, and the Ditchling Beacon, to name a few. I also attended a performance of Shakespeare's play 'A Midsummer Night's Dream' and also the Harry Potter film studio in London. My favorite trip out of all these was the 'Magical World of Harry Potter,' where we admired the breathtaking sets of Diagon Alley, the Platform 9¾, Gringotts Bank, the Great Hall, and of course the set of the original Hogwarts Castle; all my Potterhead dreams came true that day!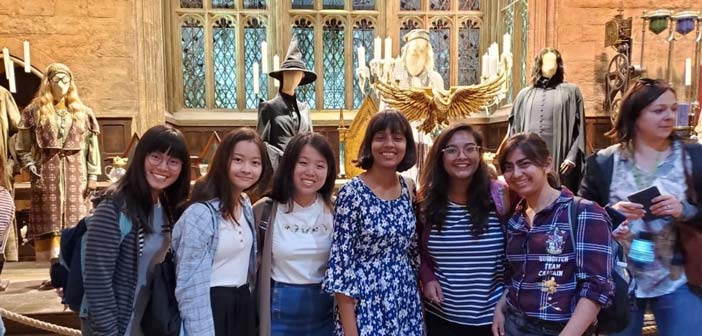 Apart from the trips, what interested me the most during my time there was the study aspect of Sussex. Sussex offers a place for continuous innovation and creativity for students in terms of its academics. I was lucky enough to enroll in the course "Gender, Violence and Society", offered by Charlotte Morris – who I found to be one of the most engaging, accommodating, and down-to-earth teachers I've ever had. My course focused on how gender and violence are conceptualized within Western society, focusing primarily on the UK.
Along with my classmates, I explored how the media and popular culture reinforce some of the wider inequalities concerning gendered violence in society. Every lecture and discussion in class was inspiring; one that I recall vividly was on the relationship between gender and politics, where each student represented their home countries to discuss the feminist movements and social struggles within their own countries. Together, we were able to explore concepts surrounding gender and sexuality that are meant to challenge traditional notions that perpetuate gender inequalities.
An exciting element of these classes was leaning through movie screenings and other visual material, through which we discussed the role of the media in portraying gender and violence in society. Each student had to present two topics for the class; my first was on "How Disney Movies are Sexist?" and my second was on "Media Portrayal of Beauty and Sexuality in Advertisements." Both my presentations were greatly appreciated by my professor and classmates, and sparked a lot of engaging discussions. This class helped me gain insight into the impact of historical and contemporary movements and contributed to transforming my understanding of gender and in uncovering its close ties with politics and the media.
These were snippets from a few of my days at Sussex – days that began with gathering at the dining table with my dorm-mates, that progressed with frequent visits to supermarkets, with playing countless hours of badminton, with hopping on and off the campus and Brighton buses, with eating at the North Laine's, with interactive study sessions, and days that ended with beautiful sunsets by the Brighton Pier.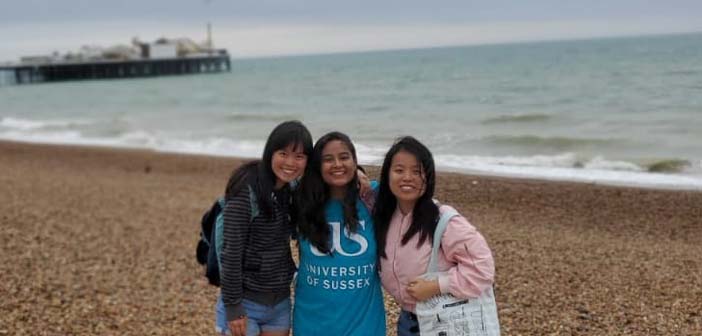 By the way if you are ever in Brighton, you better be aware of Seagulls. They love taking your food; in my case, they loved taking my Nutella sandwiches.
This was my 'Sussex Summer Story' and it feels like almost yesterday, being on the plane to the UK, not really knowing what to expect from the program. Now I'm back home with a ton of memories, beautiful friendships and a lot of stories to share (which you might have guessed by now), so much so that I couldn't figure out where to start writing this from. The academic learning that Sussex offered was extremely rewarding and insightful, and from a non-academic perspective, Sussex gave me a chance to expand my network, to establish friendships, to learn about different cultures and experiences of people back home, and to share some of mine.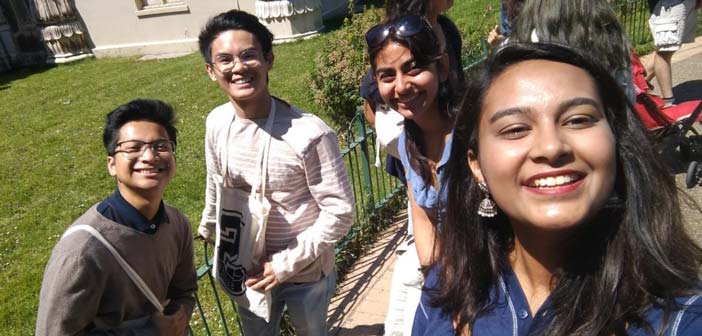 Moreover, being away from my family and living life independently taught me a lot of things. I have grown as a person; a lot of my perspectives have changed, I feel that I am now open to new ideas. I have started to appreciate people around me – my professors and my learning the most. Going on my own adventures has granted me more confidence and trust in my choices, and most importantly, I have learned how to be a better cook and also how to survive in a new city with merely a power bank and access to Google Maps (They are a blessing!). For anyone reading this, I would just recommend to you to say yes to as many opportunities as you can, to keep exploring all the paths that life puts in your way. I have realized one thing for sure, after all those rejections and low-points in life, there are necessarily some high-points for you, so one should always keep their hopes alive! So, keep banging on to every other door of opportunity, and there will be one beautiful opportunity that will knock back at your door for sure.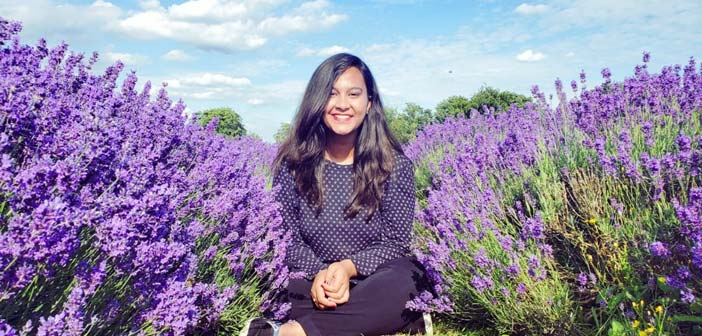 This experience at Sussex is one of the most memorable of my life; one that I will never forget and would not trade for anything else. I hope someday to travel back to Brighton and to re-explore all of it. For making this beautiful and memorable journey happen, I want to express my gratitude to my peers and professors at Habib University for equipping me with the diverse knowledge required to thrive in the world today, to the community of donors that help sustain the university in its mission, and most importantly to the Sussex ISS team who are investing in higher education programs.
Lastly, for anyone who will be attending this program in years to come, just remember, Sussex will be a home away from home!