The Summer Program for Language, Arts, Sciences and Humanities (SPLASH) is part of Habib University's commitment to help incoming students transition from high school to university life. Over four weeks, from June 21st to July 19th, incoming students had the opportunity to enhance their abilities in a variety of skills, including writing, public speaking, and college level reading before the commencement of their first semester. The program is a dynamic opportunity for undergraduates to experience HU's unique learning environment and its vibrant student life.
Ms. Yasmeen Bano, Director and Head of Student Affairs, formally welcomed the prospective students to HU on the opening day of the program at the Soorty Hall. She explained that the month-long summer program was a unique opportunity for students to familiarize themselves with the environment at Habib, and its purpose was to serve as a bridge in the transition from high school to university life.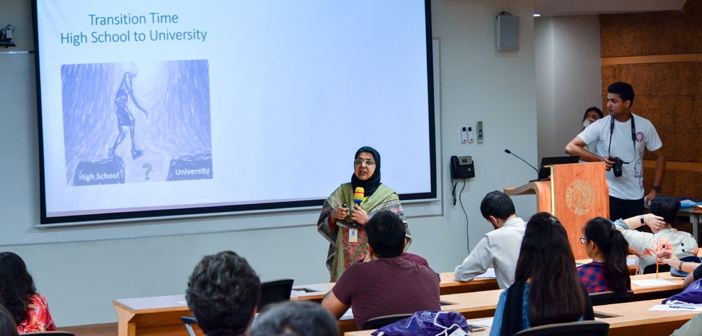 During the orientation, Ms. Yasmeen Bano told students that SPLASH would release tension and worries about the new environment, while meeting new people will give students confidence and a sense of direction. "University life, courses, faculty will be new. You may face difficulties, but you need to build confidence in yourself by facing problems and overcoming them," she said.
The students were also explained HU's core philosophy of Yohsin, and how through thoughtful self-cultivation they were expected to become engaged citizens, and leaders with a strong sense of service to their community.
SPLASH included a number of transdisciplinary sessions, including an 'Academic Writers' Workout', 'Programming Fundamentals', 'Kuch Kar Dikhao', 'Hamari Mouseequi', 'Intro to the Screen', 'Joys of Electronics', along with sports and fitness activities.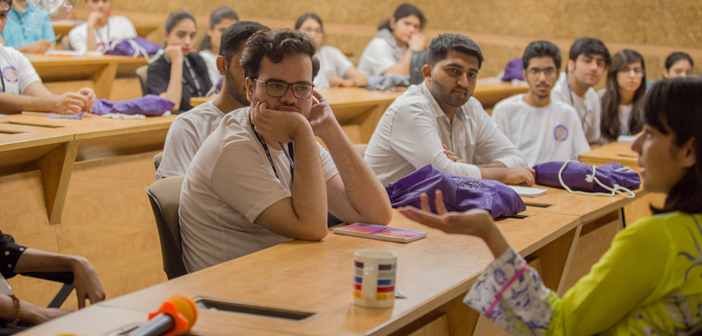 The Academic Writers' Workout helps guide students in understanding the purpose, process and the requirement of academic writing. This session helps them apprehend the skills required for university assignments.
'Programming Fundamentals' aims to teach students basic programing concepts and learning to code, which in turn will help them enhance their logic building skills. All students are encouraged to take this course, as it is part of HU's Liberal Arts curriculum.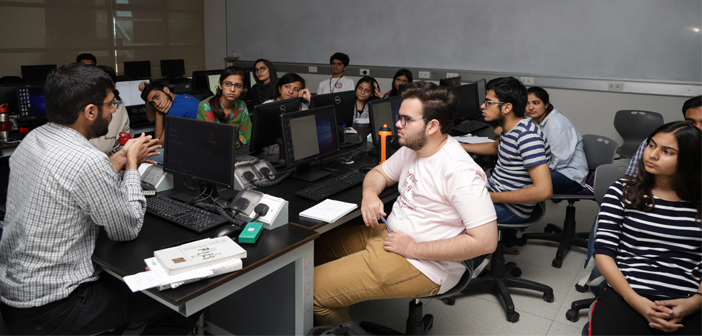 'Kuch Kar Dikhao' helps students to develop skills required to endure in a university environment, including public speaking, time management, leadership, presentation skills, and teamwork.  The 'Hamari Mouseequi' course encourages students to enhance their musical skills and their understanding of South Asian music in a liberating environment, under the guidance of musical maestros.
'Intro to the Screen' aims to familiarize students with filmmaking and photography, and enhance their technical and storytelling skills in each of these areas. 'The Joys of Electronics' complements HU's Electrical Engineering course, seeking to make students understand the technical language of this important discipline.
These interdisciplinary sessions left a great impression on the incoming students, who spoke with great enthusiasm about their experience. "My time at SPLASH was just phenomenal. I made so many new friends, and had the opportunity to participate in many wonderful activities, which really helped me gel with the other students," said Muhammad Hasham Kazi, an Electrical Engineering major.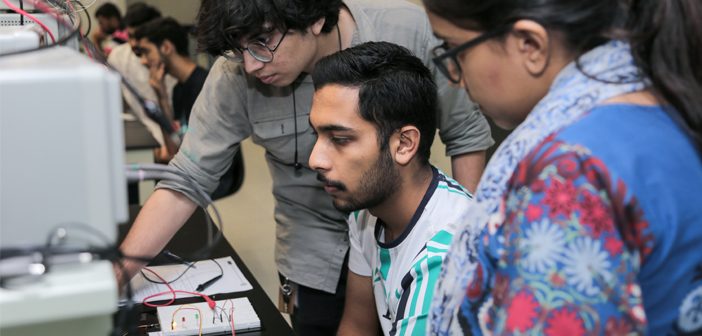 This was a view also shared by Amal Iqbal, a Social Development and Policy major, who said that she never experienced such a welcoming and cognitive environment as she had at HU. "Before coming here, I was skeptical about my choice for university. But after attending SPLASH I feel more comfortable, and I'm very sure that Habib is where I want to spend four years of my life."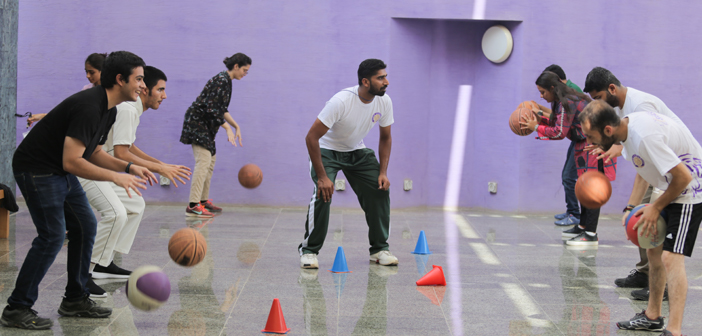 SPLASH serves not only as an introduction to Habib's unique student environment, but is also a transformative journey for new students. Allowing them to experience such a communicative atmosphere, where they can receive high quality education, will help in building their ethics and make them socially conscious citizens, who will in turn work for the betterment of society.