On the 6th and 7th of June, 2022, faculty members from across departments undertook a review of the Habib Liberal Core (HLC). The 2-day review consisted of panel discussions, presentation on courses in the HLC, and collaborative reflection on the trajectory of HLC and the University's vision.
The HLC is a distinct and essential part of the academic experience at Habib. Each student, regardless of their major, takes courses that nudge them towards "thoughtful self-cultivation" the key aspect of the   university's vision; the HLC is what qualifies Habib to provide a true liberal arts experience. Engineering students take required courses in history and language, while humanities students conduct physics experiments in the lab. The Core, as it's commonly called, comprises seven Forms of Thought: historical and social thought, philosophical thought, rhetoric and expression, formal reasoning, quantitative reasoning, scientific method and analysis and creative practice, inspired by the Stanford model and adapted to the regional context.
Addressing the faculty at the beginning of the two-day review, President Wasif Rizvi highlighted the importance of Liberal Arts education in a decaying world. This was followed by presentations on one course from each Form of Thought by instructors who had taught the course at least once.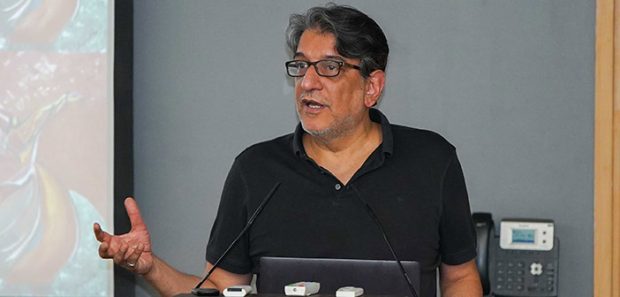 Although the HLC instructors clearly took the lead in these discussions, there was enthusiastic participation from instructors in the audience who had not yet interacted with the Core as a teacher. In their incisive presentations, instructors articulated challenges with the design and execution of their course. Each presentation sparked lively debate during the Q&A session.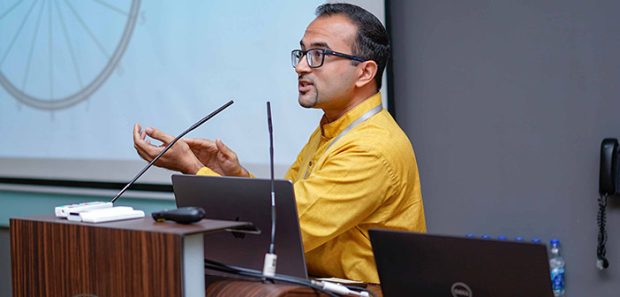 Instructors took these learnings and suggestions to the Playground where two tables were set up for each course, facilitated by an instructor of the course. There, faculty ruminated on four areas of the course: content, pedagogy, assessment, and community. This discussion was watered by ideas prompted during the presentation, and was recorded on sticky notes and white boards.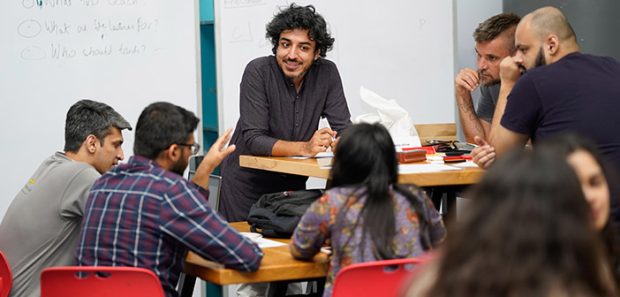 While the HLC Review gave ample opportunity for instructors to discuss the gaps in courses, there was also a lot of room to celebrate course success. For instance, Scientific Methods faculty showed papers that students from their class had published. Similarly, almost all instructors spoke of students reporting intellectual expansion that continues well after their time at Habib ends.
The ideas generated from the presentations and workshops were collected and organized by the Undergraduate Education & Accreditation team. These will be used for a report detailing the review experience and the suggestions that came out of it.